Are Your Key Performance Indicators Out of Control?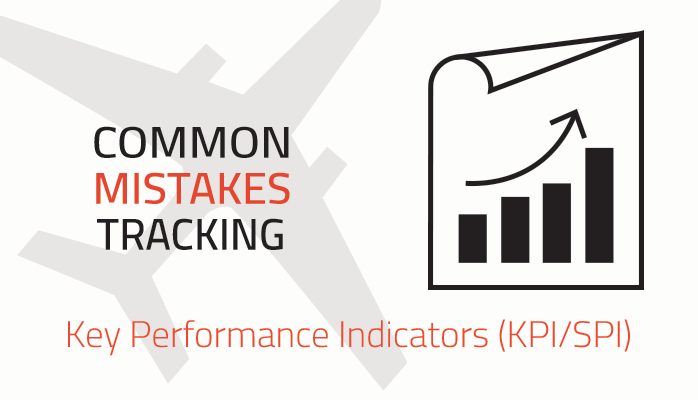 Most aviation safety managers never went to business school. Otherwise, there would be fewer problems and mistakes relating to key performance indicators (KPI) management.
After spending seven years providing SMS implementation support to airlines and airports around the world, we have repeatedly seen similar mistakes that could be prevented had the safety managers had more training or information revolving around aviation key performance indicators.
Claiming ignorance about KPI management may work the first time the regulatory agency auditor visits. But the next time the auditor sees you don't understand KPIs, expect a finding.
KPIs are not rocket science. Review these simple rules to get your KPIs under control.

When More KPIs Equal Less Value
Six years ago I saw a safety manager select every classification parameter in his classification schemes as KPIs. The horror. Whatever you may do, keep your KPIs under control. Too many KPIs dilute the purpose of your KPIs.

Some common strategies to control your KPIs include:
1. Limit Number of KPIs per Department
Each department should limit their KPIs from four to six. When employees are expected to meet too many goals, they will become weary and the most important KPIs will lose import.
2. Review KPIs with Key Managers before Finalizing
We've seen safety managers set the KPIs without including upper management. Safety managers won't get buy-in from upper management if they deny their participation in selecting KPIs.
3. Communicate Operational KPIs with All Airline/Airport Staff
Upper management establishes the KPIs. The worker bees are those that work daily to achieve organizational goals. Ensure that all employees understand the airline or the airport's KPIs.
4. Update KPIs Displayed to All Staff
Not only should you communicate your safety KPIs to all employees, you should update these KPIs on a regular basis to keep the employees engaged and focused on meeting safety goals and objectives.
5. Collaborate with Other Safety Teams at Conferences
Talking to other safety managers about their experiences with KPIs will confirm whether the safety manager is on the right track. Share your aviation safety KPIs, but make sure you keep the financial and strategic KPIs secured from your competitors.

Final Thoughts on Controlling KPIs
If you have too many KPIs, you may as well have no safety KPIs.
If you don't allow others to participate in the aviation safety KPI process, you should not expect much support from management or participation from employees.
Good luck controlling your KPIs.
---


If you need some guidance regarding KPI management in real life, you may be interested in this demo video on Managing KPIs in the Risk Management Solution.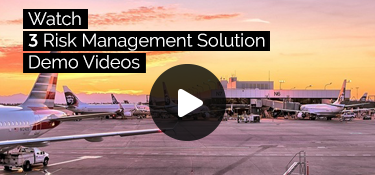 This article was published initially in July 2015. It has been updated in July 2016.