What is a Key Performance Indicator?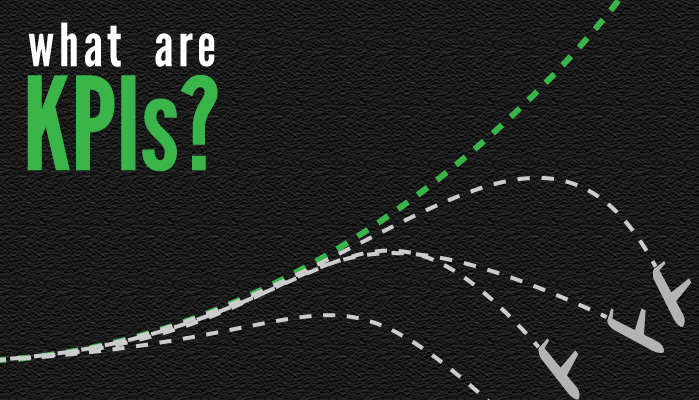 Answering the question, what is a key performance indicator, is not exactly as straightforward as it may seem.
This is because key performance indicators, known commonly as KPIs, have multiple uses in aviation SMS programs.
Most obviously, as "performance" in the name implies, KPIs are data metrics (i.e. "Indicators") used to track "performance" in aviation SMS programs.
Performance in SMS programs is not always "safety." The four general categories of performance that relate to SMS programs are:
Safety;
Quality;
Operational; and
Financial.
There is a second important element of KPIs, and that is the "Key" aspect of KPI data metrics. KPIs should only track the most important data metrics in these four areas. To understand the hierarchy of how important an organization's many data metrics are, they need to intimately understand:
Key performance indicators are "key" in the sense that they directly monitor metrics aligned with core company goals/objectives. So in a way, KPIs are used for goals and objectives monitoring.
How are KPIs used in Aviation SMS Programs?
The reason that so many businesses become slightly zealous about KPIs is that they are integral for understanding operational performance. Simply put, KPIs are like glasses for a business. Without them, it's hard to see where you are going.
KPIs are used in aviation SMS programs to:
Track continuous improvement;
Ensure that goals and objectives are being met;
Monitor safety performance;
Understand shortcomings of the safety program; and
Evaluate non-safety elements of operations that are very important so the SMS program (ROI, quality management, etc.).
As you can see, KPIs are an SMS programs immune system. They help ensure that safety isn't compromised.
How Do You Create Key Performance Indicators?
Safety managers create airline or airport key performance indicators by first carefully considering core company goals and objectives. Key performance indicators should be based on these objectives, and help determine management if the goals are being met.
Key performances indicators are generally created to meet company goals and objectives that relate to:
Quality management;
Safety management; and
Financial objectives.
After core goals are considered, safety management can then:
Create a list of best metrics that relate to goals; and
Eliminate all metrics except only the most informative and relevant metrics.
Aviation SMS software tools greatly assist in the ability for safety mangers to create KPIs.
Sources for KPIs
There are several categories of the operational environment that safety managers need to consider when looking for and choosing KPIs. These KPI sources are:
Underlying causes (i.e. aviation leading indicators);
Lagging indicators;
Types of issues;
Issue location (i.e. department or division or physical location);
Aircraft, vehicle, or parts;
Hazards and risk controls;
Root causes as KPIs;
Human factor as KPIs; and
Return on investment data.
Much of the above data can be gleaned from an aviation safety database.
KPI Best Practices
Best practices for KPIs are generally learned over time, and are specific to your company. That being said, there are some proven best practices for KPIs that you can glean from the aviation industry as a whole.
Some of the best practices that you follow are:
KPIs should change over time as company meets goals and develops new objectives. KPIs are not permanent, they lose value over time.
Keep refining your KPIs. KPI list is always a work in progress;
Review KPIs after any updates to company goals and objectives;
Make sure KPIs address short term goals, medium-long term goals, and long term goals;
Make sure you have KPIs for front line employees, mid-management, and upper management objectives; and
Monitor dogmatically, such as by keeping KPI metrics on a dashboard so that you can check them on a daily basis.
The above best practices have worked extremely well for clients and contacts in the aviation industry. In order to stick to these best practices for KPIs, you might consider creating a KPI calendar to plan out all KPI related activities:
Goals and objectives review;
KPI review; and
KPI metric brainstorming.
---
If you don't have a list of KPIs, you need to create them now. If you already have KPIs, there's no better time to review them than now. These lists will be extremely helpful: