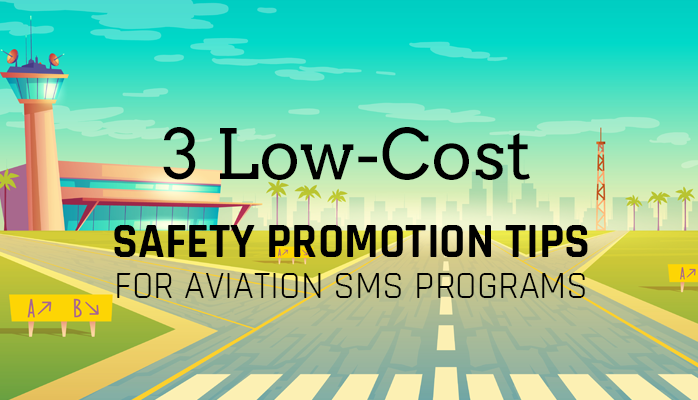 Aviation Safety Promotion Activities Don't Have to Cost Much
Every aviation safety program is on a budget and incorporating safety programs can sometimes be costly, but there are some ways to keep safety as a priority without spending a dime, such as
Developing a training program with integrated safety training;
Encouraging an environment of positive peer influence; and
Providing an outlet for anonymous reporting of incidents.
These are just a few, inexpensive ways to promote safety at flight schools or any other aviation service provider. Safety promotion is about communication and training. Employees must be trained in hazard identification and the organization's safety reporting processes. Otherwise, the aviation safety management system (SMS) will not work as designed.