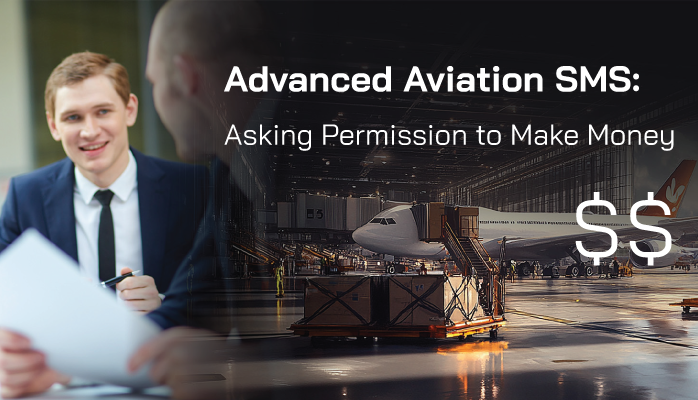 Financial Opportunities Abound from Aviation SMS Processes
Aviation safety management systems (SMS) are designed to be implemented in a top down managerial style for some "not-so-obvious reasons." For one reason, the "accountable executive" cannot accurately be considered "accountable" when safety initiatives and budgets exist beyond their direct control.
Accountable executives control organizational resources, including finances. Organizational safety financial decisions must be controlled and optimally championed by accountable executives.
Accountable executives understand:
Current business strategy;
Available and future budgetary constraints; and
Global, regional and corporate business cycles.
Unfortunately, most accountable executives don't realize how much latent money-making-potential resides within their aviation SMS implementations. This potential resides outside their purview.
In this advanced aviation SMS article, we assume you "influence" a functional SMS. Like many others, you may expect this core business function to earn the financial rewards so often promised in SMS regulatory guidance.
If processes are not easy, they are not sustainable!