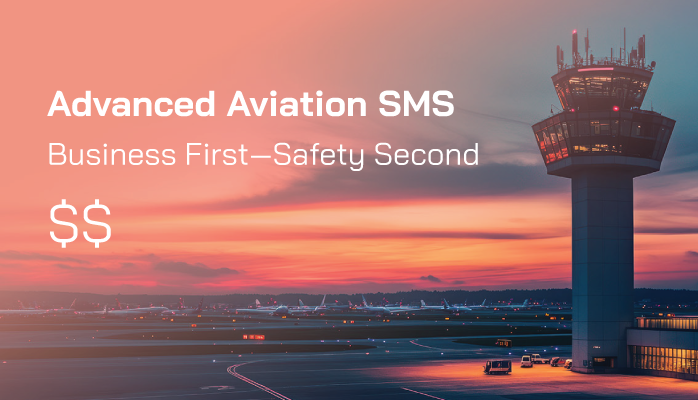 What is Advanced Aviation SMS Series?
Aviation SMS Must Be Business First--Safety Second
Does your aviation SMS make money? Probably not.
Why not? Most aviation SMS failures result from operators consistently neglecting to follow the prescribed aviation SMS recipe as originally designed. Other operators treat SMS as a "check-the-box" obligation to satisfy as expeditiously as possible, thereby consciously neglecting the "presumable benefits."
Aviation service providers with more than ten employees should benefit financially from the SMS prescription whenever they have sufficient business activity to comfortably sustain operational expenses. Unfortunately, this is not reality.
Marginally profitable businesses maintain higher risk of SMS failure because they lack resources to correctly implement the prescribed SMS formula. These operators cannot afford to leave money on the table and must look at SMS as a business opportunity and not a regulatory burden.