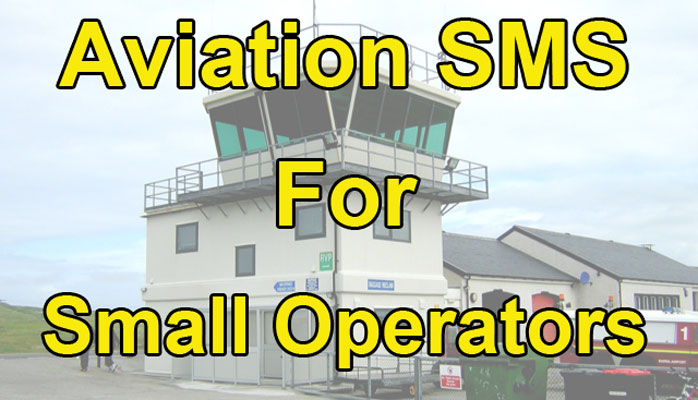 SMS Trend Developing Aimed at Smaller Operations
Some countries (Australia and soon Canada) now require even the smaller aviation service providers to participate in safety management system (SMS) activities. This creates multiple challenges for these non-complex operators.
For starters, there is high resistance to change in the cultures of these non-complex operations, most of which never experienced severe losses, such as fatalities or complete loss of aircraft. By their very nature, when a smaller operation suffers a severe accident or incident, it typically obliterates the service provider's business.

Very small aviation service providers need basic, simple to use SMS tools and most of today's popular aviation SMS database solutions have become too complex and feature-rich for these smaller operations.