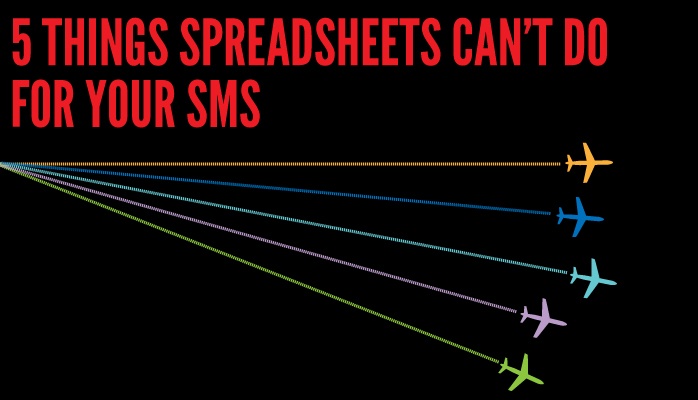 Better Alternatives to Spreadsheet-Based SMS
Spreadsheet-based safety programs are incredibly common. Many of you reading this use spreadsheets to manage your SMS activities, such as documenting:
Gap analysis;
Hazard reporting activity;
Training and qualifications tracking;
Hazard and risk register;
Audit management; and
Key performance indicators.
Electronic spreadsheets are a legacy of a time after the advent of computers. How many of you remember Lotus 1-2-3? Yes, this was a DOS based spreadsheet, but it sure beat paper! Then Microsoft Windows came along and MS Excel offered a major improvement managing lists on paper. MS Excel became very common in business operations and it is natural that they find a use tracking safety activities.