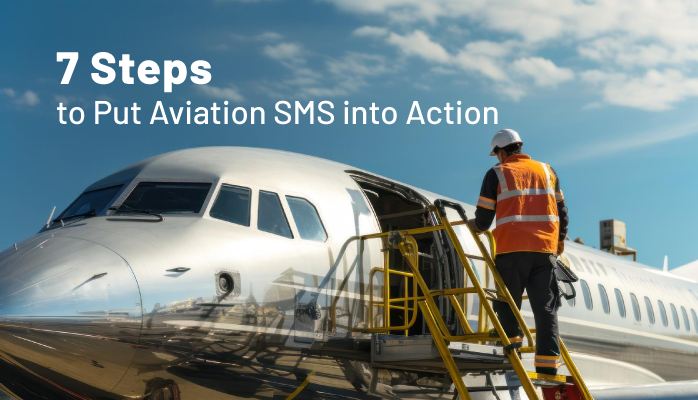 Or How to Create an Aviation SMS in 7 Simple Steps
You're probably familiar with the 4 Phases of SMS implementation outlined by ICAO 9859. Here, I'll break them down another way, into 7 steps.
For a deep dive into how to use the 4 Phases of SMS implementation, start with How to Complete Phase 1 of Aviation SMS Implementation.
If, for whatever reason, the four phases don't resonate with you, here is another way to look at building an SMS for aviation service providers. Much like the 4 phases, these are not steps that must be taken in order.
It's more like learning the seven steps of a line dance. Sometimes you'll go forward, and sometimes you'll go back.