Safety Managers Suffer Common Problem Selecting Valuable KPIs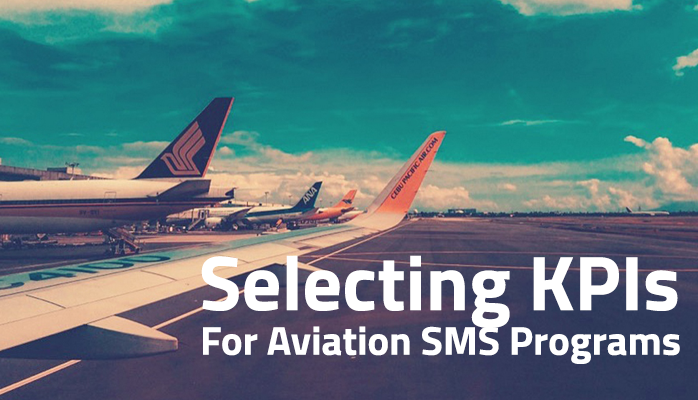 A Key Performance Indicator (KPI) measure how effectively an airline or airport is achieving key business or safety objectives. Civil aviation authorities also use KPIs to evaluate their success at reaching safety targets.
Airline or airport safety managers commonly scratch their heads when creating their list of aviation KPIs. Knowing that their list will be reviewed by management, auditors and their peers may cause the "paralysis by analysis" effect.
Setting or reviewing safety key performance indicators (SPIs) for your airline or airport should never be among your dreaded moments while serving as a safety manager.
KPIs and SPIs are critical to the success of your aviation safety management system (SMS) in Phase 4 of your ICAO SMS implementation.
Here are three tips that should be reviewed to save you time and energy.

Setting or Reviewing Key Performance Indicators
Great KPIs seldom fall from the sky. Research is required.
Three quick tips to selecting valuable KPIs for your airline include:
1. Review KPI Lists of your civil aviation authority
This is lowest hanging fruit. Knowing which elements your civil aviation authority focuses on saves considerable energy. Managers and auditors will seldom challenge KPIs that your airline or airport shares in common with your civil aviation regulator. This is an easy win. Civil aviation regulatory auditors love it when your trending key performance indicators align with their goals.
2. Ask Dept Heads for their goals
Every airline and airport has different goals and objectives. One may focus on increased revenue, while another may find that reducing employee turnover is their main objective. By asking department heads for their goals, you are essentially getting the department heads to participate in the KPI review process.
3. Don't over-think key performance indicators
Each airline or airport should review their KPIs at least once per year. We recommend that safety managers review their safety KPIs at least once per quarter to ensure that your goals are being met. We don't discuss setting your airline or airport goals and objectives in this post. The key point here is to remember: Key performance indicators change with time. Don't believe your list of KPIs will survive forever. Operating environments and management goals change. And so should your KPIs.
---
Departing Thoughts on Setting KPIs
Safety KPIs are an easy target for auditors to hone in on. The lack of meaningful KPIs demonstrates an obvious disregard for safety assurance activities, which are required in modern aviation safety management systems.
Here is a pretty good reference: Resource Guide to Airport Performance Indicators Although written for airports, it has some great ideas for airlines.
Final tip? When you attend an aviation SMS training course, ask your instructor which KPIs are worth targeting. Aviation SMS instructors visit scores of airlines and airports. Don't miss out on an opportunity to tap into their knowledge and experience.