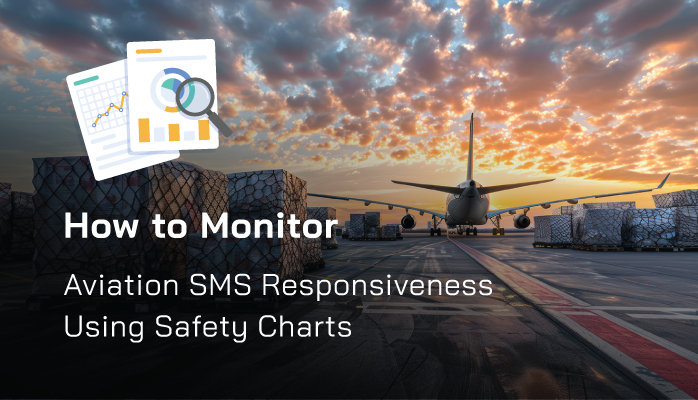 Importance of SMS Performance Monitoring Charts
Aviation safety charts gather and present aviation safety management system (SMS) information to stakeholders, who can then use this information to make informed, fact-based decisions. Well-designed safety charts can take a complex idea and make it easily understandable with a simple picture, table, chart or graph. In this case, the "report" behind the safety chart could easily be worth more than a thousand words.
A common challenge accountable executives and senior management have is monitoring the performance of their implemented SMS. Regular SMS performance monitoring is an important responsibility for every accountable executive, as they are responsible to address substandard safety performance whenever it is identified.
Management will therefore need to measure SMS performance in order to identify performance shortcomings.