Do You Understand Aviation SMS Solutions' Architecture?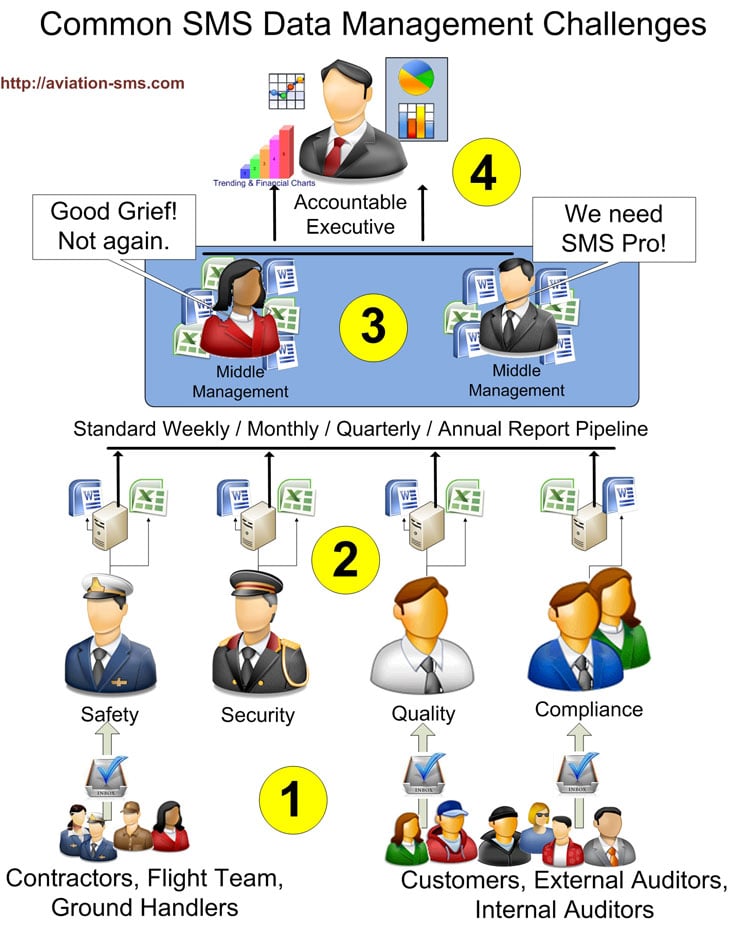 After eight years of being an aviation SMS software consultant, I have heard just about every question imaginable about aviation safety software.
Perhaps the most common questions we get are:
What is a division in your aviation safety software; and
How many divisions do I need?
Before we answer this question, we should familiarize you with the overall architecture of an aviation SMS solution.
Modern aviation safety management solutions are designed to reduce the grief associated with paper and MS Excel spreadsheets. These home-grown solutions end up costing airlines and airports more money in lost time than if they simply found a commercial-off-the-shelf SMS solution.
The best aviation SMS solutions are scalable for small, medium and large aviation service providers.
Let's dig in further.
The Basics of Modern Aviation SMS Solutions
If your aviation safety solution is not Web-based, you are missing out on many opportunities. You will never have a best-in-breed aviation SMS program. Period! Having a Web-enabled SMS program multiplies the effectiveness of your safety team by approximately three; however, if you focus on all the elements of an ICAO compliant SMS program, the factor will increase from five to ten, depending on the complexity of your airline or airport.
Discussing the benefits of a Web-based SMS program is beyond the scope of this article, so suffice to say, every modern aviation SMS solution should be Web-based. Paper will never cut it. MS Excel and Word will cost you too much time and money in both:
Lost productivity; and
Lost services that could otherwise be offered to your airline or airport stakeholders.
Web-based portals offer secure aviation SMS solutions that are available to all airline and airport stakeholders. The best solutions maximize the utility of templated email notifications and potentially SMS text messaging.
Aviation Safety Portal Is the Main Wrapper
The aviation safety portal is accessible by typing a URL into the address bar. A user belongs to one or more portals and will require a username and password to access the portal.
Yes, a user can belong to more than one safety portal.
What is the business case for having users participate in multiple safety portals for the same company? Imagine your parent company has four aviation companies. Otherwise, if you belong to an airport authority, imagine that your airport authority manages eight airports. Each airport or aviation company can have their own portal.
A user, such as a safety manager or director of safety, who works between each of the above business units can have an account at each entity. Instead of having to remember a username and password for each portal, the same credentials can work across all portals.
The advantages are surprisingly obvious:
Reduced training costs;
Reduced company SMS software costs;
Increased employee productivity; and
The coherent system that aggregates real-time reports across all companies.
Do you follow me so far?
Aviation SMS Solutions Consist of Modules Inside a Safety Portal
Almost every modern aviation safety solution consists of an SMS portal accessed by a username and password over the Web. Once inside the safety portal, users see common modules that satisfy business requirements, such as:
Hazard reporting;
Risk management;
Tracking corrective/preventive actions; and
Auditing.
With a safety portal approach, all users supply and modify common safety data within their sphere of control. Imagine safety data in one big bucket accessible by all users in the system. Not all employees will enjoy the same access. Permissions are role based.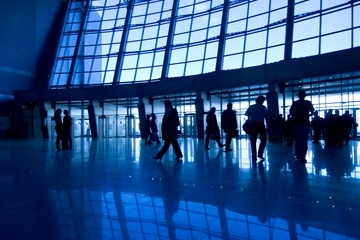 In an aviation safety management system, common roles include:
SMS Administrator;
Safety Manager(s);
Department Heads (in charge of approving and managing corrective/preventive actions);
Auditors;
Data entry personnel; and
Basic line employees.
Now that you have a good idea of portals, there are couple of informal rules we use to determine whether you need to add another portal.
Does your company have multiple business entities?
Do the business entities have different:
Accountable managers;
Policies and procedures;
SMS documentation; and
Duties and responsibilities of key safety personnel?
When associated business entities don't share the above, it is recommended that each business entity has their own portal.
Divisions Create Silos in Your Aviation Safety Data
With a default SMS portal, there is no grouping of users into departments or sections. All users see the same data as long as they maintain the proper permissions.
In many cases, this solution works fine for smaller companies with fewer than 80-100 employees. Smaller companies typically have informal organizational structures where department heads from one department commonly share authority in other departments.
Whenever simple or loosely structured airlines or airports ask whether they need to separate their data based on functional units, we ask questions about their corporate culture. Questions may uncover:
Do you have operations in multiple regions?
Do managers at one location (or department) direct employees at another location (or department)?
Do you want managers in Flight Ops to see reported issues from Engineering?
How many reported issues do you receive from each department?
When an airline or airport wishes to keep data separate from other users with similar roles and permissions, then divisions are used. It is important to note that you understand that we refer to "Users with the same permissions." For example, let's consider an airport authority. You may have a separate safety manager for each airport. You may not want all safety managers to see reported issues at all airports.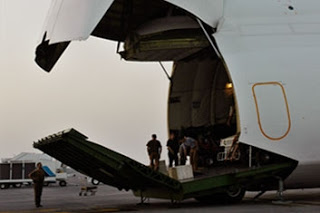 Divisions allow the separation of data and users into logical groups.
Examples include:
Functional
Ground handling;
Engineering;
Flight ops; and
Quality
Or
Geographic
Europe;
Middle East;
North America;
Airport A;
Airport B; or
Airport C
Divisions Add Considerable Power & Flexibility
Adding divisions is not a trivial exercise, as each division has their own:
Configurable risk matrix;
Classification schemes;
Ability to create meetings with only users in a single division; and
Audit schedules.
If you don't seriously need a division, we don't recommend that you add them without considerable consideration, as undoing a division will require a lot of work. You will need to:
Reclassify users and put them into another division;
Reclassify all reported issues in the division; and
Re-assess all reported issues using the new division's risk matrix.
Final Thoughts on Risk Management Solutions' Architecture
Now that you have a good idea of portals and divisions, there are couple rules of thumbs we use to determine whether you need to add divisions.
Does your company have more than 80-100 employees?
If you have sister companies using the same portal, do they all use the same:
Policies and procedures;
SMS documentation; and
Duties and responsibilities of key safety personnel?
If you ever have questions, you can always ask us for advice. We've been doing this for many years and have worked with hundreds of:
Airlines;
Airports;
MROs (or AMOs);
FBOs;
Flight schools; and
Civil aviation authorities.
Although we have worked with many operators, we understand each company is unique. Working together, we can find an excellent solution for your safety program.
---
Remember: we are here to help.