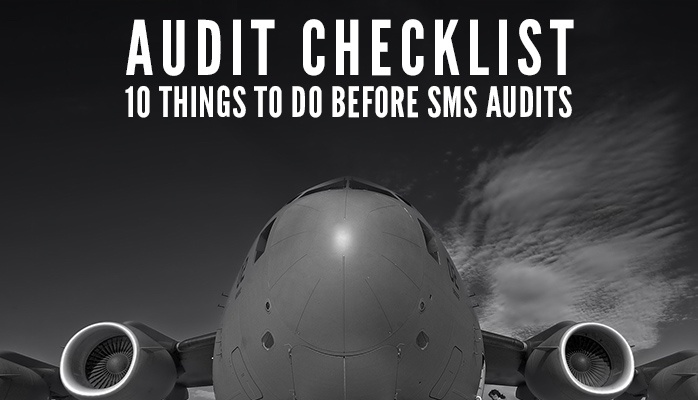 Things to Prepare for Aviation SMS Audits
There are many aviation audit checklists available online.
While these checklists offer many specific tasks you need to perform, few checklists offer a broad overview of things that airports, airlines, and other aviation service providers should do to augment audit performance.
The purpose of aviation safety management systems (SMS) is to continuously improve safety performance while also improving the business' operational processes. This continuous improvement is expected to be realized by:
Identifying hazards to operational safety;
Reporting the safety hazard to management to be treated;
Collecting and analyzing safety information;
Determining whether hazard's associated risk is acceptable;
Implementing or reinforcing risk controls to mitigate risk; and
Continue to monitor system for hazards.