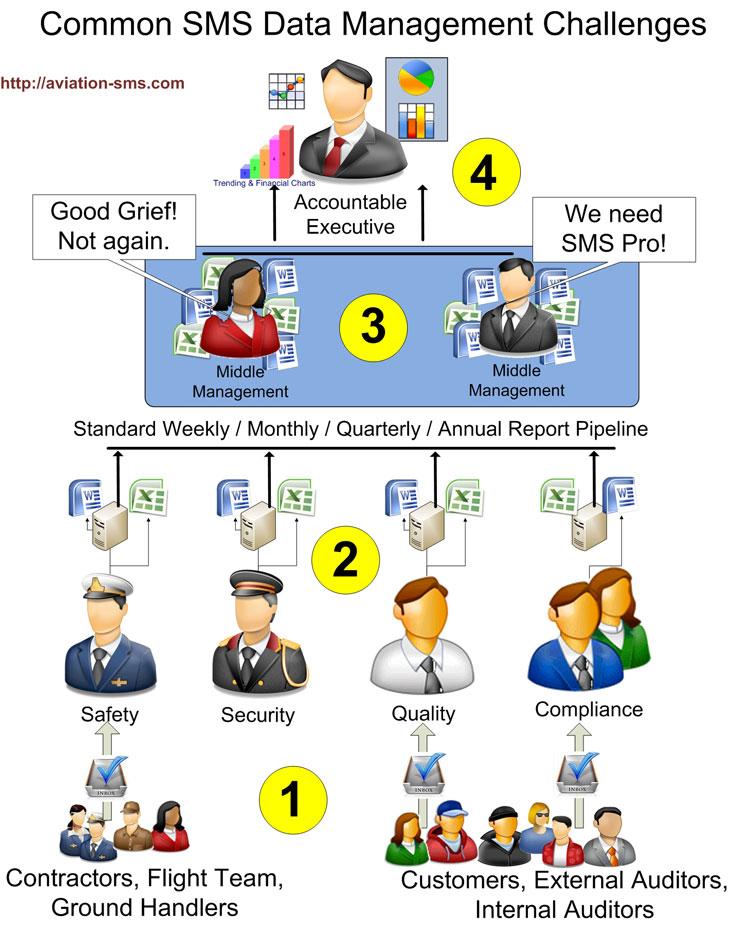 ---
Do You Understand Aviation SMS Solutions' Architecture?
After eight years of being an aviation SMS software consultant, I have heard just about every question imaginable about aviation safety software.
Perhaps the most common questions we get are:
What is a division in your aviation safety software; and
How many divisions do I need?
Before we answer this question, we should familiarize you with the overall architecture of an aviation SMS solution.
Modern aviation safety management solutions are designed to reduce the grief associated with paper and MS Excel spreadsheets. These home-grown solutions end up costing airlines and airports more money in lost time than if they simply found a commercial-off-the-shelf SMS solution.
The best aviation SMS solutions are scalable for small, medium and large aviation service providers. Let's dig in further.