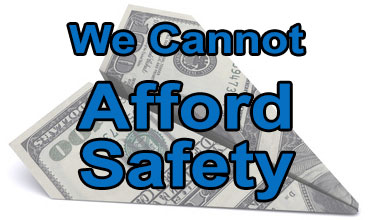 Do We Need An Aviation Safety Database Yet?
Not every aviation safety manager has a budget. Let's face it. Some safety managers don't know how to ask for budget.
Other safety managers are too imtimidated to ask for budget, believing that not being able to "figure it out yourself" is either a sign of:
weakness and incompetence; or
not knowing what in the hell you are doing.
Accountable executives and top-level managers think little of paying $4,000+ to fuel up the company jet, but spend $300 a month for safety software? Are you kidding? "How does that add value to our operations?" they may ask.