What Is Data Mining in SMS Programs?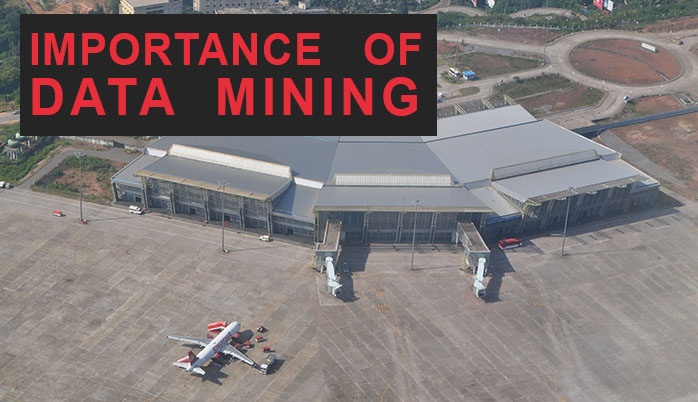 Data mining is a critical risk management action safety managers need to take in their aviation SMS program to organize, understand, and process data. Data mining techniques can be performed with a modest aviation safety database and simple tools, or with complex software and professional aviation safety databases.
The goals are to establish:
Trends in data and occurrences;
Correlations between different safety elements;
Identify patters in behavior; and
Extract important safety knowledge from safety documentation.
Successful data mining in SMS programs allows you to:
Anticipate safety;
Describe your system in greater detail; and
Understand safety performance.
In aviation SMS programs, data mining is the responsibility of the safety manager and safety team.
What Is Required to Practice Data Mining
To practice data mining, you obviously need to have something to mine. This will happen naturally in your safety program, assuming that your SMS program is active in the operational environment.
Active is the all word for a risk management program. It simply means:
Safety issues are being reported;
Safety issues are being managed;
Changes are being implemented; and
Information about issue reports and management operations are being documented.
Issue reporting and management is the engine of the safety program. Assuming these things are happening, you can begin to "make sense" of your data by exploring what you have documented. Which begs the question, what is important to document?
The word we are looking for is called "metadata," which is information that describes the data that gives it context. For example, some important pieces of metadata that are needed to do sufficient data mining are:
Classifications, such as type of issues, hazards, human factors, root causes, policies/procedures, etc.;
Dates and times of issue reporting and issue management operations; and
Persons, departments, and locations of data.
How Does Data Mining Work?
There are numerous data mining techniques that can be used to fulfill the following goals in risk management programs:
Relational trends;
Correlating safety factors;
Clustering data, which helps identify 2 or more correlating factors;
Sequential patterns, which identify regular occurrences of similar events over long periods of time (i.e., bird strikes in different seasons); and
These goals can be accomplished with several data mining methods:
Histograms;
Decision trees;
Pie charts; and
Line charts.
There are numerous other methods for data mining, but usually the above methods will be used. These methods will allow you to establish patterns, trends, and relations.
Why Data Mining Is so Important
Data mining in SMS programs is so important for several prime reasons:
Develop most important roles and objectives;
Validate whether goals and objectives are being reached;
Goals and objectives are at the heart of your safety program, and data mining is how you evaluate whether those goals are being reached.
Data Mining Critical for Continuous Improvement
In addition to being able to develop and evaluate goals and objectives, data mining is also how you assure the continuous improvement of the safety program. Continuous improvement is the cycle of:
Evaluation of program;
Development of changes; and
Implementation of changes.
Development and implementation hinge on proper evaluation of performance. Data mining is almost undoubtedly the single most important determinant in how well you evaluate the program.
---
For more information about how to monitor your SMS program's performance with data mining, this free ebook will prove very valuable:

Published June 2017. Last updated April 2019.