Common Safety Manager Challenges in Aviation SMS Programs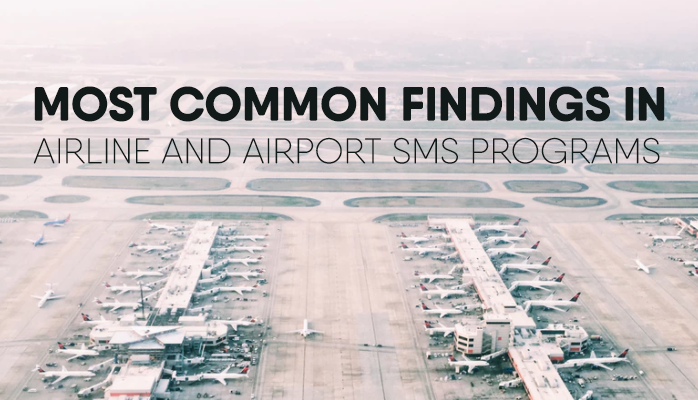 Aviation safety managers commonly lack: Safety managers face difficult challenges when complying with the ICAO aviation safety management systems (SMS) requirements. Most airlines and airports around the world understand that they have to implement these SMS requirements.
Clear guidance to implement aviation SMS programs;
Earnest safety program participation by the entire organization; and
The adequate budget for tools to manage safety programs;
Aviation SMS programs generate copious amounts of data. Without adequate tools, your airline or airport will fail aviation SMS audits, thereby potentially jeopardizing your operating certificate.

Fundamental to every aviation safety management process is hazard reporting and investigating safety-related events. This article provides an overview of the basic concepts involved in these core SMS activities and illustrates why an aviation SMS tools budget is necessary to manage airline and airport safety programs.
Hazard Reporting in the Aviation Risk Management Process
Hazards can enter your safety program from multiple sources, including:
Paper-based from employees;
Emails from customers, suppliers or tenants;
Web-based reporting forms; and
Internal and external audit findings.
Regardless of how a hazard is reported, your airline should not limit the scope of acceptable reports to only safety. Let's face it. Aviation SMS programs are required; therefore, let's make the most out of this.
Encourage stakeholders to report a wide range of issues, including:
Safety;
Security;
Quality;
Compliance; and
Environmental.
Ensure that your process for reporting issues is easy! When a user is frustrated with your hazard reporting processes, he may only submit one issue during his time at your company. Keep your reporting forms short and simple.
Ensure that reporters receive feedback. If your reporters don't receive feedback from your system, they may report only one issue to your company. When stakeholders see a lack of response, what will motivate your their continued participation in your safety program?
Benchmark your reporting culture. A good rule of thumb is that for every ten employees, your airline or airport should have one reported issue per month.
Finding: We commonly see many airlines and airports continue to rely on paper and have no easy and repeatable process to follow up on reported issues.
What Happens When Issues Enter Your Safety Program?

Once an issue enters an airline or airport's safety program, there is a duty to:
Investigate the hazard or event;
Determine which corrective actions may be necessary to mitigate the risk;
Track the accepted corrective actions to completion; and
Follow up on the corrective actions six to twelve months later.
Effective aviation risk management processes will also typically:
Analyze data from past reported issues to determine the efficacy of corrective actions;
Monitor trends to identify other potential safety hazards or "holes in the system;" and
Associate reported issues with past events to aid in applying the best corrective actions.
Finding: We commonly see many airlines and airports continue to rely on MS Excel or crudely designed MS Access databases lacking the ability to easily and consistently apply simple risk management strategies.

Beware of SMS Consultants Bearing Gifts
Modern risk management tools are designed to:
Assist safety managers in SMS compliance;
Encourage safety program participation; and
Monitor safety program activities.
A collection of MS Word reporting forms and an MS Excel spreadsheet to manage reported issues are tools but don't thank the SMS consultant who gives you such tools. These consultants are marrying you to inefficient processes that will cost you dearly in the long run.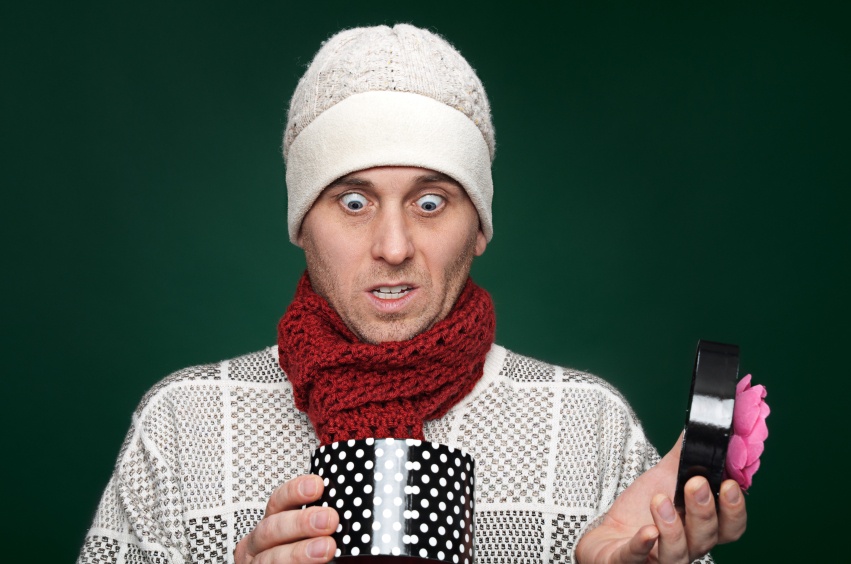 We believe that SMS consultants better serve their clients by not providing MS Word and MS Excel templates. A better approach is for the SMS consultants to learn which aviation SMS software tools best suit a client's needs and then offer a recommendation of two or three aviation SMS software systems.
Not all SMS software solutions are equal.
Many have a pretty website but lack substance or best in breed workflows.
Some have very poor customer service where you will have to wait one or more days for a response.
A few SMS software solutions lack aviation industry focus, thereby missing the mark with poorly defined or ambiguous workflows
Other SMS software programs may require months of setup by highly trained professionals.
Aviation safety consultants should learn which systems will satisfy the clients' needs.
Final Thoughts on Aviation Risk Management Challenges
Effective aviation risk management tools support aviation SMS processes by:
Facilitating issue reporting;
Providing a repeatable process for initial and detailed issue investigation;
Assigning issues to department heads with authority over operations;
Tracking corrective actions;
Ensuring issues are closed in a timely manner;
Automatically notifying stakeholders of safety-related trends or alerts; and
Paving the way toward implementing proactive safety management activities.
Without effective tools to manage the safety activities at airlines or airports, safety managers are asked to paint masterpieces with crayons. In conclusion, upper management demonstrates support of their aviation SMS program by allocating adequate budget for SMS tools.
Final Finding: Airlines and airports without adequate SMS software budgets lack top management support.
---
Depending on your level of SMS maturity, you should find helpful insights in these short demo videos.
Just starting your SMS program?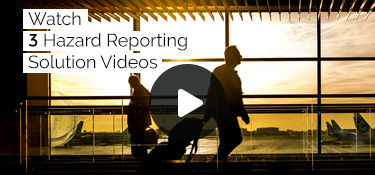 Are you in Phase 2 or Phase 3?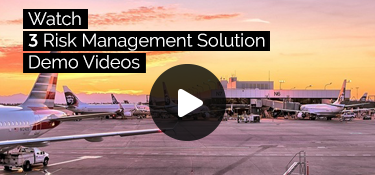 Are you moving to Phase 4 or trying to get Stage 3 IS-BAO compliance?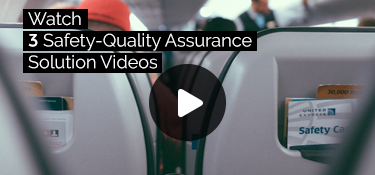 Questions?