The Brutal Truth about Your Aviation SMS Implementation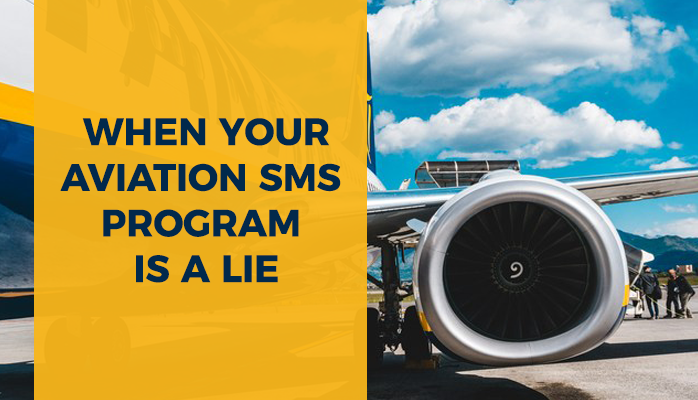 If you cannot handle emotional pain or controversy today, please don't read this. I certainly don't mean to offend, but I have to say this:
Most airlines and airports are lying regarding their aviation SMS implementations.
What? We just spent tens of thousand dollars on aviation SMS implementation consultants and we don't have an SMS implementation?
Airline and airport safety managers need to sit down and ask some very blunt and possibly painful questions:
Is our aviation SMS program sustainable?
Are we merely checking the boxes? (pencil whipping)
If our safety manager leaves, will our SMS program survive?
Do we really have top management support?
Most aviation SMS implementations fail at airlines and airports because of
Lack of top management support;
Safety champion leaves to soon; or
Management decides not to train (see #1).
Truthfully Evaluate Your SMS Implementation Program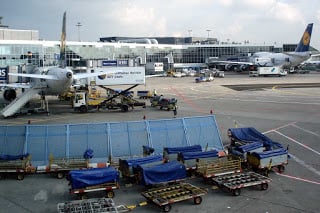 When was the last time you reviewed your airline or airport's SMS implementation plan?
Last week?
Last year?
Never?
Do you even know how? It is rather easy.
SMS implementation checklists serve as a great self-assessment tool.
You may respond saying you are neither the SMS manager nor director of safety. So why should you care about evaluating your airline or airport's SMS implementation progress?
Organizational and systemic safety;
Pulling management's heads from their backsides; and
You may be the next SMS champion and not know it.
SMS implementation plans are put out by ICAO, FAA, Transport Canada, EASA and other civil aviation authorities (CAAs). All CAAs must follow ICAO guidelines at a minimum. Reviewing CAA SMS implementation documentation is never fun because their technical writing staff appears to have nothing better to do than write volumes of documentation that nobody finds exciting.
What you need is a simple checklist to review your SMS implementation progress. SMS implementation checklists are easy to understand and quick to scan. They get to the meat of each required SMS implementation plan activity and allow managers to quickly judge progress.
Which SMS Implementation Phase Are You In?
Most Canadian and Australian airlines and airports are in either Phase 3 or Phase 4 of their SMS implementations. Most like to believe they are in Phase 4. To discover where your company is, ask your safety manager or director of safety. They will know exactly what you are referring to.
If you think you are in Phase 2, this quick survey determines whether you have passed this milestone.
After learning "the answer", perform a quick check using an SMS implementation checklist. Most of you will be surprised that their airline or airport's SMS program is either:
Not sustainable for the long run;
Has backslid significantly due to safety culture challenges; or
Was merely a pencil exercise (managers pencil-whipped an SMS together).
Next Steps – Our SMS Implementation Is a Farce!
Did you discover your airline or airport's proclaimed SMS implementation phase is a sham?
Be careful. Egos are involved. Nobody appreciates the truth when you tell them that "his or her baby is ugly."
Safety cultures are not changed quickly and bad-mouthing the safety program and upper management's lack of oversight will not change anything.
To make meaningful, lasting change, you have to start from the top. One must possess tact, charisma, inexhaustible energy and the ability to suffer setbacks.
Remember, SMS implementations are not overnight or short-term projects. Some airlines and airports require four to five years for a successful implementation.
Let's start by evaluating your SMS implementation using the SMS implementation Plan checklist below.
---

Most aviation SMS programs lack the proper tools to sustain their SMS program. User-friendly, Web-based software offers assurance your SMS program remains sustainable and does not backslide. Watch these short videos to learn how your SMS program can benefit from good aviation SMS tools.

This article was first published in July 2015 and has been updated.