Aviation SMS Implementations Have Risk!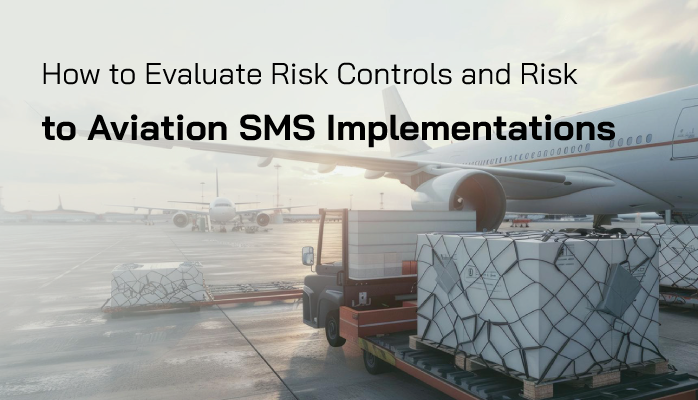 Imagine you are the pilot recently assigned the "extra" task of being the safety manager of an existing aviation safety management system (SMS).
Or perhaps you are the safety manager who has worked hard for years and your SMS program is running very smoothly. Now what?
Every aviation SMS project has a risk, just as any other project at your airline or airport.
When safety managers identify risk early, there is a higher chance that the aviation SMS implementation will succeed.
Safety Programs Require Consistent Attention
Having worked with over 200 airlines, airports, flight schools and aviation maintenance organizations in their SMS implementations, I have seen many successes and many failures. Aviation safety management programs require consistent, year-after-year effort and continuous monitoring.
Your SMS program is like a garden. If you don't water it, sections will start withering and dying piece-by-piece.
Aviation safety managers today face many challenges not only with a successful aviation SMS implementation but to ensure that their SMS program is sustainable. A current challenge today is that safety managers lack a template to highlight risks to their aviation safety program.
This article explores risks that all aviation safety managers must be aware of. Once risks are identified, then risk management controls can be implemented, including:
Acceptance;
Avoidance;
Mitigation,
Transfer; and
Recovery.
Daily Routines Present Risk to Aviation Safety Programs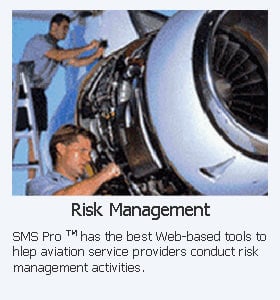 Aviation risk management commonly refers to managing operational risk, such as risk to:
Humans;
Equipment;
Environment; and
Company reputation.
For developing and mature SMS implementations at airlines and airports, safety manager commonly is focused on:
A common phenomenon is that safety managers are caught up in the day-to-day safety tasks and either forget or neglect to review their SMS implementations. An SMS implementation is a project with a timeline of three to five years.
Why Your Aviation Safety Program May Fail
Another common phenomenon is that safety managers may begin monitoring risk to their SMS implementations, but as years pass, these monitoring activities fall by the wayside. This often occurs due to:
The human tendency to forget;
Change of safety personnel;
Lack of controls in place to monitor aviation SMS system;
Lack of robust aviation SMS database to efficiently manage tasks; or
Gradual (almost imperceptible) deterioration of safety culture.
Categorizing Risk to Aviation Safety Programs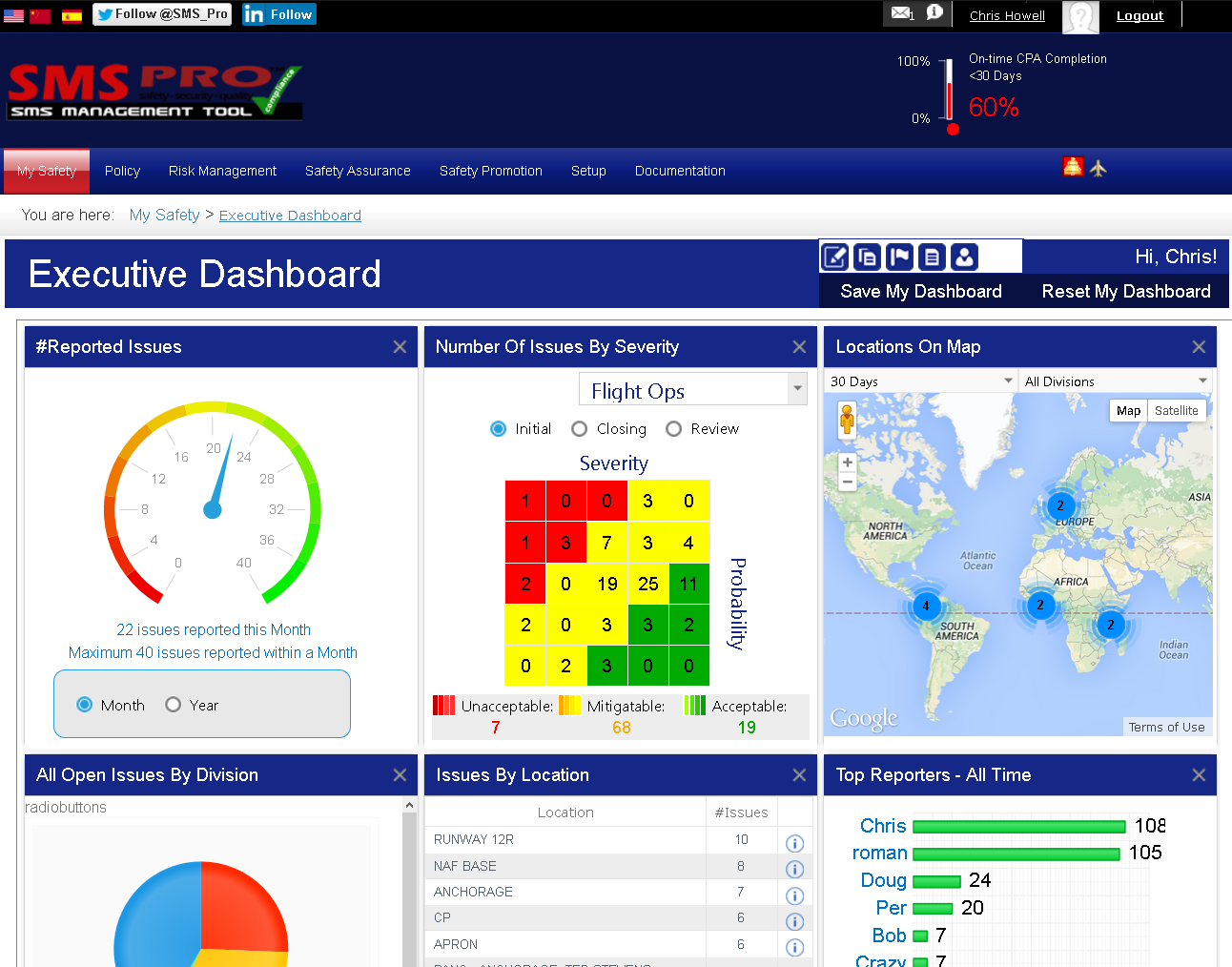 Aviation SMS implementation risk identification is among the most important processes in aviation risk management today. Risk identification focuses on which risks may affect your airline or airport's SMS implementation and document their characteristics and root causes.
Risks to aviation SMS projects will generally fall into these four categories:
People;
Equipment;
Environment; and
Processes.
Identifying Risk to Aviation Safety Programs
There are several techniques to identify risk to your aviation SMS implementation. These include, but are not limited to:
Documentation Reviews;
External SMS Expert Analysis;
External and Internal Audits; and
Gut-level assumptions.
Recovering from or Controlling Risk to Aviation Safety Programs
Identification of the risk is an important first step.
Next, you should evaluate the risk as to the severity. Once you determine the severity of a particular risk to your aviation SMS program, you will then need to identify the root cause. It makes little sense to treat the symptoms.
After you have identified the root cause, then apply one or more of the following risk management strategies:
Acceptance;
Avoidance;
Mitigation,
Transfer; and
Recovery.
Final Thoughts on Managing Aviation SMS Implementations
Risk evaluation is critical to the success of every aviation safety management system. The sooner SMS program risk can be identified and the root cause uncovered, the easier will be the task of bringing the SMS implementation back on track.
Evaluating risk is an iterative process. We recommend evaluating your aviation SMS program annually. If possible, bring as many managers as possible into the SMS implementation evaluation process. This will certainly help reduce resistance and increase ownership of the airline or airports SMS program.
Below is a very useful resource to evaluate risk to your airline or airport's SMS implementation. It was created by SMS Pro and Gary Williams, a highly regarded aviation SMS expert. We hope you will find it valuable as considerable time and thought was put into the creation.
---

If you are managing an SMS program on paper or a clunky toy, you may be inspired by watching how others do it. Here are three great SMS videos demonstrating efficient hazard reporting and risk management processes.