What is Safety Performance Monitoring and Measurement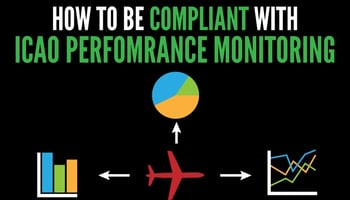 Safety performance monitoring and measurement is an extremely important part of Safety Assurance. It's how you verify the safety performance your organization. By safety performance, we are talking about:
How well your safety risk controls mitigate risk;
How well your SMS is reaching safety performance indicators; and
How well your SMS is maintaining compliance.
A large portion of aviation SMS safety performance monitoring and measurement rests on your hazard reporting system. This is because your primary means of collecting safety data is through hazard reporting.
Here is how to be compliant with ICAO's safety performance measurement and monitoring requirements.

5.3.66 Safety Performing Provides Data
The first requirement is that reports from your safety reporting system are used to generate information that is used during performance monitoring.
You will use this data to:
Assign organizational elements, such as classifications;
Identify risk control performance;
Assess the issue and rank it; and
Analyze for all other relevant performance.
This requirement is met, so long as you can show that reports being submitted are actually being managed.
5.3.68 Have a Mandatory Reporting System
Your SMS should indicate in your Safety Policy which issues are required to be reported and which issues can optionally be reported. Broadly speaking, mandatory issues are types of issues that closely indicate your SMS performance in mitigating risk and meeting compliance.
Issues that should be mandatorily reported are:
Issues related to your safety performance indicators (SPIs/KPIs);
Issues required to be reported to aviation compliance authority;
Any issues that are high risk; and
Any other issues that you feel are critical to your SMS performance.
You should train employees on which issues are mandatory to report and provide guidance that is easy to access.
5.3.69 Have a Voluntary Reporting System
In addition to having mandatory issues to report, you should indicate examples of voluntary issues to report. Voluntary issues are issues that are not necessarily critical for measuring safety performance, but can provide very useful data for:
Establishing trends;
Identifying weaknesses in your SMS;
Identifying needs for further risk controls;
Identifying risk controls that are performing well; and
Globally helping you understand your SMS performance better.
In simple terms, having a strong reporting culture for reporting voluntary issues gives your SMS performance context.
5.3.70 Have Means of Confidential Reporting
You reporting system must have a means of reporting confidentially. In addition to being a best practice for developing a high-quality safety culture, this is a good way to encourage employees to submit important, sensitive data that might otherwise go unreported.

When sensitive issues are being reported, you can rest assured that your SMS performance monitoring is covering all aspects of the SMS. Confidential issues are usually handled by one person in your company who is not directly tied to the SMS, such as an HR manager. Other employees and managers should not be aware when such issues are reported, nor who reported them.
5.3.71 Provide Education and Availability for Reporting
In an additional effort to encourage safety reporting and generating data collection, ICAO has mandated that you provide:
Education for how to report issues in your system;
Education on benefits of reporting;
Positive feedback to employees who report;
A hazard reporting system that is easily accessible, such as by having multiple ways to report hazards.
When these requirements are satisfied, your hazard reporting culture is bound to be much better than if you hadn't fulfilled them. Better hazard reporting means better data collection resulting in more thorough performance monitoring.
5.3.72 Have Other Methods of Gathering Performance Data
Obviously, there is more to your aviation safety management program than just reporting issues. Issues come up during other operations besides normal, front line operations. Your other operations should integrated into your reporting system, such as:
Auditing process for all internal audit operations;
Safety surveys used as checklists for job tasks or to gather data about employee participation;
Internal investigations and inspections during issue management;
Safety reviews used during change management; and
Safety studies, which are high level, periodic reviews of broad safety issues or trends.
During these operations, you will naturally uncover information that is highly relevant to the performance of your SMS. Such information (data) needs to be integrated (reported) in your SMS.
5.3.73 Create Safety Performance Indicators
The final output of safety performance monitoring and measurement in Safety Performance Indicators (SPIs/KPIs). These are metrics or other data that you use to track the core, most important issues in your SMS.
SPIs should reflect
Your core company objectives; and
Your core company safety needs.
The implication here is that safety issues you identify during safety performance monitoring and measurement should be adopted as safety objectives. This I the feedback loop between objectives and performance monitoring.
---