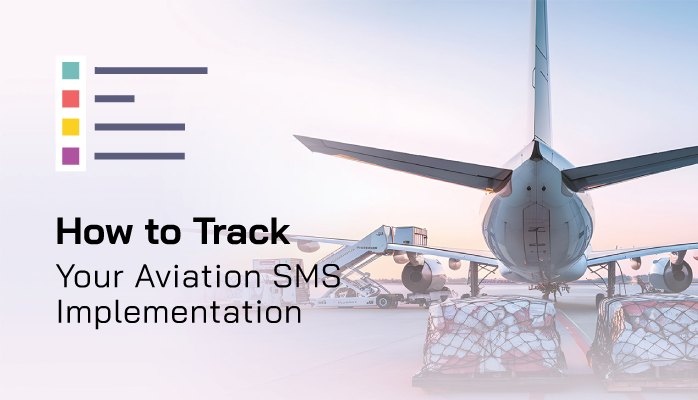 Why This Aviation SMS Implementation Chart Is Important
As you probably already well know, implementing aviation safety management systems (SMS) is a big deal for most aviation service providers around the world – both in terms of accounting for all of an SMS' moving parts, as well as trying to get all of the moving parts moving in the direction of progress.
While it's easy for aviation safety managers to start off their SMS implementation ready and motivated, SMS implementations are marathons, not sprints. Keeping track of where your organization is with the SMS implementation process can become challenging without real-time performance monitoring charts.