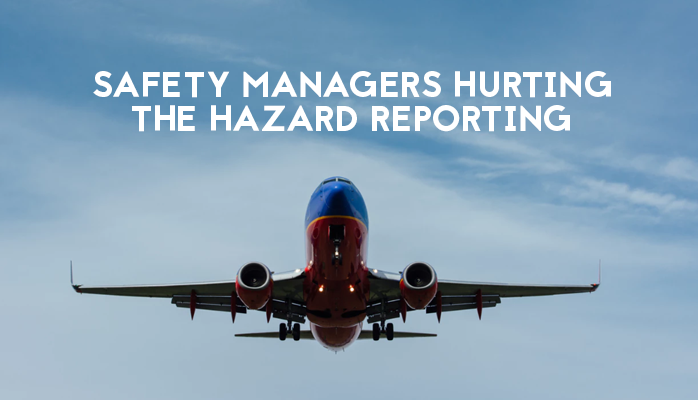 Poor Safety Reporting Cultures Invite Opportunities for Loss
Safety reports from aviation service providers' employees are important resources for the detection and prevention of potential safety hazards. One of the biggest challenges for aviation safety managers is to obtain safety reports from employees.
Obstacles that contribute to this challenge are common:
Difficult reporting processes;
No hazard identification training;
Lack of recurring encouragement;
Inconsistent educational messages;
Supervisors discouraging hazard reporting;
Fear of reprisal;
Fear of drawing attention to their area of operations;
Apathy or distrust of management; and
Management neglecting the feedback loop.