Safety Manager Communicates with Upper Management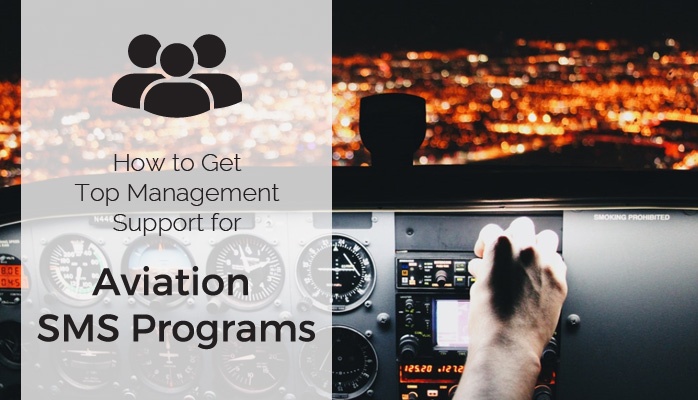 Aviation safety managers are faced with particular challenges stemming from:
Acquiring top management support for aviation SMS; and
Maintaining top management support for the safety department.
The problem stems from safety managers not speaking the same language as upper-level executives. Imagine dogs trying to communicate with cats.
That is right, aviation safety managers are a different species than upper management.
It is not by accident that one of the first steps in implementing an aviation safety management system (SMS) is to acquire top management support. This has repeatedly been proven as a critical step in every successful SMS! Your SMS program will not survive without it.
In this post, we'll explore some tips to earn or maintain support for your SMS and perhaps increase your aviation safety budget.
Safety Managers Need to Learn How Upper Management Thinks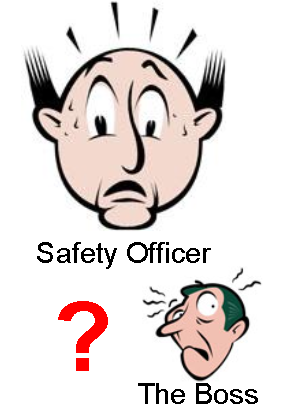 Upper-level managers:
Are very busy;
Don't like to waste time;
Don't understand your specialized SMS jargon;
Are under pressure to deliver profits;
Are very good at saying the right thing to get their way; and
Want you to say what you need and then leave them alone.
Understanding the psychological makeup of top management is necessary for safety managers to become successful and also to increase the success of every aviation SMS implementation.
Without top management support, your aviation SMS program will certainly fail. Therefore, it is imperative that the safety department earns and maintains top level support.
Have you read...
Top Management Is Juggling Many Other Managers
Aviation safety professionals must be empathetic to the fact the top level management is being bombarded daily with information and demands from many other elements, both internal and external.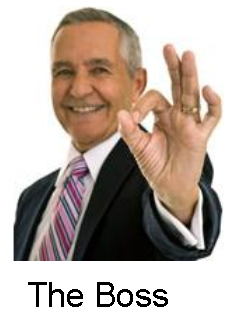 These include, but are not limited to:
Comptrollers and auditors;
Regulatory agencies;
IT managers;
HR managers;
Maintenance operations;
Marketing and advertising; and
Board of directors.
Safety Managers Have No Direct Power to Make Operations Safe
Only the most optimistic safety managers believe they possess the will to make their airline or airport safer. What many safety professionals don't understand is that they don't have authority over front-line employees to influence their behaviors. Therefore, the most successful safety professionals have the ability to work through other managers.
Line and staff managers have direct control over the front-line employees. Upper management has direct control over the line and staff managers. Consequently, effective safety managers start from the top of the food chain and allow management processes to work. In the end, safety professionals will be working very closely with the line and staff managers to effect the will of those at the top.
What Should Safety Managers Tell Upper-Level Managers?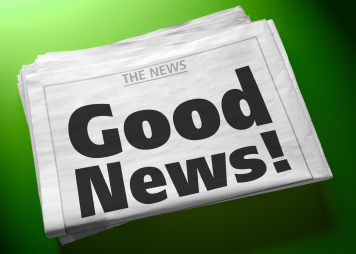 Managers like to hear:
Good news; and
How to avoid being on the 6 o'clock news; and
How to save money.
Once safety professionals understand what upper-level management needs and wants to hear, making their case becomes easier.
I believe it all boils down to making the "business case" for:
Saving money;
Complying with regulatory requirements;
Enhancing the airline or airport's reputation;
Differentiating your airline or airport from the competition; and
Acting in a socially responsible manner.
Safety managers should keep these elements at the front of their minds when discussing safety management program initiatives with upper management. The most common complaint we hear from safety managers is that upper management does not offer adequate financial support to the safety program's budget. If this happens to you, focus on how your increased budget will contribute to your airline or airport's overall business case.
Final Thoughts on Earning Top Level Support for Safety Initiatives
Once you have earned top-level support for your airline or airport's safety program, you should not take it for granted. Safety managers can gradually lose top management support without realizing until it is too late.
To avoid losing top management support, make sure you:
Communicate regularly;
Discuss and broadcast the wins attributed to the safety program;
Don't hesitate to bring bad news;
Keep looking for opportunities for the safety team to add value to operations; and
Phrase safety budgetary items as "investments" that will contribute to the bottom line.
No aviation safety management program will survive without upper management support and explicit leadership. Top level management must communicate this support both in word and deed. In order for upper management to work effectively with safety managers, there must be a high degree of trust between both parties. In addition, upper-level management must have a rudimentary understanding of aviation risk management processes.
If your upper-level managers don't have an understanding of risk management, I suggest either sending them to an SMS course for executives or bring in a professional SMS trainer.
Aviation SMS training appears to be the most effective method to bring upper management into the light. Do you include special training for upper management at your company?
How do you get upper management involved in your SMS? We can help enhance transparency and enforce accountability in your SMS. Ask us how.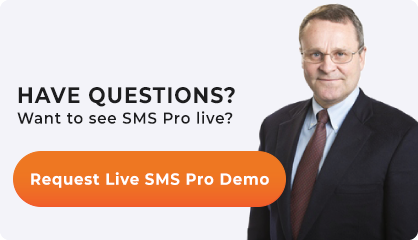 ---
Learn what tasks other aviation safety managers do on a recurring basis...

Post originally publish July 2015. Last updated on November 2018.