What Is an Aviation Safety Management System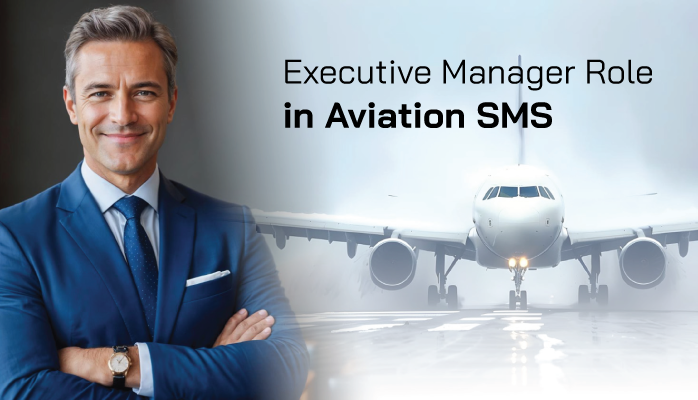 A safety management system is, at its core, a business approach to safety. This means that, with SMS programs, you manage safety with similar methods for other parts of operations like quality management. It is a systematic and proactive approach to managing risk that includes:
Goal setting;
Planning; and
Performance monitoring.
There are several important implications with this approach to safety:
Ownership for safety lies with management;
Resources, both financial and human, are applied to elements of safety;
Safety concerns are analyzed and processed with a similar process to quality management; and
The top executive (not the safety manager) ultimately is responsible for the safety program.
Aviation SMS programs are provided 4 pillars of aviation safety by the top authority, ICAO. Each pillar represents different processes and aspects of safety that mitigate danger:
The primary purpose of safety management is simply to prevent bad things from happening, or, if something bad does happen then minimize the damages.
How Will Adopting an SMS Program Effect Your Job?
An executive manager's role in safety management systems is clear and important. As said, the appointed executive manager is ultimately responsible for safety in their SMS program. And if you adopt an SMS program your operations will undoubtedly change. That being said, your made mode will still inevitably remain as it has: operating your aviation business. No business, no SMS program.
The key points concerning how SMS programs will affect your job are this:
Provides an underpinning that effects behavior, procedures, etc.
Greater importance placed on how operations are facilitated; and
Provide another large-scale element to manage (i.e., quality, technical, engineering).
The thing to remember though, is that while SMS programs are similar to other areas of management in that they share similar features, SMS programs end goal is unique: control risk.
Depending on how familiar your organization is to other similar management systems (i.e. QMS), you may face an easier or greater initial challenge in adopting an SMS program.
Why Top Managers Need to Be Involved in Their SMS Program
Being on top of controlling operational risk will provide top aviation managers with significantly more overall control over operations. Knowing how your risks are controlled is not dissimilar to be apprised of your companies' financial profile.
In fact, being involved and understanding your SMS program allows you to:
See connection between safety management and other system benefits such as improved financial incentives, better efficiency, improvement quality, etc.;
Reduction of operational inefficiencies;
Reduced legal complications;
Ability to communicate safety/financial benefits to stakeholders; and
Establish the kind of safety culture you want to develop in your organization.
Of course, there is also the legal obligation for many organizations. If your company is required to have an SMS program, then you are also required to be involved in your SMS program. Not only that, but because executive managers are ultimately responsible for safety, it would behoove them to stay on top of things.
Neglectful safety management from top executives is simply neglectful management.
How to Get Involved in Your SMS Program
Safety executives naturally inherit a leadership role. This means that have great influence over setting the standard for company safety culture. The best ways for executives (you!) to be involved are:
Regularly monitor safety objectives, such as by requiring safety managers to send regular reports;
Directly allocate resources;
Hold managers responsible for safety performance and responsibilities; and
Make sure employees and managers see you doing things in a safety capacity.
Providing resources, staying apprised of performance, and setting positive safety culture are the most powerful ways for executives to be involved in the safety program.
Final Thought: Safety Management Style
Something that will also help you approach your safety program is to understand your safety management style. There are 5 styles:
Educational style is focused on understanding safety concepts and best practices;
Respected manager style focuses on establishing good relationships with employees and fostering respect;
Top-Down manager style relies on form position in the company to influence changes and culture;
Disciplinary manager style focuses on having clear positive and negative incentives, and swell as clear boundaries for disciplinary action; and
Corporate manger style focuses on providing many resources and highly integrating SMS with other areas of operation like QMS (i.e., safety-quality management system).
Safety manger's styles will partly in greatly be in response to their natural inclination and partly/greatly in response to the needs of the organization.
Published October 2017. Last updated in December 2019.