How Risk Management Depends on Managers and Employees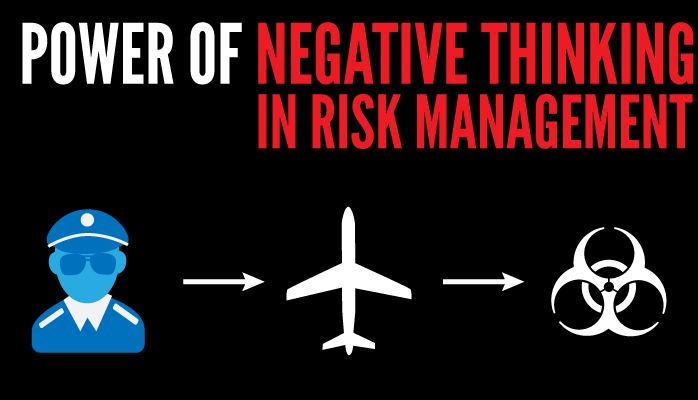 As the former Commander of the International Space Station, it is not surprising that in interviews, Chris Hadfield often stresses the importance of effective risk management. Whether for career or pleasure, every aviator experiences a considerable level of risk in their operational environment.
This is epitomized by the life of this former astronaut. Nothing but the thin walls of a pressurized enclosure, hurtling through space at unimaginable speeds, lay between his small team onboard the space station and the cold eternity of space.
In such circumstances, one small mistake could mean the difference between life and death. As leader, Hadfield was not only responsible for his own safety, but that of everyone on board. In many ways, safety managers and accountable executives have a similar role in their safety management systems – staff and front-line employee safety rests on manager's ability to practice:
Continuous improvement; and
Likewise, the success of the safety program also depends on front-line employees to:
Be aware;
Behave safely; and
View tasks through the lens of what is the most reasonable and safest route to complete the task.

What Is the Power of Negative Thinking
Hadfield had sage advice that all safety managers can use when running and promoting their SMS: "The power of negative thinking."
In an interview, to illustrate this idea, he used a playful example which involved a tiger. He explained that:
If the tiger suddenly appeared during the interview, he would be sure to enter into a fatal state of panic; but
If he expected the attack and had years to prepare for it, then he would come up with multiple plans to deal with the problem.
It's very useful to approach safety with the same kind of mindset. Very negative things are going to pop up in the operational environment all the time. Thinking negatively means:
Constantly being vigilant for what could go wrong; and
Expecting that bad things will happen.
Though this initially seems a little depressing, it's not.
Resource: 20 Indicators of Good Aviation Safety Culture
Why Negative Thinking Is Empowering
Hadfield describes negative thinking as empowering. In order to be mentally prepared, a successful safety manager explores and analyses all avenues of risk. Safe employees live in a moderately heightened sense of danger.
That way, if something does go wrong, the manager or employee:
Knows exactly what to do or is comfortable responding promptly as the situation demands;
Is not surprised; and
Is not "caught flat footed" or "frozen" by fear and uncertainty.
Oftentimes, people are taught that positive thinking is good for the mind, whereas negative thinking is to be avoided. However, in the case of risk management, Hadfield argues that envisioning things going well simply leaves aviators unprepared. In inherently risky situations like flight, he says it is paramount we imagine the worst-case scenario.
The most effective way to minimize risk is to adopt a mindset which is proactive. This is why negative thinking is empowering: it's proactive.
Why Negative Thinking Is a Proactive Mindset
Proactivity can reduce or eliminate certain risks entirely before they happen. It is easy for a pilot to become overwhelmed and disoriented in an unfamiliar and dangerous situation. Being as organized and practiced as possible allows pilots to focus their mental energies on reacting effectively to immediate circumstances.
Ultimately, negative thinking, is a:
Mindset of expectation;
State of preparedness;
Behaviors moderated by anticipation.
Is it a bit stressful? Yes. But negative thinking provides just enough stress to not be complacent but is far from so much stress that employees can't complete tasks. Furthermore, the idea of negative thinking is a useful promotional tool because it will catch your employees eye, and is an unexpected way of thinking about approaching tasks.

Special thanks to aviation safety student Deborah Edwards who wrote this article, and who recently won our Aviation Safety Scholarship