Good Aviation Safety Management Practices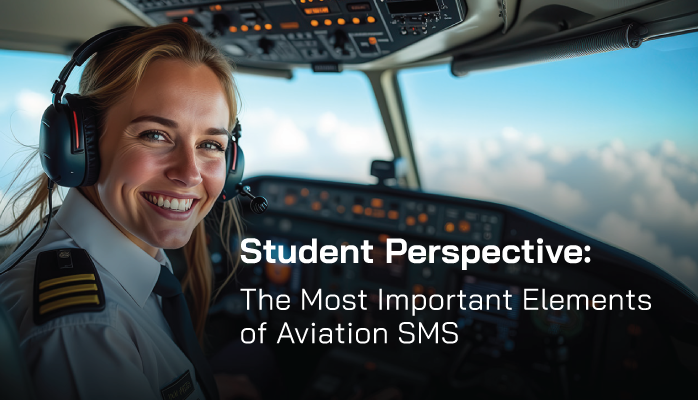 A Safety Management System (SMS) is a system that is composed of various policies, processes, procedures, and practices adopted and implemented to improve the overall safety of an organization.
Management is responsible for implementing, maintaining and making sure that SMS processes are carried out. I believe a good aviation safety management practice works hand-in-hand with the ethical standards of an organization.
Having good ethical standards helps promote unity among workers, helping them to focus on a common goal, improving communication and reducing ignorance at work place.
It has been statistically proven that most accidents or incident that occurred in an aviation industry was as a result of workers ignorance to rules, cutting corners, and goofing off.

Moving from Reactive to Proactive Risk Management
Safety management practices or SMS in an organization can exist in different forms, including reactive, proactive, and predictive.
A reactive SMS investigates an accident after it occurred. There is a saying that goes, "Prevention is better than a cure". Prevention is better than looking for the cause of the accident after it occurs.
This leads to SMS being proactive. Personnel identifying and reporting of hazards throughout the organization before it occurs. Being proactive will help develop the ability to be predictive, allowing an organization to continuously monitor and improve their safety system to identify future issues and problems.
For SMS to be successful in an organization, it should be integrated within the organization's overall business plans and operations. Implementing SMS as one of the primary business plans of an organization helps identify potential areas of risk and helps determine appropriate responses in each area. This also provides for better resource allocation that will result in increased efficiencies and reduced costs.
RELATED: From Reactive to Proactive Risk Management in Aviation SMS Programs
Developing a Safety Culture
As SMS is practiced in an organization a safety culture develops. As a good SMS enhances the safety culture of an aviation organization, a weak safety culture will make it difficult for SMS to achieve results. Reliable safety culture strengthens corporate culture in the organization and continuously strives to improve.
An organization with an effective SMS will have a top to down commitment from management and personal commitment of the employees to achieve safety goals.
A good SMS will help give a clear road-map of what the SMS is and what it is supposed to accomplish. It will also help develop diligence in safety programs.
Furthermore, a good SMS will not encourage a standalone department, where by employees work alone to determine risks. For SMS to improve the organization it must build on existing processes, integrate with other management systems by tailoring a flexible regulatory framework for the organization, and demonstrate good business practices.
RELATED: 5 Components of Safety Culture in Aviation SMS
Safety Management in Practice
In conclusion, there are components of a good safety management practice that will further the growth of SMS in an organization, which include:
effective and consistent reporting
continual monitoring
investigation of accidents and other events
sharing safety lessons learned and noting the best practices
effective implementation of standard operating procedures
provision of safety training to operational personnel
---
To hit the ground running with your SMS, check out these implementation plans to get you started.