Are Your Key Performance Indicators Out of Control?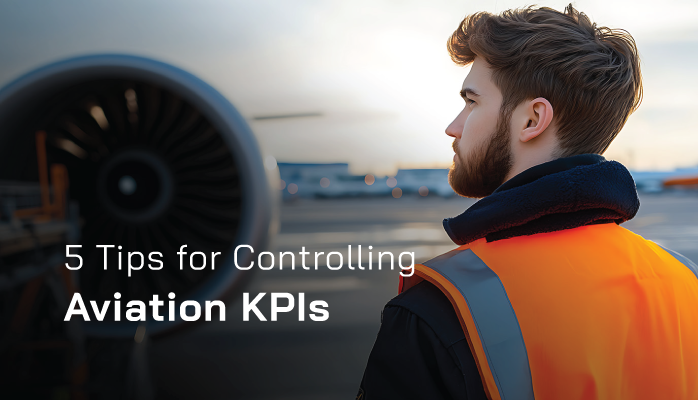 Most aviation safety managers never went to business school. Otherwise, there would be fewer problems and mistakes relating to key performance indicators (KPI) management.
After spending over a dozen years providing SMS implementation support to aviation service providers around the world, we have repeatedly seen similar mistakes that could be prevented had the safety managers had more training or information revolving around aviation key performance indicators.
Claiming ignorance about KPI management may work the first time the regulatory agency auditor visits. But the next time the auditor sees you don't understand KPIs, expect a finding.
KPIs are not rocket science. Review these simple rules to get your KPIs under control.
Related Articles on Key Performance Indicators (KPIs) in Aviation SMS
When More KPIs Equal Less Value
Six years ago I saw a safety manager select every classification parameter in his classification schemes as KPIs. The horror. I still shudder. The horror! Whatever you may do, keep your KPIs under control. Too many KPIs dilute the purpose of your KPIs.
When you have too many KPIs:
How can management determine which data elements are most important toward achieving organizational goals and objectives?
How can the accountable executive proudly show regulatory authorities how your SMS is monitoring safety performance when you are monitoring EVERYTHING?
How can operational department heads evaluate potential problem areas when KPIs are cluttered and not focused on what really matters to them?
How can a safety manager continue to keep their job when they don't understand KPIs?
Methods to Keep KPIs from Making You Look Bad
Some common strategies to control your KPIs include:
1. Limit Number of KPIs per Department
Each department should limit its KPIs from four to six. When employees are expected to meet too many goals, they will become weary and the most important KPIs will lose importance.
Safety managers should consult operational department heads as to what their pain points are. Don't necessarily focus only on safety goals and objectives. A well-performing collects mountains of valuable data that can help decision-making across the organization and not simply the safety department.
Related Articles on Selecting Aviation KPIs
2. Review KPIs with Key Managers before Finalizing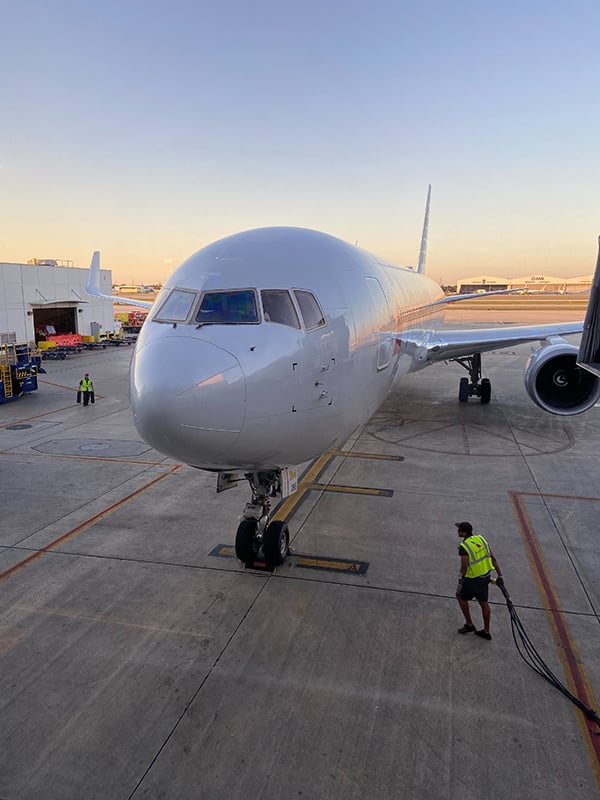 We've seen safety managers set the KPIs without including upper management. Safety managers won't get buy-in from upper management if they deny their participation in selecting KPIs.
You may have valid reasons for not consulting with operations managers when selecting KPIs for the SMS. These reasons may include:
Personality conflicts;
Manager resents aviation SMS (seen as busywork with no value to meeting organizational goals);
Manager is not accessible (always busy or conveniently dodging you);
Manager always saying he's too busy to discuss safety KPIs; or
Manager doesn't know what you are looking for.
Reviewing and selecting KPIs with upper management is a multipurpose opportunity to:
Get valuable information on strategic operations management;
Bond with the department head and show the value of SMS;
Turn department head into a safety champion; and
Show the department head that SMS can help him with making better business decisions.
Of course, if you are trying to convince a department head that you have lots of "good intel" to offer, and you show him your spreadsheet with 80 tabs, with each tab containing 60-90 columns, he will give you a kind smile and wish you "good day." Spreadsheets are not the proper technology to easily set and monitor KPIs.
Don't show the department head the spreadsheet and say, "I'm here to make your life better." Otherwise, next year, this manager will become inaccessible and always seem to be dodging you...and rightly so.
If you want to dazzle the operations manager with your brilliance and usefulness to "him/her," bring along a couple of samples of a trending chart to:
educate; and
show what is possible.
Managers understand trending charts. When you show department heads what is in it for you, they are more apt to listen and contribute. They will gradually, or sometimes very quickly, become safety champion that promotes the SMS to employees under their influence.
Related SMS Trend Analysis Articles
3. Communicate Operational KPIs with All Airline/Airport Staff
Upper management establishes the KPIs. The worker bees are those that work daily to achieve organizational goals. Ensure that all employees understand organizational KPIs. How will you do this? Educate them using the same safety promotion tools that are used in managing the aviation SMS, such as:
Safety newsletters (post goals and progress at regular intervals);
Safety surveys (educate about what is important to management);
Regular safety communication (email messages, read files); and
Safety banners or posters highlighting a particular KPI.
4. Update KPIs Displayed to All Staff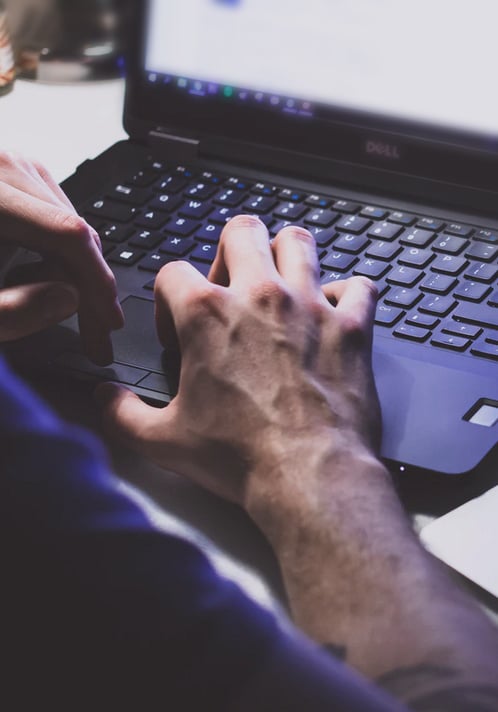 Not only should you communicate your safety KPIs to all employees, but you should also update these KPIs on a regular basis to keep the employees engaged and focused on meeting safety goals and objectives.
How are you updating KPIs today? I know many of you are updating your spreadsheets right before an auditor comes calling. Why else would operators with a "paper SMS" track KPIs? How do I know you have a "paper SMS" and are merely "checking the box?" Very easily.
If I can spot a paper SMS immediately, then so will the auditors. Don't worry. Having a paper SMS is not always a bad thing. Your paper SMS may be a short-term strategic business decision made by the accountable executive. If you have a paper SMS, chances are that employees don't know your safety goals and objectives.
I can take this one step further by assuming that when employees are not aware of organizational safety goals and objectives, the accountable executive is not visibly supporting the aviation SMS. And this is a big risk because the accountable executive is responsible for:
Ensuring the SMS is properly implemented;
Regularly reviewing SMS performance; and
Leading the team to address identified safety performance issues.
This leads me to say that even if your safety team is not communicating safety KPIs to line employees, the accountable executive needs this information to monitor SMS performance. How are you going to deliver your KPI statistics? In the spreadsheet that sits in:
Google Docs;
SharePoint; or
On your laptop?
If this sounds like you, then you may want to rethink your SMS data management strategy. Spreadsheets are terrible for monitoring KPIs with any degree of accuracy and timeliness.
Related Articles on Using Spreadsheets to Manage SMS Data
5. Collaborate with Other Safety Teams at Conferences
Talk to other safety managers about their experiences with KPIs. This will confirm whether a safety manager is on the right track for establishing and monitoring KPIs. Share your aviation safety KPIs, but make sure you keep the financial and strategic KPIs secured from your competitors.
Final Thoughts on Controlling KPIs
If you have too many KPIs, you may as well have no safety KPIs.
If you don't allow others to participate in the aviation safety KPI process, you should not expect much support from management or participation from employees.
Good luck controlling your KPIs. If you need help, we have tools to automate the burdensome KPI monitoring task. This drastically reduces risk to your SMS.
If you need some guidance regarding KPI management in real life, you may be interested in these short demo videos on Managing KPIs in the Risk Management Solution.
Last updated in June 2023.