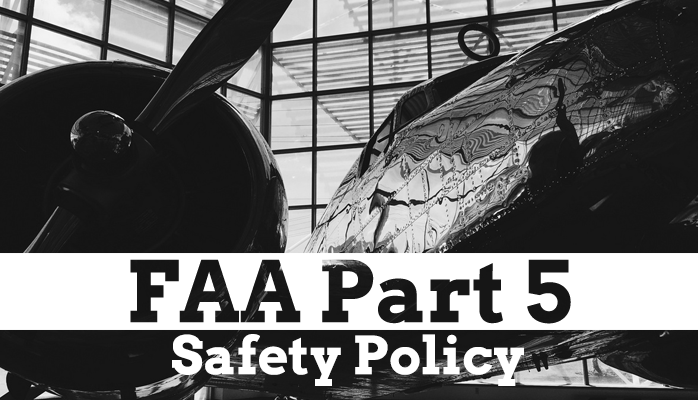 Five Parts of FAA Part 5 Safety Policy Documentation Compliance
FAA Part 5 compliance for Safety Policy is largely the concern of new aviation SMS programs.
Safety Policy requirements are mainly fulfilled in the first phase of aviation SMS implementation. Fortunately, the FAA's compliance guidelines on this SMS Pillar are very clear, and well outlined.