Spreadsheet-Based SMS or Software-Based SMS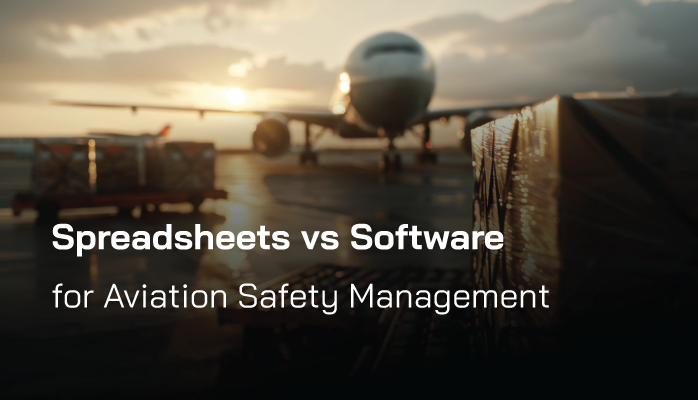 Running a spreadsheet-based SMS or upgrading to a software-based SMS is a decision that companies are increasingly having to make a choice upon. A majority of aviation safety management systems are spreadsheet-based. If you are a safety manager, your SMS is probably based on spreadsheets.
You can't deny the limitations of spreadsheets, however. Aviation safety management software offers efficiency and analysis ability that is orders of magnitudes above spreadsheets. Of course, acquiring SMS software can mean a dramatic shift in your organization:
Train employees on the SMS software
Spend initial cost of acquiring SMS software
Provide business case for maintaining SMS software
With integrated SMS software and SMS point solutions, spreadsheets are falling further and further behind the sophisticated functionality of such software in terms of:
Automation;
Metadata capture; and
Complex data analysis.
What does this mean for you, the safety manager, working on Excel spreadsheets? Your job is more labor-intensive and your ability to manage is less comprehensive. To be clear, this isn't simply a way of self-promotion our integrated SMS software, because even point solutions offer a major advantage over spreadsheets.
Let's explore this in a bit more detail and compare spreadsheets vs software for aviation safety management.
SMS Performance Monitoring with Spreadsheets vs Software
How much time do you spend trying to monitor the performance of your SMS? Ideally, you spend a lot of time doing this, especially as you move through Phase 3 of SMS implementation. Safety monitoring includes:
Gathering safety data;
Documenting safety factors;
Formatting data into meaningful, relevant sections;
Creating charts, graphs, and performance metrics; and
Understanding the context of data.
Performing all of these tasks with spreadsheets will be impossible becauase:
You won't have the time to perform all of these actions in full; and/or
You won't have the technical capability to do it.
Because of this, many aviation safety programs:
Have simplistic performance monitoring metrics; or
Monitor limited safety data streams.
Furthermore, point solutions and aviation safety software offer additional benefit for safety performance by:
Offering automated data gathering and data monitoring;
Saving you a significant amount of time in performance monitoring, generating reports, etc.; and
Evaluating the context of data, such as establishing meaningful trends.
Related Aviation SMS Software Articles
Safety Metadata Gathering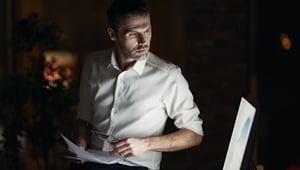 Metadata provides extremely valuable context to your safety data. Having detailed meta-data is a great way to significantly increase your ability for:
Performance monitoring;
Trend analysis; and
Data mining.
In spreadsheet-based safety programs, capturing metadata is extremely limited, and what metadata is gathered is tedious to document. Metadata is where aviation SMS software and point solutions really shine as all important metadata is automatically captured.
Metadata includes information like:
Timestamps;
Details about who performed certain actions;
Classifications systems and tags; and
IDs and other identifiers.
There are many more types of metadata, but these are just some examples that provide you an idea of the kinds of things that are difficult or impossible to capture with manual, spreadsheet-based SMS.
Complex Data Analysis
Being able to perform complex data analysis is one of the other significant benefits of SMS software. With software, you harness the power of:
Software algorithms;
Computer computational ability; and
Built-in types of analysis (i.e., you don't need to create your own metrics, they are provided by software).
Complex data analysis is simply not feasible with spreadsheets for several logical reasons:
Spreadsheets don't have the kind of sophistication needed (unless you are an Excel developer)
You would need detailed metadata for complex analysis; and
You would need the resources/manpower and know-how to actually perform complex analysis.
Point solutions and SMS software automate this process via:
Automated data gathering;
Automated metadata gather;
Built in data analysis tools/algorithms; and
Automated performance metric calculation.
Where SMS software really shines in larger organizations with many complex moving parts that can only be reasonably analyzed with the assistance of software.
Integrated Safety Management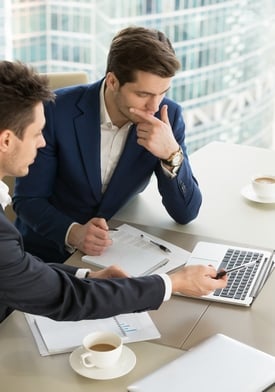 Something you gain when you adopt aviation SMS software over spreadsheets and even point solutions is an integrated SMS. An integrated SMS means that different parts of your safety management system are tied together in meaningful ways, such as:
With spreadsheets, you are essentially limited to having a spreadsheet perform only one meaningful task. Secondly, there may be duplicates of each spreadsheet, they may be dated, etc.
Trying to manage the many moving parts of an SMS in spreadsheets requires an unrealistic amount of effort in such systems. This is why spreadsheet-based safety programs usually only have a handful of spreadsheets to document core operations.
Final Thought on Software-Based vs Spreadsheet-Based SMS
In summary, you gain substantial benefits by using aviation safety management software over spreadsheet-based SMS. These main benefits are:
Significantly improved performance monitoring;
Significantly improved metadata capturing;
Far superior data analysis capability;
Much more efficient time/resource management; and
Integrated safety program.
Last updated May 2023.