How Do You Set Key Performance Indicators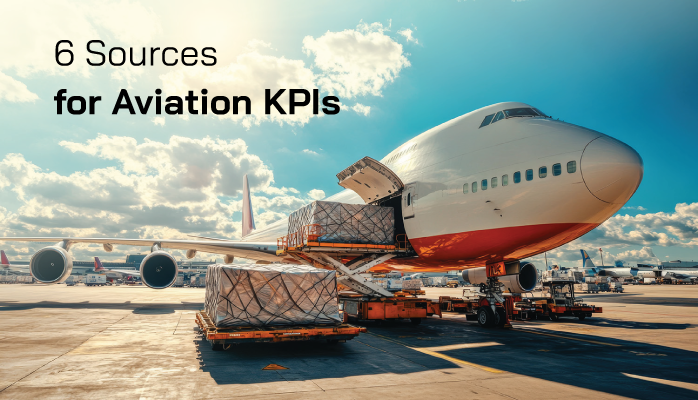 Most safety managers consider aligning their operation's key performance indicators with organizational objectives, such as
"Lost Time Injuries,"
"Employee Turnover," and
"Seats Sold."
These KPIs are commonly
operational,
safety-related or
financial.
There are certainly several other categories of potential KPIs to consider. Modern aviation safety management systems (SMS) software programs can easily establish and monitor your airline or airport's key performance indicators.
In this post, we outline six other source categories for your KPIs. Your aviation SMS probably already tracks these items. Modern, web-based aviation SMS software tools allow easy monitoring of these KPIs.
Related Aviation SMS KPI Monitoring Articles
Data Sources for Aviation Key Performance Indicators
Quality data sources depend on the sophistication and completeness of your aviation safety management system software. Many today have multiple classification categories to classify issues in their aviation SMS software programs. Your airline or airport's SMS software should have the ability to easily select which classification parameters you want as your KPIs.
Some common classification categories include:
1. Human Factors as KPIs
Examples:
Judgment and Decision Making
Perception Errors
Inadequate Supervision
2. Root Causes as KPIs
Examples:
Misunderstood Verbal Communication;
Procedures Followed Incorrectly;
Decided Not To Train
3. Hazard from Hazard Register
Examples:
Fatigue
Birds
Construction Equipment
4. Aircraft or Vehicle Parts
Examples:
Transfer pumps
Cargo door latch
Hydraulic system
5. Locations in Combination with Other Classifications
Examples:
North America
Middle East
South America
6. Types of Issue
Examples:
Flight Operations
Unsafe Runway Conditions
Ground Operations
---
Summing Up KPI Category Sources
Each aviation SMS software program has its own strengths and weaknesses. If you don't currently use an aviation SMS software database, choose one that has the ability to include multiple data sources for KPIs. We can help.
How are you tracking your KPIs? Here are some very useful videos to see an example of how you can do this.
Last updated in October 2023.