Using Safety Key Performance Indicators in Your Aviation SMS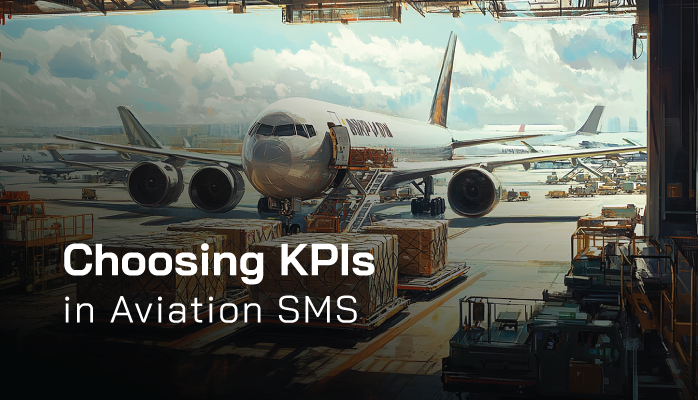 Most aviation safety professionals today are managing their aviation safety management systems (SMS) using automated tools. These full-featured SMS database tools allow safety managers to easily classify issues according to many criteria.
Safety managers benefit from using SMS databases because they can more easily analyze trends to bring pressing concerns to management.
An SMS database also allows other department heads to analyze data and discover trends to focus on. These are excellent opportunities to actively involve managers in the SMS, thus reducing resistance to the SMS from managerial staff and adding value to this manager's decision-making processes.
Key performance indicators (KPIs) allow upper management to measure progress on important operational elements. Without properly chosen key performance indicators, management would be buried in a mountain of data.
Related Articles on Aviation KPIs
Safety performance indicators (SPIs) are the same as KPIs. Professional risk managers in other disciplines prefer the term KPIs. How you choose KPIs for your operations is dependent on several variables, including:
Type of classification system;
Seasonal effects;
Technological ability to view data trends;
Organizational pain points.
Below are some examples of how many aviation safety professionals choose to manage KPIs. Below are free download resources that may help your SMS.
Selecting Effective KPIs for Your Aviation SMS
SMS auditors will certainly visit your operation and ask how you choose your KPIs. KPIs for aviation SMS require careful consideration and should be managed as a team. Best practices to choose KPIs for compliant ICAO SMS typically include these considerations:
1. Type of Classification System to Group KPIs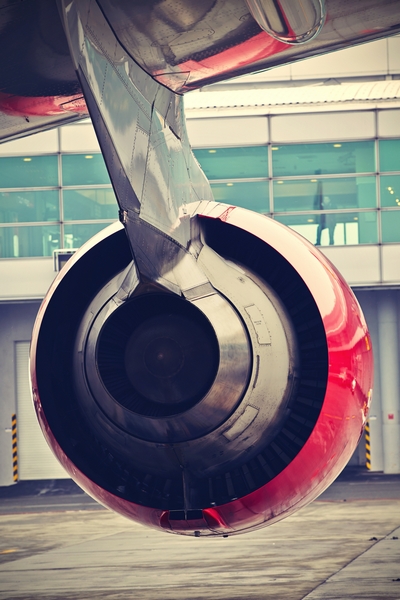 Types of issues (safety, security, quality, compliance, environmental);
Root Causes;
Locations (geographical or functional, such as flight ops, ground handling);
Hazard Register;
Policies or Procedures; or
Aircraft parts (or ground vehicle parts).
2. Seasonal Effects for Choosing KPIs
Time of Year (hurricane season, winter, etc);
Tourist season;
Football season (heavy traffic in many areas, or increased violence);
Fishing season (increased specialized luggage & coolers);
Religious pilgrimages;
3. Current Operational Pain Points
Employee injuries;
Fatigue;
SMS Compliance (audit findings);
Customer Injuries;
Damage to Equipment;
On-time departure; or
Customer complaints.
Related KPIs in Aviation SMS Articles
Points to Remember about KPIs
KPIs can change! Don't expect to set KPIs and walk away from this task. Our seasonal operating environments and civil aviation regulatory environment change. You will need a simple way to change your KPIs as time progresses.
KPIs must be continuously monitored. Don't create them and forget them. Keep an eye on them because KPIs are the important elements in your safety program that drive continuous improvement of the SMS.
Aviation SMS KPIs must be easily accessible by ALL managers. Properly managed KPIs offer valuable insight into the health of your aviation SMS and organizational progress. When managers have access to monitor KPIs in real-time in aviation SMS, they become more involved. Collected information helps operational managers change processes or seek opportunities to improve operations.
SMS data is very valuable to aviation service providers. Keeping SMS KPIs under wraps, only to bring them out during safety meetings, is an example of not taking full advantage of SMS data and KPIs. Furthermore, KPI data, when it helps operational department heads, is an excellent way to reduce resistance to change brought on by the SMS implementation. When operational department heads see "direct and actionable" value from the SMS, the managers want to participate more fully in the SMS and become safety champions.
Did I just say that KPIs can help your safety culture? I did. I hope you were paying attention.
Use KPIs in setting aviation SMS and organizational goals and objectives! If you cannot measure it, how can you fix it?
Using SMS Database to Manage KPIs
I have never seen a sustainable process to successfully document, monitor, and track KPIs without the use of a database. There are simply too many moving parts and related data stores.
Unless you have a centralized SMS database, your hazard analysis data may not reside in the same system as your hazard reporting and auditing databases. All three data stores hold valuable data to detect trends that are most likely associated with your KPIs.
Related Aviation SMS Database Articles
Why an SMS Database to Manage KPIs?
I mentioned above that other operational department heads realize decision-making value from KPIs. When department heads can actively monitor the safety in their operational areas, they become more invested in the SMS.
Still not convinced?
Your accountable executive is responsible for making sure the SMS is properly implemented and performing across the organization. How does the accountable executive monitor problem areas? I have seen accountable executives frustrated when they are unable to see inside the "safety department." Their SMS is held hostage by underperforming safety managers. These accountable executives feel powerless to "drive the ship" when they don't have access to important organizational data.
These same accountable executives must beg for data, and then wait. When the data is not what they expected, they ask for more reports... and wait some more. More than once, accountable executives tell me they want to participate more in the SMS and make better decisions based on available data. Without an SMS database, data availability is extremely limited and reliant upon others. The SMS database affords transparency into the SMS and holds the safety department accountable.
Accountable executives must also regularly review organizational safety performance. This is their responsibility. Whenever shortcomings are detected, they are responsible for directing actions necessary to fix the problem. The accountable executive benefits most from the SMS database to set and monitor KPIs.
Unless you have a sustainable process to monitor your KPIs, you will not likely detect developing trends before they have run their course. Your accountable executive and other managers will not be able to fully and actively benefit from these most important organizational data points.
We can help you with a best-in-class SMS database.
Watch Demo Videos First - See KPI Videos
Last updated March 2023.