Safety Managers Suffer Common Problem Selecting Valuable KPIs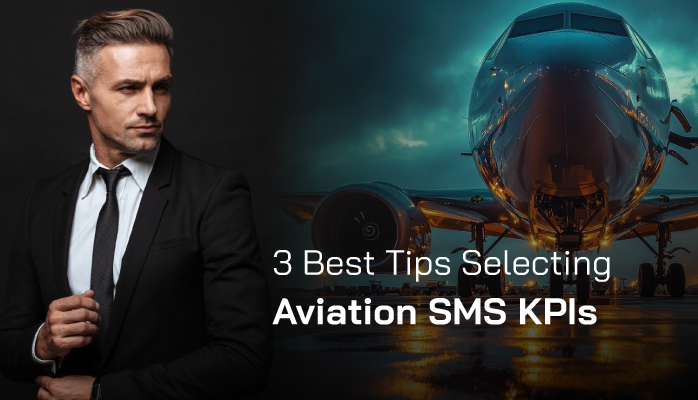 A Key Performance Indicator (KPI) measures how effectively aviation service providers are achieving key business or safety objectives. Civil aviation authorities also use KPIs to evaluate their success at reaching safety targets.
When focusing on safety, there is a tendency of some safety professionals to use the term "safety performance indicator" (SPI) to differentiate pure business metrics from safety metrics. Rest assured, SPIs are subsets of KPIs.
Related Articles on Aviation SMS KPIs
We prefer the use of KPIs because managers understand the acronym KPI. When you are relaying important topics to a particular audience, you should use terms that are familiar to the audience.
KPI = SPI
Aviation safety managers commonly scratch their heads when creating their list of aviation KPIs. Safety managers know that their list will be reviewed by:
management,
auditors, and
their peers.
Apprehension may set in and safety managers believe that if they choose the wrong KPIs they won't look:
Professional;
Knowledgeable;
In sync with management's goals and objectives, or short
Like they know what they are doing.
This heightened sense of apprehension may cause the "paralysis by analysis" effect.
Best Reason to Choose KPIs for Aviation SMS
What is the best reason for a safety manager to select KPIs for aviation safety management systems (SMS)?
The best reason I can think of for selecting the correct KPIs is to assist the accountable executive to satisfy his responsibility to monitor the performance of the SMS. For your SMS, the accountable executive is responsible to:
Ensure the SMS is properly implemented and performing in all areas of the organization;
Regularly review organizational safety performance and direct actions necessary to address substandard safety performance.
Related KPIs in Aviation SMS Articles
Setting or reviewing safety key performance indicators (SPIs) for aviation SMS should never be among your dreaded moments while serving as a safety manager.
KPIs and SPIs are critical to the success of your aviation SMS when you are in Phase 4 of your ICAO SMS implementation.
Here are three tips that should be reviewed to save you time and energy.
Setting or Reviewing Key Performance Indicators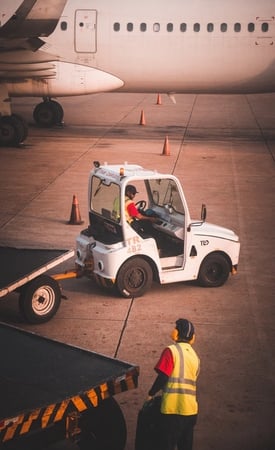 Great KPIs seldom fall from the sky. Research is required.
Three quick tips for selecting valuable KPIs include:
1. Review KPI lists of your civil aviation authority
This is the lowest hanging-fruit.
Knowing which elements your civil aviation authority focuses on saves considerable energy. Managers and auditors will seldom challenge KPIs that your company shares in common with your civil aviation regulator. This is an easy win.
Civil aviation regulatory auditors love it when their KPIs align with their goals.
2. Ask Dept heads for their goals
Every aviation service provider has different goals and objectives. One may focus on increased revenue, while another may find that reducing employee turnover is their main objective. By asking department heads for their goals, you are essentially getting the department heads to participate in the KPI review process.
Since you are setting KPIs for your SMS, ask for safety-related goals, but not in a straightforward manner. Don't be too obvious when you are asking department heads what their "safety goals" are. You have an excellent opportunity to reduce resistance to the SMS when you "bond" with a department head and he is telling you what their pain points are.
Why should you get a Dept Head's business-related KPIs? This allows safety managers to:
understand corporate business objectives;
focus on the business side of the SMS to turn your SMS into a profit driver; and
uncover creative ways to use the SMS to help department heads in their decision-making processes.
Any of these points are win-win situations.
Don't forget the accountable executive! We are lumping the accountable executive in this group of managers. Use the same approach. Learn from these experienced managers. This is your chance to show you are a team player and the SMS is in their best interest.
This information-sharing session may be one of your "annual" opportunities to reduce resistance to aviation SMS. Make the most of it.
What are we doing? We are simply multitasking as we collect key business intelligence. This tactic allows safety managers to share ownership of the SMS with other departments. When managers see the value and assume partial ownership, you are cultivating a crop of in-house safety champions to support your cause.
Give this some serious thought. Whenever you can accomplish two objectives with one thrust (meeting), you win, the SMS wins and the accountable executive wins. As you collect KPI information, use this opportunity to grow your "safety manager power."
Related Articles on Aviation Safety Managers
3. Don't over-think key performance indicators
Every aviation service provider should review their KPIs at least once per year. We recommend that safety managers review their safety KPIs at least once per quarter to ensure that their goals are being met.
We don't discuss setting your goals and objectives in this post. The key point here is to remember: Key performance indicators change with time. Don't believe your list of KPIs will survive forever. Operating environments change. Consequently, management's goals also change. And so should your KPIs.
Departing Thoughts on Setting KPIs
Safety KPIs are an easy target for auditors to hone in on. The lack of meaningful KPIs demonstrates an obvious disregard for safety assurance activities, which are required in modern aviation safety management systems.
Here is a pretty good reference: Resource Guide to Airport Performance Indicators Although written for airports, it has some great ideas for airlines.
Final tip? When you attend an aviation SMS training course, ask your instructor which KPIs are worth targeting. Aviation SMS instructors visit scores of like-minded aviation companies. Don't miss out on an opportunity to tap into their knowledge and experience.
Last updated April 2023.