Executives Are Most Practical but Have Different Visions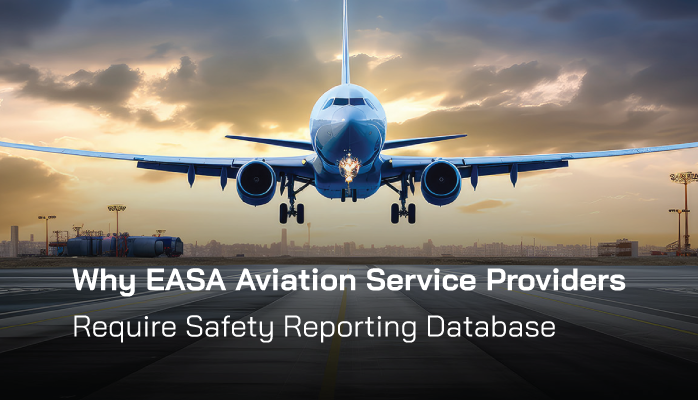 Aviation safety managers understand what is required when it comes to managing their aviation safety management systems (SMS). They have read considerable aviation SMS documentation, such as
Many upper-level managers and accountable executives believe that sophisticated aviation SMS software is not required for their operations. For example, I had a recent conversation with the CEO of a non-complex operation that operated in both the United States and Europe. When I discussed some basic features of the SMS Pro database, he claimed that their current SMS already handles safety reporting and risk management processes, albeit their processes are manual.
Accountable executives and upper-level managers may be correct in assuming their company does not need an aviation SMS database. But how do you really know?
Here is a quick way to determine whether you need to either create or purchase aviation SMS software to help your company manage ICAO's SMS requirements.
Related Aviation SMS Database Articles
EASA Requirements Demand a Safety Reporting Database
If you are operating in Europe, you will fall under EASA jurisdiction. Most aviation service providers participate in EASA's Mandatory Occurrence Reporting program. It is not my intention to debate whether you must participate. You probably already know this information.
Operators required to participate in the mandatory occurrence reporting must submit reported safety issues within three days to EASA.
The format must be compatible with ECCAIRS (European Coordination Center for Aircraft Reporting Systems). ECCAIRS demands a single file in an E5X format, which is a glorified XML file that is nicely zipped up. The XML file must be validated XML and follow ECCAIRS' pre-defined schema, which occasionally changes.
In addition to being compatible with ECCAIRS, the reported data must be compatible with the ADREP taxonomy (International Civil Aviation Organisation (ICAO) taxonomy, also used for ECCAIRS software).
E5X formatted file submissions are time-sensitive:
Three days after the event occurs or is detected;
Again, 30 days later with a status update; and
Once more 90 days out with a final update.
If you participate in this EASA safety reporting program, you must have an aviation safety database to store reported safety issues. End of story.
You don't have to read more unless you want to learn more. You may learn something worth keeping, so I urge you to continue.
For those who need proof, read Regulation No 376/214, Article 6, section 5:
"Organisations shall store occurrence reports drawn up on the basis of details of occurrences collected in accordance with Articles 4 and 5 in one or more databases."
As you see, EASA regulations explicitly call for a database to maintain records of reported safety issues.
Related Aviation SMS Database Articles
Spreadsheets Are Not Databases
A database is not an MS Excel spreadsheet. To comply with EASA database requirements, you will need at a minimum some home-grown MS Access database to store records of safety reports. Besides issue occurrence data, this aviation safety database will also need to store:
Whether required E5X submissions where sent;
When required E5X submissions were sent; and maybe
Who submitted the E5X file.
Considerable programming will be necessary to ensure the aviation safety team does not overlook the submission of the E5X formatted files. Email notifications work best, as well as visual alerts in a software program that helps ensure your company is complying with EASA regulations.
We have seen the E5X format change twice in the past three years. Consequently, your IT team or database provider must remain vigilant for E5X schema changes.
Examples of Mandatory Safety Reports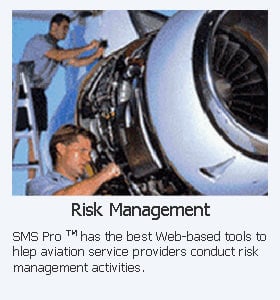 If you are not participating actively in your company's aviation SMS documentation, you may be wondering,
"What types of issues fall under this EASA requirement?"
"What sort of data (or types of safety occurrences) must be stored in the database?"
Here are a few examples:
Aircraft Operators Examples of Required Issue Reporting
Collision-related events;
Take-off and landing related events;
Fuel-related occurrences;
Occurrences related to injuries or emergencies;
Flight crew related occurrences; and
Security-related events.
Aviation Maintenance Examples of Required Issue Reporting
Structural defects;
Systems malfunctions;
Maintenance and repair problems (this could mean almost anything);
Power unit problems; and
Issues relating to propellers and rotors.
Aerodrome and Ground Service Handling Examples of Required Issue Reporting
Issues related to aerodrome/airport activities and facilities (this could mean almost anything, including non-routine maintenance);
Issues related to passenger handling;
Baggage, mail and cargo related events; and
Aircraft ground-handling events.
Reporting Forms for Mandatory & Voluntary Occurrence Reporting
An aviation safety database stores safety-related data to comply with SMS documentation requirements. The SMS database is only part of the technological equation for your mandatory and voluntary safety reporting system.
Let's do a quick review of the required elements of a modern aviation SMS safety reporting system:
Internet connection;
Database server;
Web server;
Email server (to send notifications of received safety reports);
Safety reporting forms; and
Browser or mobile app used by the client (iPhone, iPad, Tablet, Desktop, Laptop).
In order to populate the database, an operator has three choices:
Manually typing the form from a paper-based reporting form;
Copy/paste from email or third-party point solution; or
Automatically populate the safety reporting database.
Obviously, automation is the least expensive and reliable method of populating safety reporting databases. Yet this may not always be the least expensive option. This will depend on:
Safety reporting culture;
Size of company (if more than 6 reports per month); and
Tolerance of risk for improperly managed SMS data.
Very small companies may want to copy and paste occurrence data by hand when they have no SMS budget. Yet this is sloppy and not a very professional approach when you consider the labor involved and the risk to the certificate.
In order to automate the process, the safety reporting system needs Web forms that can be accessed by employees, vendors, and other stakeholders. These users are interacting with the SMS through these web forms, such as filling in the necessary information to alert management of:
Identified hazards;
Accidents;
Incidents; and
Close calls.
Related Aviation Safety Reporting Forms Articles
Web-Based Reporting Forms Feed SMS Database
Chances are that you already have a safety reporting system. Safety reporting can be done in many ways, and some techniques are not very effective or conducive to developing a healthy safety reporting culture. Today, operators collect safety reports from:
Web-based forms;
Email;
Paper-based forms submitted to a central location; or
MS Word templates that are filled out and mailed to your safety manager.
Web-based hazard reporting forms are the best option. The questions I have is:
Do your safety reporting forms collect all the required data? and
Does your safety reporting system ensure all mandatory fields are filled out?
To answer this question, you should review Annex 1 of European Regulation #376/2014 relating to the reporting, analysis, and follow-up of occurrences in civil aviation. You will realize that EASA has not made the task very easy for smaller operators.
Considerations Acquiring Aviation SMS Database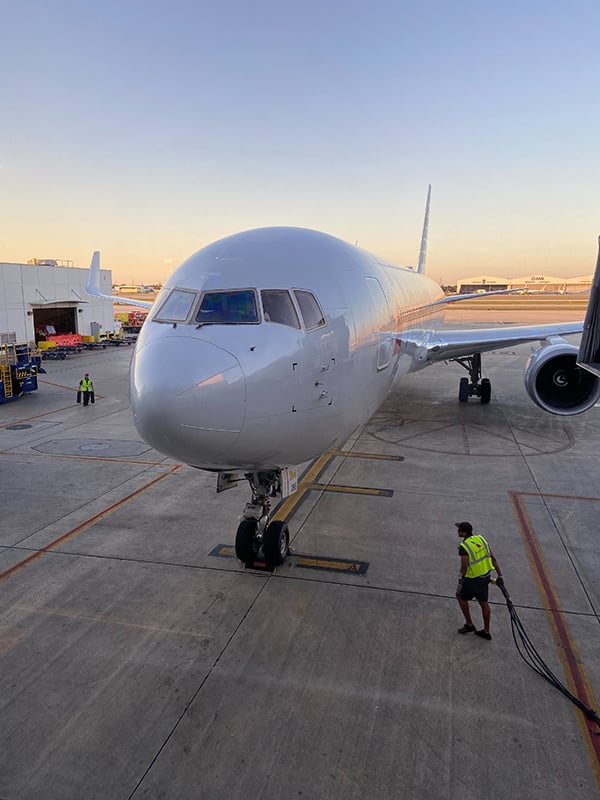 It is not a trivial matter to add an aviation safety database to an organization's group of existing IT systems. The accountable executive and upper managers must consider:
Systems costs;
Training costs;
Ongoing support and maintenance costs; and
Duplication of functionality present in existing systems.
Aviation SMS software costs may appear relatively inexpensive compared to other operational costs, like:
Payroll;
Fuel;
Equipment; and
Facilities.
Regardless of the small investment, managers have a duty to stakeholders to ensure that risks are managed effectively and money is spent wisely.
Accountable executives also have the universal responsibility for ensuring the SMS is properly implemented and functioning in all areas of the organization. The safety reporting system is a key component of every aviation SMS. When safety reporting processes hinder the submission and processing of safety reports, this shortcoming leads to substandard safety performance.
The safety reporting system is instrumental in developing healthy safety reporting cultures. SMS software chosen by the company must be user-friendly and promoted, otherwise, the investment will not provide the desired return on investment. A user-friendly SMS safety reporting system makes sense. After all, who wants to wait for slow-performing safety systems? And being an impatient sort, I don't like safety reporting forms that are too long and hard to read.
The second point is that the safety reporting system must be promoted. You can have the best SMS database software on the market, but when employees don't know about the system, or they don't trust management's actions when employees submit safety reports, the SMS software will not help the organization achieve its SMS goals. Safety promotion efforts will advertise both:
Safety reporting system; and
Non-punitive reporting policy affording employees protections when reporting safety concerns;
Related Aviation SMS Software Articles
How Much Safety Can You Afford?
An SMS's risk management processes will work for every operator, but the proper tools are necessary to benefit from properly implemented aviation SMS. A common argument we hear from smaller operators is that $300 is too much money to spend each month on a safety reporting system. You are probably correct. This would be a correct assumption if you were only getting a safety reporting system.
When aviation service providers look for an SMS solution, they are looking at a high level. They neglect to dissect an SMS database solution. Therefore, they don't accurately see the value proposition for what is actually offered with the SMS database. For example, a low-cost commercial SMS database for a small company with fewer than 20 employees costs $300 USD.
What is provided?
How much are these elements worth to your company when you consider these line items separately?
Technical Offering for Commercial SMS Database
Storage for SMS data;
Backups of SMS data stored at two distinct geographic locations;
Internet bandwidth for all users to submit and access SMS data 24/7 and 365 days;
Web server;
Email server;
Database server;
Staff to manage servers' security and updates
Functional Offering for Commercial SMS Database
Safety reporting system;
Public safety reporting system (for vendors, contractors, tenants, flight school students, customers);
Email reporting system;
Real-time SMS performance monitoring dashboards for accountable executive and upper management;
Risk management system (manage reported safety issues and audit findings);
Hazard register to manage hazard, risk, and risk controls' documentation;
Automated KPI monitoring, trend analysis, and alerts;
SMS training management system;
Version-controlled document management system;
Emergency response planning and documentation system;
Integrated safety goals and objectives tracking system;
Full-featured auditing system;
Integrated vendor management system;
Meeting management system;
Lessons learned library;
Safety survey management system; and
Integrations with third parties (ECCAIRS, FAA ASIAS, ASRS, etc.).
Let's take two simple examples to justify the costs for a:
small operator of 20 employees spending $300 monthly to use a full-featured SMS database; and
mid-size operator with 300 employees spending $1,800 monthly.
For the smaller operators, are the technical offerings listed above worth $100 per month? I know this sounds like a ridiculously low figure. For $100 per month, no company can stand up the required hardware, software, and staff listed in the technical offerings.
Related Aviation SMS Software Articles
How Much Is Safety Reporting System Worth?
Our next step in the cost-benefit analysis is to consider whether the functional systems provided in the functional offering list are worth $200 per month as a group. How much is each of these systems worth? You may find that one of these systems will save you more than $200 per month, such as the risk management system.
Safety reporting system;
Risk management system (workflows, investigations, automated email reminders of overdue tasks, etc.);
SMS performance monitoring dashboard reports;
Auditing system;
Version controlled documentation management; and
SMS training management.
For this part of the exercise, let's account for the remaining $200 monthly value. I only listed six systems from above to highlight a point. Do you think each of those systems above is worth $35 per month? When you perform a cost-benefit analysis of a commercially available SMS database, you are acquiring considerable functionality for a very reasonable price.
I don't think anyone would argue that $35 monthly for each of the selected six systems is too much money. And we have not included the myriad of other systems available that would drive the costs even lower.
When any manager says that $300 is too much money, this is a clear indication that they don't fully understand the value proposition. Otherwise, they would say, "Wow! That is an incredible deal!" For ten dollars per day, smaller aviation service providers have access to very robust SMS data management tools.
What Is Safety Reporting System Value to Mid-Sized Operators?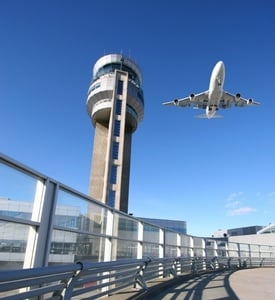 For the sake of quickly getting to the point of our next cost-benefit analysis, let's say an operator with up to 300 employees is expecting to pay $1,800 per month for a complete SMS database solution. To keep our calculations simple, we'll say that the technical offering is still valued at $100. This gives us a balance of $1,700 to justify, which we'll address shortly.
I'm an SMS database architect. I manage Web, database, and email servers for hundreds of clients' SMS databases. $100 monthly for all of these servers, plus the staff to manage the servers is a ridiculously low price.
Next we'll list the short list of systems that were included in the smaller operator's cost-benefit analysis. But in this case, we'll add the
Hazard Register, as this is a very labor-intensive documentation task in any fully implemented SMS;
Vendor management (to track vendors' safety performance and audit vendors);
Emergency response planning management; and
Automated KPI monitoring, trend analysis, and alerts.
These four systems above will be added to our earlier six systems used for the smaller operator:
Safety reporting system;
Risk management system (workflows, investigations, automated email reminders of overdue tasks, etc.);
SMS performance monitoring dashboard reports;
Auditing system;
Version controlled documentation management; and
SMS training management.
We now have ten systems in this SMS database solution. There are actually more that come with SMS Pro, but we do not want to overwhelm managers in the cost-benefit analysis. Let's keep it simple. Ten systems for $1,700 per month equals $170 per month.
To get a more accurate result in your cost-benefit analysis, consider adding or removing systems to meet your specific needs. You can see a list of the modules and systems in SMS Pro's Safety-Quality Assurance Solution.
Final Thoughts on Aviation Safety Reporting Database
If you are operating in the European Union and have to participate in the mandatory occurrence reporting program, you will need an aviation safety database. You may be able to generate the E5X file by hand, but this requires considerable work and is prone to errors.
In addition, you should be considering a Web-based safety reporting form with all the required data elements to assist in EASA-compliant occurrence reporting.
Finally, manually managing EASA's requirements for submitting E5X reports per schedule is simply a recipe for disaster. It is not a sustainable process when done manually.
Safety Reporting System for EASA ECCAIRS
Do you need a system to manage EASA SMS requirements? If so, a system designed specifically to address EASA SMS requirements will be easier to purchase than to create yourself.
We are ready to help. Below are some short demo videos to help you determine whether we are a good fit for you.
Live SMS Pro Demo
Have questions? Ready to acquire an aviation safety reporting system?
Want to see SMS Pro live? Sign up for a live demo.
Last updated October 2023.