Aviation Safety Database Saves Considerable Resources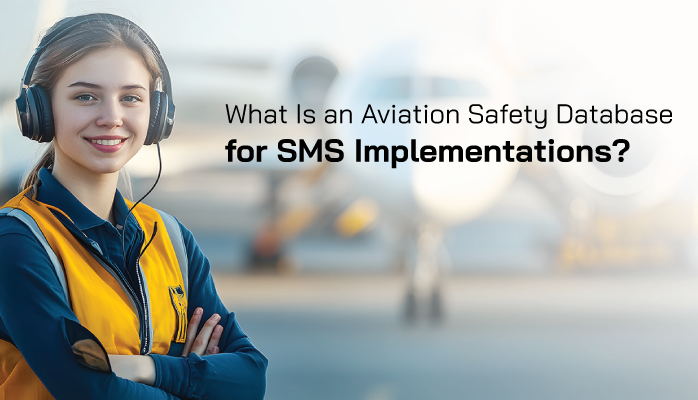 An aviation safety database is not simply an improvement over spreadsheets. The database completely overhauls the way you interact with safety information in an aviation safety management system (SMS). An SMS database is a proper technology to manage an aviation SMS for operators with:
more than 50 employees; or
high employee turnover; or
VIP operations that must have the highest level of safety.
While safety databases have a price tag associated with them, the fact is that they save companies many valuable resources in both the short term and long term. These resources include:
Safety management teams' time;
Quality assurance team (auditing) time and energy;
Safety management's energy spent monitoring, updating, and trying to relate multiple spreadsheets;
Company money spent on manual updating spreadsheets; and
Exposure to data mistakes, faulty decision-making due to incorrect data, or total loss of company safety data.
Related Aviation SMS Database Articles
Data management in an aviation SMS is a critical decision point early in the SMS implementation process. How the SMS stores and retrieves data is not a trivial process that easily changed. Data management decisions made early will shape SMS performance and SMS' adaptability for years to come. Do not take this lightly, as many operators have already made mistakes that you can avoid.
Once you choose a particular SMS data management strategy, senior management will not be keen to switch horses in mid-stream and switch to a different data management strategy. For example, some SMS databases do not have the capabilities to store all SMS data but are single-purpose point solutions. These point solutions scratch a particular itch, such as:
confidential safety reporting;
risk management activities and accident investigations;
SMS training management; and
auditing systems.
Point solutions may already exist in your organization but are acquired to address another business need that may be unrelated to the SMS documentation requirements.
Not All Operators Need an SMS Database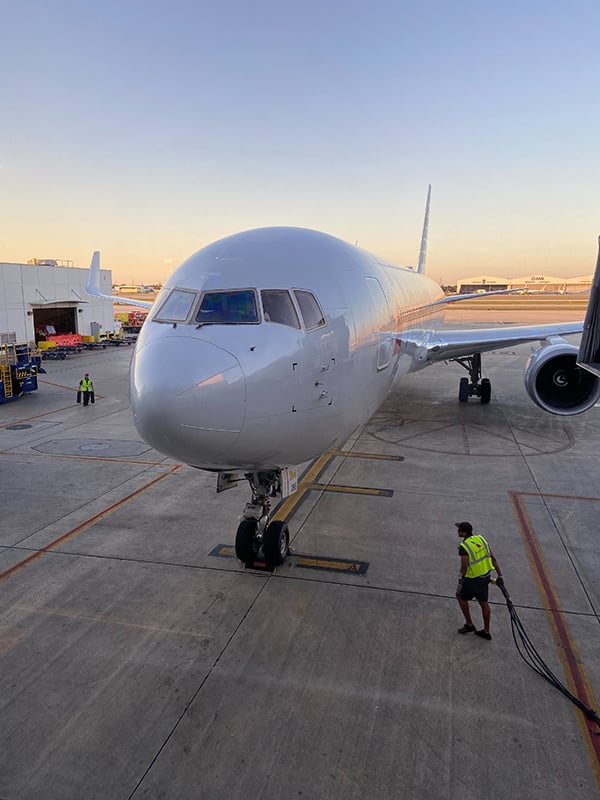 As you consider your SMS data management strategy, you will need to include the accountable executive in the decision-making process. Management's organizational goals and objectives must align with the SMS' goals and objectives. Not every accountable executive is interested in performant, bonafide SMS implementation. Many may be interested in:
short-term "paper-SMS" to satisfy a short-term project requiring an SMS, such as an aviation SMS required by a client's contractual terms;
checking the box and fixing audit findings as regulatory agencies force the organization to react; or
paper SMS for enhanced marketability of the company's services.
In short, not every SMS implementation requires an SMS database. Before you consider the SMS database, safety managers are urged to review organizational goals. More than a few safety managers have become disillusioned with their SMS implementation after discovering that the accountable executive wants a "show-piece," and not a fully functioning SMS. In these cases, a spreadsheet SMS may suffice, especially when regulatory oversight is nonexistent or their oversight activities are inconsistently applied.
An small upgrade from a "spreadsheet-managed SMS" might be another application that serves a singular function like a "point solution" that we referred to above.
A point solution would be used to perform one duty but would have more tools than a spreadsheet. However, these solutions are not integrated with the rest of the functionality and data within an aviation SMS.
A safety database saves considerable resources because it's entirely integrated. All tools, all required SMS documentation, and performance data are in one place that can be easily queried and analyzed to demonstrate SMS performance.
Related Aviation SMS Database Software Articles
What an Aviation Safety Database Does
Unlike a spreadsheet or spreadsheet's more capable older brother point solutions, a safety database in aviation SMS would be like:
Combining all spreadsheets and point solutions;
Automating most of your interactions with them and providing an audit trail for risk management activities;
Nearly eliminating the exposure to data corruption, inconsistency, etc.;
Gaining the ability to set permissions and security for each spreadsheet based on roles; and
Gaining the ability to automatically perform complex data operations, such as to acquire specific safety performance metrics.
An aviation safety database does more than simply replace a spreadsheet. It completely overhauls, connects, centralizes, and automatically interacts with all spreadsheets together. Furthermore, the safety database has configurable business logic that enforces desired business workflows and business processes.
Safety databases allow safety information analysis and sharing in ways that spreadsheets or point solutions cannot even begin to match. Here are a few more elements to understand what an aviation safety database is and how it differs from manual spreadsheets.
The Greatest Limitations with Spreadsheets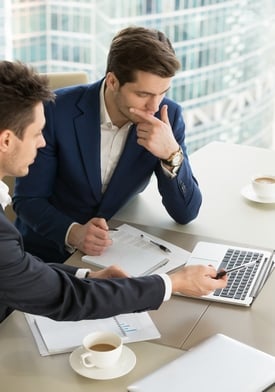 Spreadsheets have several limitations that range from inconvenient to potentially catastrophic. To understand these limitations, their danger, and how an aviation safety database fixes these issues, consider ways we have commonly seen spreadsheets used:
Spreadsheets are located on your computer, and you manually update them (the same spreadsheet may also exist on other computers);
Your spreadsheets are located on a company server that you can access from any computer and manually input your data;
You use real-time spreadsheets for collaboration, such as Google Sheets to manually input your data; or
You use point solutions, which are basically spreadsheets on steroids, that will automatically input data for a single business process.
The first three points are exposed to the following hazards:
Inputting incorrect information, and making decisions based on that incorrect information;
Having data appear differently in multiple locations, such as on different computers or on different spreadsheets;
Safety data loss through accidental deletion, data corruption, etc.; and
Difficulty in creating security measures for controlled access.
Moreover, all spreadsheets and point solutions will suffer the following serious limitations:
Lack of integration with other spreadsheets/solutions;
Inconsistency between different spreadsheets;
Will only be able to perform fairly simple operations, such as being only able to create simple safety metrics; and
Will all require manual work to extract any meaningful data.
Related Articles on Using Spreadsheets in Aviation SMS
How Safety Databases Solve Spreadsheet Limitations
One of the primary benefits of any database is that professionally designed, commercially available databases ensure nearly 100% consistency of all information. One piece of data will appear the same everywhere. If that piece of data changes, it will change everywhere.
By integrating all data together, databases can perform extremely complex business operations on the data. What this means is that there is "intelligence" built into the SMS database software in the form of industry-practiced and regulatory-agency-approved risk management processes. With a powerful SMS database, you can:
Monitor SMS performance in real time;
Easily generate safety reports to deliver to regulatory agencies, management, and clients;
Enforce data access security based on user-permissions;
Uncover underlying causes of safety issues;
Discover relationships between aspects of your organization that you otherwise would not have known existed;
Assure that decisions are made for reliable reasons; and most importantly
Continually improve the quality of decisions as you explore more complex metrics.
Moreover, databases are backed up and changes are logged. So in the event of a mistake, accidental deletion, or corruption, data loss is not a major concern.
Final Thought: Why Safety Databases Will Be a Future Requirement
At some point, aviation service providers will be required to have a safety database either out of necessity or compliance obligations. We have already seen this happen in the EASA jurisdiction in 2016. SMS databases will be required in other regulatory regions for a couple of reasons:
Satisfying safety performance requirements will entail having safety data that only databases can provide (and are simply not feasible with spreadsheets);
Safety management systems will be ubiquitous in the aviation industry, and safety databases will simply be a standard tool; and
Service providers will eventually realize that safety and headache benefits aside, databases save companies a lot of money.
Accountable executives will need regular assurance the SMS is performing as designed.
The final point is worth stressing. For every SMS, the accountable executive is responsible for a fully functioning SMS. The SMS is not just for a particular department or division, like flight ops or maintenance. The accountable executive needs to ensure the SMS is performing in all areas of the organization. In order to regularly monitor SMS performance, an SMS database is the correct technology.
Are you still using spreadsheets or point solutions? A low-cost, commercially available SMS database solution takes away your pain. Accountable executives can be assured that their SMS is managed using industry-accepted workflows. Remove auditing fear with a best-in-class SMS database.
Last updated June 2023.