Required Mandatory Reporting System Compatible with ECCAIRS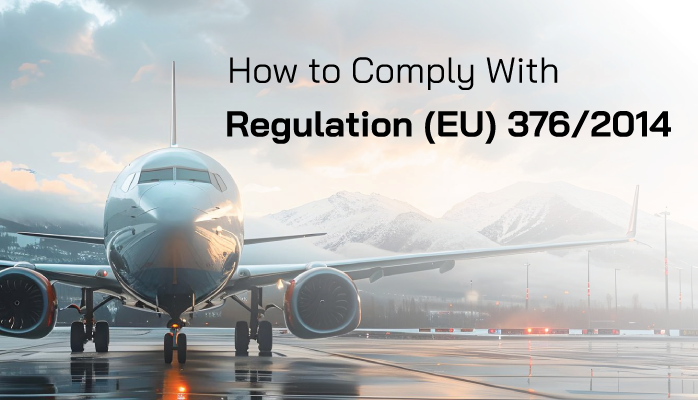 Aviation safety management systems (SMS) are required almost universally for:
Airlines;
Airports;
Aviation maintenance organizations;
Flight schools; and
Aircraft designers and manufacturers.
To comply with these requirements, aviation service providers need modern tools to manage the mountains of SMS documentation that is generated by their SMS. ICAO also recommends in their SMS guidance materials that structured aviation SMS databases should be used to collect reports "to facilitate necessary analysis."
Related Aviation SMS Database Articles
Safety managers within the European Aviation Safety Agency (EASA) jurisdiction now have to comply with Regulation No 376/2014. Their major concern should be whether their existing safety databases will conform to EASA's requirement for ECCAIRS compatibility.
ECCAIRS Compatibility May Cost Tens of Thousands $$
For most aviation service providers, this requirement placed an undue burden on the safety team to restructure their existing systems to comply with EASA regulations. Compliance may run into tens of thousands of dollars. However, there is a less expensive solution.
Aviation ECCAIRS Reporting Compliance Deadline
Effective November 15, 2015, Regulation (EU) No 376/2014 on the reporting, analysis, and follow-up of occurrences in civil aviation requires all organizations established in a Member State to establish a mandatory reporting system to facilitate the collection of details of occurrences.
As per the regulation; to facilitate information exchange, occurrence reports should be stored in databases that should be compatible with the European Coordination Centre for Aircraft Incident Reporting Systems (ECCAIRS) and with the ADREP taxonomy. The Agency and the Commission should provide technical support for the interoperability of the systems.
Understanding the ECCAIRS Reporting Compatibility Challenges
What does it mean to be "compatible with ECCAIRS?" For mandatory report types, aviation service providers have to report within 72 hours in a compatible format, meaning the E5X format. To simplify matters, the E5X format is a zipped-up XML file.
Besides submitting the initial report within 72 hours, an additional follow-up report will have to be submitted within 30 days and another final report within 90 days of the report's initial date.
Most aviation SMS databases cannot export reports in the E5X format. This lack of functionality will require safety teams to include this functionality, which requires between one and two months of a professional programmer's time.
Alternatively, we have seen some regional civil aviation authorities create websites for operators to either
copy/paste occurrence data into a web form; or
fill out a very long web form online.
The Easiest Solution for Smaller Aviation Service Providers

If you're a small/medium-sized operator under EASA jurisdiction, the most cost-effective way to comply with 376/2014 is to purchase an existing Safety Management Reporting system which is compatible with ECCAIRS. SMS Pro is such a system.
The SMS Pro development team worked with EASA to integrate SMS Pro with ECCAIRS. SMS Pro is ready and now possesses the option to generate E5X files compatible with the ECCAIRS system. This ECCAIRS compatibility functionality is available with any SMS Pro version.
Related Aviation SMS Database Articles
Benefits of Switching to SMS Pro over Creating Your Own Solution
Save money, pass the heavy lifting to someone who has to do this work anyway
Gain more power and functionality with a professionally designed system
Adopt an aviation SMS solution developed based on best practices
Use a system loved by auditors around the world
Cost-Benefit Analysis of Switching SMS Systems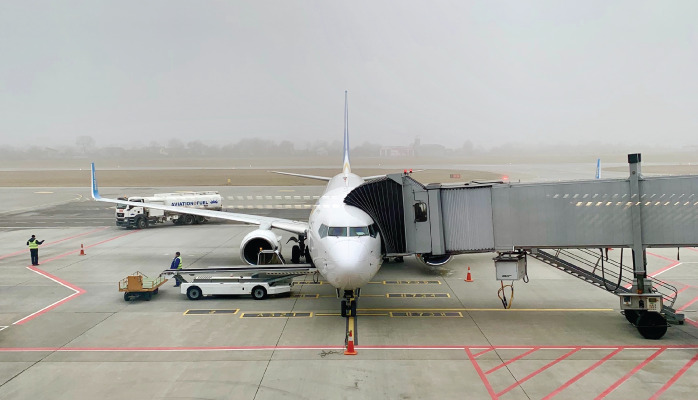 If you have a home-grown aviation SMS solution, your software development team will spend between one and two months on this task. Depending on how much developers cost in your region, you can expect to spend between $5,000 to $40,000 to implement the necessary functionality for ECCAIRS reporting compliance.
Now consider SMS Pro costs:
$1,200 annually for companies < 21 employees
$3,600 annually for companies < 41 employees
$6,000 annually for companies < 61 employees
$8,400 annually for companies < 81 employees
As you can easily see, it does not make economic sense for smaller aviation service providers to adapt their systems for ECCAIRS reporting compliance. It is cheaper to move to another system that is internationally recognized as a full-featured aviation SMS software suite.
Final Thoughts on ECCAIRS Reporting Compliance Software Compatibility
After a company has approximately 100 employees, it may make sense to have a professional software engineer adapt their aviation SMS software tools to be ECCAIRS reporting compliant.
Each aviation service provider must analyze their systems to determine the level of effort needed to make the required technological changes. Even larger companies may benefit by leaving these requirements to professional aviation SMS solution providers.
Furthermore, it will never be cost-effective if your existing SMS solution is:
Paper-based;
MS Excel spreadsheets; or
MS Access driven.
Spreadsheet and point solution technologies are simply not conducive to achieving EASA compliance with ECCAIRS reporting requirements.
Related Articles on Using Spreadsheets in Aviation SMS
---
The least expensive way to comply is using the Hazard Reporting Solution.
When you need aviation auditing tools, we can also help.
In case you would like to create your own solution, here's the list of mandatory reporting fields as per Regulation (EU) No 376/2014
Last updated November 2023.