Safety Managers Are Dedicated Lot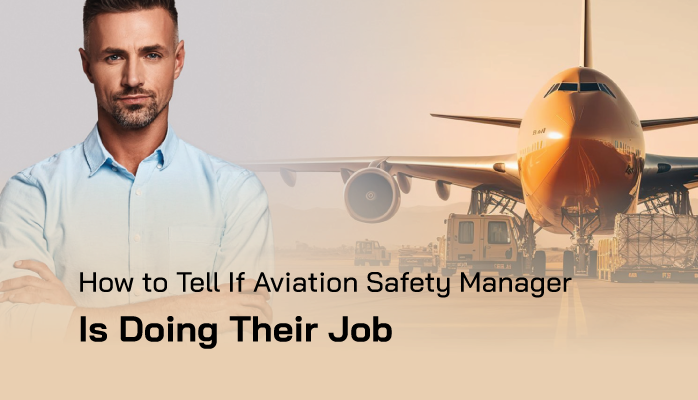 Aviation safety managers are among the best people I've ever worked with. What does this tell you? Maybe my exposure is severely limited?
During my life, I've worked a lot with:
Military officers;
Loggers;
Oilfield workers;
Government bureaucrats;
Medical professionals; and
Banking professionals.
As a group, I prefer working with aviation safety managers more than with any other group; however, the loggers were more fun, albeit filled with rough, crude humor.
Why do I like safety managers?
Related Aviation Safety Manager Article
Aviation Safety Managers Have Difficult, Often Thankless Jobs
I have learned a lot from aviation safety officers during the past dozen years. As everyone reading this knows, selling safety to management types is not easy. Safety managers have to present their case to ask for funds for:
Aviation SMS training;
Aviation safety database software;
Safety promotion materials; and
Additional personnel.
Aviation safety managers are providing a very valuable service, ensuring that their airline, airport, or maintenance organization is complying with regulatory and/or contractual SMS requirements. Safety managers are very busy, dedicated professionals. Their job is not easy.
I personally feel that safety managers are under-appreciated. Safety managers must continually drive themselves and continue to learn the latest risk management strategies, often on their own.
Safety managers not only focus on putting out fires but also encouraging employees to report fires before they become major catastrophes.
When I think of safety managers' busy days, I think of the tasks that fall under the four pillars of aviation safety management systems:
Safety Policy;
Risk Management;
Safety Assurance; and
Safety Promotion.
But there is more to being a safety manager than making your aviation company safe and compliant with the SMS requirements.
Related Aviation SMS Four Pillars Articles
What Aviation Safety Managers Do at Their Jobs?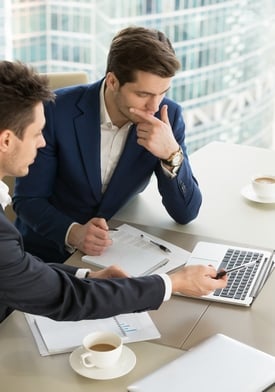 Most of us believe we know what are safety managers' duties and responsibilities. Need help?
Read a good job description of an aviation safety manager, and you will see what management expects of their safety manager.
Or you can review a checklist of what typical safety managers do on a daily, weekly, monthly or annual basis to learn even more about what safety managers are actually doing at their jobs.
Yet there is a problem. I'm seeing a failure in the system that can be avoided.
Safety managers are doing their jobs when they have the tools. At least, they are doing the jobs that we typically expect from safety managers.
They are documenting their SMS programs, such as
Safety policies and procedures;
Safety goals and objectives ;
Accountabilities of key safety personnel ;
Incident reporting and investigation procedures;
Hazard identification and risk assessment processes;
Safety training and communication;
SMS auditing procedures and results;
Management of change; and
Emergency response planning.
This is a lot of work for a safety manager. But there is a key element that many safety managers are missing.
Where We See the Problem with Safety Managers' Performance
Please note that I say many safety managers are missing this key element. This is not a universal statement, but one that certainly requires consideration by all managers at
Airlines;
Airports;
Aviation maintenance organizations;
ATC; and
Flight schools.
I don't mention manufacturers here because the following problem occurs most often in smaller companies, although I have seen it at two very large international airlines and airports.
What I'm continuing to see after all these years is that the safety program fails as soon as the safety manager leaves the company. We see this sad, but preventable event several times each year.
We interact with between three to four hundred aviation service providers. Furthermore, we see that each year, three to five percent of the companies will have a complete SMS breakdown when their safety manager leaves the company.
The good news is that the safety managers take their skills and abilities to new companies to improve their new employers' SMS. But the bad news is that there is a tremendous void that they leave behind. A common reason safety managers leave is due to a lack of top management support for what the safety managers feel is a worthwhile mission: sincerely improve aviation safety, and not simply "check the box."
Lack of top management support is not always evident, but here are some signals to be alert for:
Accountable executive not visibly involved in SMS;
Inadequate budget for supporting SMS resources;
Upper managers disparage SMS without repercussions;
Safety program is treated as a "necessary evil" to be tolerated.
Related Aviation Safety Manager Articles
How to Tell If Your Aviation Safety Manager Is Doing Their Job?
If your safety manager left today, would your safety program survive?
Would the other managers be able to keep the safety program running until another safety manager could be found?
If you answered yes, and your safety manager has a handle on all the SMS documentation, I think your safety manager is doing his job.
Otherwise, I think that the safety manager needs to train somebody in case he leaves the company.
If the safety manager is reluctant to train somebody else because he is afraid of losing job security, then you need to get rid of this safety manager. He is not doing your company any good. I've seen this happen, and this is a sick culture that goes beyond the safety department.
Avoiding a Complete Aviation SMS Breakdown
Mature SMS programs can function when the safety manager leaves for an extended period. The best example I can think of is Flair Airlines in Kelowna, British Columbia. They are known for having a best-in-class aviation SMS. They consistently earn the highest marks possible for aviation safety audits.
The safety manager at Flair Airlines is frequently sought out to participate in international SMS events. She was also awarded a scholarship to study in the Aerospace MBA program offered at the Toulouse School of Business in Toulouse, France.
Due to this opportunity, the safety manager was frequently out of the country for extended periods. Yet the SMS thrived during her absence because the safety manager trained the department heads to manage the SMS in her absence. There is an excellent lesson here.
Last week, I was speaking with an upper-level executive of an international aviation company. He told me that he needed a system that would allow all the managers to participate in the SMS and not simply dumps everything onto the safety manager. This executive understood the proper way to approach his SMS. He knew that it takes more than hiring a safety manager to have an aviation SMS. I'm foretelling that his SMS will withstand the tempest that occurs when the safety manager leaves.
Final Words about Safety Managers
Safety managers have an important role to play. Safety managers should be considered key personnel, yet they are often treated as cheap, easily-replaceable labor that simply fills a seat. When management undervalues the safety team, they are placing their operating certificate in jeopardy.
Audit findings are the inevitable result of safety managers not doing their jobs. Whose fault is it that safety managers are not properly trained or have adequate resources to manage the SMS? I can tell you this is no mystery. The accountable executive is both responsible and accountable for the SMS.
To justify the above statement, we can quickly review 14 CFR Part 5§ 5.25 Designation and responsibilities of required safety management personnel.
(a) Designation of the accountable executive. The certificate holder must identify an accountable executive who, irrespective of other functions, satisfies the following:
Is the final authority over operations authorized to be conducted under the certificate holder's certificate(s).
Controls the financial resources required for the operations to be conducted under the certificate holder's certificate(s).
Controls the human resources required for the operations authorized to be conducted under the certificate holder's certificate(s).
Retains ultimate responsibility for the safety performance of the operations conducted under the certificate holder's certificate.
There should be no doubt now as to who is responsible for ensuring the safety manager has sufficient resources to manage organizational safety requirements. This includes funding a backup plan in case the safety manager suddenly decides to leave the company. A safety manager who is doing their job should prepare the company with at least one alternate strategy in the case the safety manager "gets hit by the bus."
When your SMS can survive the loss of key safety personnel, then you know your safety manager is doing their job.
---
See what tasks safety managers share in common. These checklists show common safety manager tasks performed:
Daily;
Weekly;
Monthly...
Last updated April 2023.