Purpose of Risk Analysis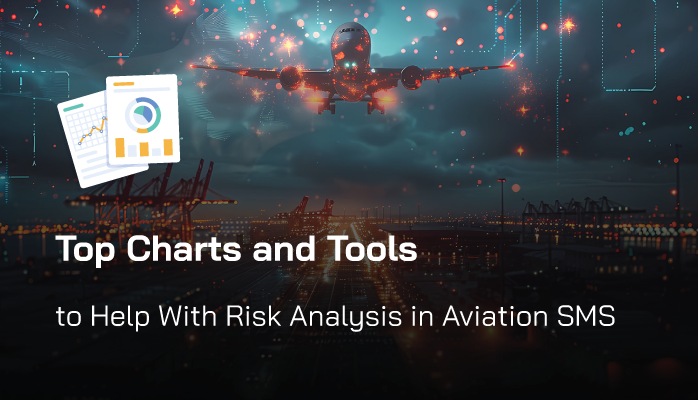 In aviation SMS, you analyze risk to break an issue down into individual, controllable parts. Based on your analysis, you can assess the safety issue, and understand both what actions need to be taken, and what safety factors need to be better controlled.
During risk analysis, the issue should be broken down into the following parts:
What the issue in question is – is the reported issue a hazard, a negative outcome, etc.
What the primary hazard occurrence associated with this issue is;
What the most likely negative outcome is;
What the root causes and contributory factors are;
How severe the issue is; and
The chances that the issue will happen again.
Risk analysis tools are indispensable for gathering and identifying this information in a way that is:
Accurate;
Meaningful; and
Consistent.
The more information you have at your disposal when analyzing risk, the better.
Good Tools for Risk Analysis in Aviation Risk Management
Risk management tools make your life much easier when performing risk analysis on an issue. Here are some common risk analysis tools you can use:
These tools will help you identify and segment the narrative
Good Charts for Risk Analysis in Aviation Risk Management
Charts can also play a very useful role in establishing context for your analysis activities. As said, the primary goals of risk analysis in aviation safety management are to split the issue into main parts, such as:
Primary hazard;
Root causes; and
Contributory factors.
The following charts help you understand the likelihood and/or severity of your issue, as well as if the current issue is part of a trend:
Operational Risk Profile Identified Hazards
Aviation safety management systems that have taken the time to develop an operational risk profile (ORP) will have significant advantages over service providers that don't have an ORP.
One thing that operational risk profiles provide that is so useful is:
A list of identified hazards;
Each hazard's identified risks;
Risk assessments for each hazard/risk; and
A list of risk controls assigned to the hazard.
This documentation is very helpful for:
Identifying the most likely negative outcome for a hazard;
Understanding the severity of the risk;
Understanding the likelihood of the risk; and
Being able to gather more data about the hazard, such as previous hazard analysis activities.
Furthermore, you can quickly ascertain whether the hazard for a given issue is an existing hazard or a new one.
Related Aviation SMS Risk Management Articles
Last updated June 2023.