Why Review Safety Policy & Objectives in Aviation SMS Programs?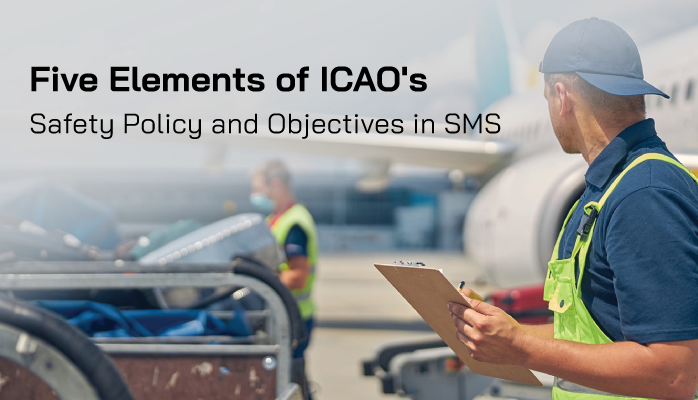 Aviation safety managers share many common traits, including:
detail oriented;
hard driven;
professional;
self-starters (high initiative); and
good communicators.
Safety managers are results driven.
Related Aviation Safety Manager Articles
In most aviation safety management systems (SMS), the bulk of the daily work revolves around the second and third ICAO pillars:
Let's face it, the other two pillars are not that sexy. Most aviation SMS focuses on the first ICAO pillar heavily during the initial, planning stages of the SMS implementation. Much of the initial planning stage is consumed by understanding regulatory requirements and communicating the need for the SMS to upper management.
Oddly enough, and of strict concern for safety professionals is that the bulk of SMS audit findings come from the first SMS pillar, "Safety Policy & Objectives."
In this article, we'll discuss the elements of the first ICAO component.
Safety Policy & Objectives Definition
Safety policy and objectives define roles, responsibilities, and relationships outlined in aviation service providers' policies and procedures. To accomplish the goal of regulatory compliance, it is important your SMS explicitly documents:
Policies;
Processes and procedures; and
Organizational structures of key safety personnel.
Difference between Process and Procedure in Aviation SMS
Confusion between processes and procedures is common among safety professionals, especially when English is their second language and most SMS documentation is written in English. A quick illustration may help those that suffer from this confusion.
Imagine first a system, such as SMS. A system is comprised of processes designed to support the functioning or purpose of the system. Examples of common SMS processes include:
identify hazards within the context of the system analysis;
analyze safety risk associated with the hazards identified in systems analysis and hazard identification activities;
conducting risk assessments that allow for the determination of acceptable safety risk;
develop safety risk controls that are necessary as a result of the safety risk assessment process;
acquire data with respect to operations, products, and services to monitor organizational safety performance;
analyze the data acquired through the processes and systems identified in safety performance monitoring and measurement; and
correct safety performance deficiencies identified in the assessments conducted during safety performance assessments.
Procedures provide more detailed instructions or tasks that support the process. Finally, one may consider checklists. Checklists assure management that procedures are carried out according to pre-defined standards that have proven historically effective in accomplishing the desired objective. Procedures may be delineated or embedded in checklists. Processes are not described in checklists, unless you create a checklist to ensure all the required SMS processes are accounted for, such as in FAA Part 5 regulatory requirements.
Related Articles on Aviation SMS Processes and Procedures
Five Elements of Aviation SMS Planning and Design Requirements
SMS planning and design requirements are managed in the first ICAO component or pillar. The five elements of Safety Policy and Objectives are:
Management Commitment and Responsibility;
Safety Accountabilities;
Appointment of Key Safety Personnel;
Coordination of Emergency Response Planning; and
SMS Documentation.
We will provide details of what to expect in each element of Safety Policies and Objectives.
Management Commitment and Responsibility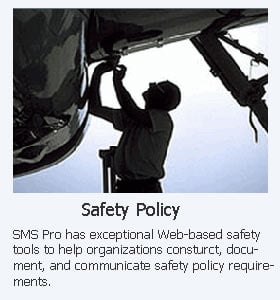 Management commitment and responsibility are typically satisfied by:
A safety policy; and often
A CEO Commitment to Safety statement.
Most aviation safety professionals agree that an adequate safety policy must:
Demonstrate top management's commitment to safety;
Promise human and financial resource commitments toward SMS implementation;
Announce SMS participation is a requirement by all employees;
Encourage hazard reporting by the introduction of non-retaliatory policies (in most cases);
Outline when non-punitive reporting is not applicable; and
Be reviewed on a regular basis.
The Safety Policy should be considered more than a "check the box" activity. A most common tendency is for safety managers to scour the internet for a "sweet sounding" safety policy that will delight the accountable executive. This practice should be reconsidered, as the safety policy is the core foundation for your future safety culture.
Related Aviation Safety Policy Articles
Too often we see safety policies that have been written for auditors that are expected to review the SMS, including:
Regulatory auditors;
IATA standards body auditors;
Clients (who need to ensure the operator has a viable SMS); and
Other standards bodies, like IS-BAO, Flight Safety Foundation, etc.
While auditors need to review safety policies to ensure they abide by the intent of the "safety policy," your safety policy should be written for the employees and management. Yes, I must stress that management understands the safety policy and the protections the safety policy provides to employees against retaliatory actions by management. To develop a healthy safety culture, employees need assurance that they will not be penalized for reporting mistakes or errors in judgment.
Protection against management retaliation has not yet become a universally adopted principle. We see that in Asian cultures "heads must still roll" when mistakes are identified or "something goes wrong." One does not need to be a psychologist to immediately see that when employees are punished for making mistakes, the end result is that management is highly unlikely to know these small details.
Small details are incredibly important for an SMS to work as designed. When close calls and errors are not reported due to fear of management reprisal, then there is significant reduction in the efficacy of the SMS. Close calls and minor incidents will make up the majority of useful data that allows management to improve procedures that reduce risk to as low as reasonably practical.
This is a serious industry-wide problem. And this problem is still not properly addressed even in most mature SMS implementations. The reasoning behind the resistance comes both from a lack of management trust and the ability of management to effectively treat all the reported safety concerns, no matter how minor. Spreadsheets and point solutions are ineffective in dealing with all the SMS documentation requirements, except for the smallest organizations (fewer than 20-30 employees).
When management has a way to easily capture and catalog minor incidents, the SMS has the necessary data to:
reinforce existing risk controls;
develop supplemental risk controls; and
predict future events.
The Heinrich principle states that for every major accident, there will be 600 minor incidents or close calls. As the SMS treats these close calls, aviation service providers are positioning themselves to avert "The Accident" that we all know is coming, but we don't know when, or to whom.
The safety policy drives safety culture. When employees are encouraged to report minor incidents and close calls, the safety culture, and SMS performance improve. Otherwise, you will never realize the full benefits of aviation SMS. Early in the SMS implementation, management must decide:
Do we want to sincerely implement SMS? or
Are we only interested in "checking the box?" or
Is a "paper SMS" part of our corporate business strategy?
If you are sincerely interested in an SMS implementation that actually improves operational procedures, then you will need an SMS database to easily capture and categorize minor incidents and close calls without burdening limited safety department resources.
Related Aviation SMS Database Articles
Safety Accountabilities
Most aviation service providers identify the accountable executive that has ultimate responsibility and accountability for the SMS. In some countries, the accountable executive risks financial penalties or jail time when an SMS is neglected.
For managing the safety accountabilities element, we recommend a section in your SMS documentation titled: "Duties & Requirements of Key Safety Personnel." This section identifies and documents the safety accountabilities AND safety expectations of:
All senior management positions;
All staff management positions;
All employees; and
All stakeholders (customers and contractors).
It is not enough to document the safety responsibilities and accountabilities of all personnel. This documentation will need to be communicated to all stakeholders.
Here is a pro tip: When documenting your duties and responsibilities, include a paragraph or a few lines for managers with authority to determine tolerable levels of risk at your company. This information can also be tied in nicely with your organizational chart.
Another tip is to document annually that ALL employees, including management, have reviewed their duties and responsibilities to the SMS and "accept" their responsibilities. This assures the accountable executive that employees are "on board" or are aligned with the SMS' goals and objectives.
Related Articles on Safety Accountability in Aviation SMS
Appointment of Key Safety Personnel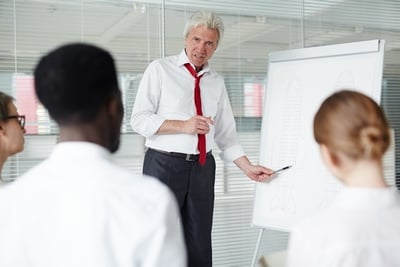 This is perhaps the easiest element to manage. As one can imagine, aviation SMS needs an "aviation safety manager" to run things, including:
managing SMS implementation for the accountable executive;
preparing SMS documentation for auditors;
investigating safety concerns;
addressing audit findings and audit concerns; and
disseminating safety promotion materials to stakeholders.
Every successful SMS implementation requires a qualified person to take charge of the SMS. It may be the safety champion (the tireless supporter of the SMS), but there is no requirement that the safety champion is also the safety manager. Safety champions may be "short-term" hires that last until the organization accepts the new way of doing business.
Safety managers report directly to the account executive. If they don't have a background in aviation safety management, they will need to receive the required training. In organizations with fewer than 100 employees, I commonly see an admin assistant performing the SMS documentation tasks required by the safety manager while risk analysis and assessments are performed by operational managers.
More complex organizations will require a "safety committee." Many times, we see a safety committee comprising the
Chief pilot;
Director of maintenance;
Account executive; and
Safety manager.
Not all organizations have safety committees, so don't feel pressured into setting one up if your organization is very small. In these cases, the safety manager and account executive are in close communication and act as the de facto "safety committee."
In the case your company has a safety committee or is entertaining the idea of establishing a safety committee, it is recommended that the "Account Executive" acts as the chairman. Going one step further, it is a best practice that accountable executives chair all safety meetings. This demonstrates top management commitment and sends a very strong message and example to the other managers.
When the accountable executive visibly supports the SMS, the other department heads are more inclined to "accept" the SMS and increase participation.
Have You Read
Coordination of Emergency Response Planning
As a part of Safety Policy and Objectives, aviation service providers need to ensure that an emergency response plan (ERP) has been:
Documented;
Regularly reviewed;
Practiced (including documentation); and
Made accessible by all key ERP personnel.
Depending on the scenario, your ERP must document the roles and responsibilities of contractors and in-house personnel during an event. A potential finding is that your ERP scenarios are either:
Not reviewed regularly (and documented); or
Not tested with key personnel (and documented); or
Not commensurate with the type and complexity of your operations.
SMS Documentation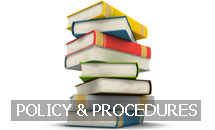 SMS documentation describes:
Safety policy and objectives;
SMS requirements;
SMS processes and procedures;
Accountabilities, responsibilities, and authorities for processes and procedures; and
SMS outputs.
SMS documentation does not yet have a "universally accepted best practice," however, the trend is to put all of the SMS planning and design documentation into an SMS manual.
In the past, there have been two or three approaches to SMS documentation:
Create an independent SMS manual;
Incorporate SMS documentation into existing organizational documentation; or
House SMS documentation in logical structures with aviation safety management software, such as the SMS database.
I prefer the third approach as all employees can easily access required documents. Furthermore, one is more apt to read the documentation when it is focused on immediate needs and can be accessed at any time.
SMS manuals have several disadvantages and are often suspect, especially when smaller operators purchase SMS manuals believing "one size fits all." We often hear of auditors reviewing SMS manuals and seeing that another company's name is repeated several times within.
Well-written SMS manuals serve a purpose, but we recommend that your airline or airport creates your own SMS manual, as you know your operation the best. Alternatively, find a reputable aviation SMS consulting company to help you write your SMS manual.
The most common audit finding that we hear about is that the "operator is not following the procedures outlined in their own SMS manual." This finding almost always relates to documented risk management processes and procedures. A solution to this is to use an SMS database that assures the accountable executive that risk management processes are managed according to industry best practices.
An SMS database facilitates repeatable risk management processes. Furthermore, the SMS database increases transparency and visibility into SMS risk management activities. Accountable executives and managers can easily monitor SMS performance using a best-in-class SMS database. Full-featured SMS databases are relatively inexpensive and really add value when aviation service providers want to improve operational procedures.
If you are using an SMS database, or are searching for one, ask your SMS database provider if they have an SMS manual template that documents the processes. I know of at least one SMS database provider that provides an SMS manual template when you acquire their SMS database. This really saves time and energy when preparing the SMS documentation required.
Don't bother getting an SMS database if you only need a paper SMS or management is only interested in "checking the box."
Related Aviation SMS Documentation Articles
Final Thoughts on Safety Policy & Objectives
The SMS manual is perhaps the first item safety managers tackle when beginning their SMS implementation.
The SMS manual is your SMS blueprint and is a breathing, living document. Don't be afraid to change it. I seldom see or hear of safety managers reviewing their SMS manuals after their initial SMS implementation.
Yes, I see that many safety managers quickly thumb through it and mark a "Date Reviewed" on the document, but I wonder how seriously they review it?
Do you review your SMS manual or SMS documentation?
---
Having tools to guide your SMS implementation saves companies time and money. An undeniable bonus for such tools would be to have a Web-based accident-incident-hazard reporting system to jump-start your SMS. This SMS database comes with an SMS manual template to quickly get results from your SMS, regardless of whether you are an airline, aviation maintenance organization, or flight school. SMS requirements are the same for all operators. They vary according to the size and complexity of your operations.
Live SMS Pro Demo
Do you have questions? Or would you like to see how an SMS database functions in the real world? After watching the above demo videos, ask for a live demo if you believe we are a good fit.
Last updated June 2023.