What Does Documenting Aviation SMS Mean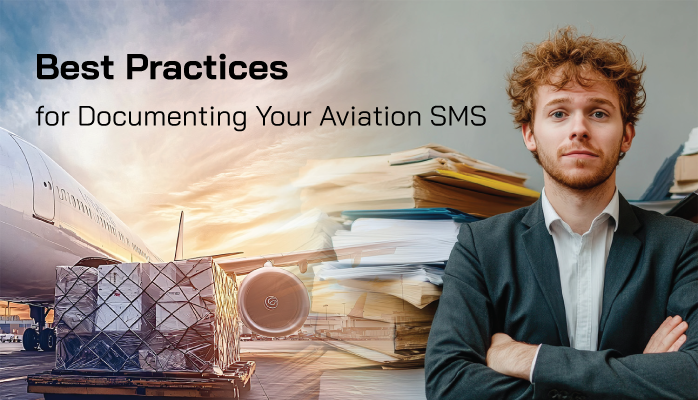 Aviation safety management systems (SMS) documentation is probably the most critical component of aviation SMS design.
Documentation must be clear, accurate, current, and easy to access. Documentation reflects SMS compliance and SMS performance.
Though "documentation" is a simple idea, making sure your documentation is well managed is quite difficult in actual practice. This is because:
SMS is a big concept with many moving parts;
SMS can be complex, especially for larger operators; and
Accounting for this size/complexity is a huge undertaking.
Related Articles on SMS Documentation
The goals of SMS documentation are:
Define standards, procedures, and SMS history;
Account for (verify) records, data, meeting minutes, etc.
Explain decision making, training, instructions, manuals, etc.
What Is the Best Hierarchy for Documenting Your SMS
A helpful way to understand how to document your SMS is the hierarchy of SMS documentation, shown below.
SMS documentation has 4 distinct sections:
Procedures;
Instructions; and
Records.
Any piece of SMS documentation falls into one of the points. However, they do not all require equal attention. They also don't require an equal amount of documentation, hence the pyramid of documentation.
The pyramid shows that:
SMS policies require the least amount of documentation effort; and
Records require the most amount of documentation effort.
What Are Best Practices for Documenting SMS Policy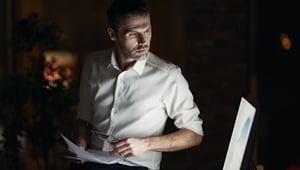 The top tier in SMS documentation is SMS policy documentation. This is:
Your safety policy that satisfies compliance, which includes things like CEO commitment to safety and non-punitive reporting policy, etc.
Other safety policy elements that are specific to your organization.
Best practices for documenting your SMS policy are:
Implement safety policies before any other SMS implementation elements;
Make sure your policies capture company goals and objectives;
Make sure your policy documentation is concise and readable;
Include safety policy in multiple languages that are most relevant to your organization;
Make sure that safety policy documentation is communicated regularly;
Review policies at least once per year; and
Ensure policies are easily accessible by employees within your organization.
Safety policy documentation will be of similar size in both small and large organizations, as policies will include highly similar elements. When writing your policies, make sure to write them in language that the majority of employees will understand. A flowery, long-winded policy that was drafted by the company's "wordsmith" may lack authenticity and have the unintended consequence of breeding suspicion instead of engendering trust.
Related Articles on Aviation SMS Policy
What Are Best Practices for Documenting SMS Procedures/Processes
The second tier of SMS documentation is procedure documentation. You may see procedures also called "processes" in SMS regulatory guidance. Procedures (processes) will require more detailed documentation than policy.
Best practices for SMS procedure documentation is to make sure that each procedure shows
How your organization conducts safety activities;
Who is responsible for accomplishing the procedure;
What the procedure is;
When the procedure is performed, such as how often and at what time; and
Where the procedure is performed (if applicable).
Larger organizations will have many more procedures than smaller organizations. When reviewing your safety procedures, make sure that:
They show each of the above points; and
That the procedure reflects actual operations.
Your procedures should include things like:
Related Articles on Aviation SMS Procedures
What Are Best Practices for Documenting SMS Work Instructions
SMS work instructions are documentation elements that:
Provide specific details about to accomplish job tasks;
Fully further define how procedures are accomplished; and
Usually is based on a specific job title.
Each SMS procedure will most likely have multiple work instructions. For example, a process for managing reported issues may have job tasks for:
How to assess issues;
How to perform and document corrective actions.
Best practices for documenting work tasks are:
Each job should have work task documentation;
Checklists make some of the best work task documentation;
Checklists would be part of your risk management classification schema, so you can monitor the value and efficacy of checklists;
Checklists should be created in tandem with the people responsible for fulfilling them; and
You should receive direct feedback from employees assigned to roles fulfilling work tasks.
The last two points are especially important. Employees assigned to roles performing particular "specialty" tasks are often experts in the best way that a task can be done. The safety manager's role is to make sure that the task is being done in a way that complies with safety policies and safety requirements.
What Are Best Practices for Documenting SMS Records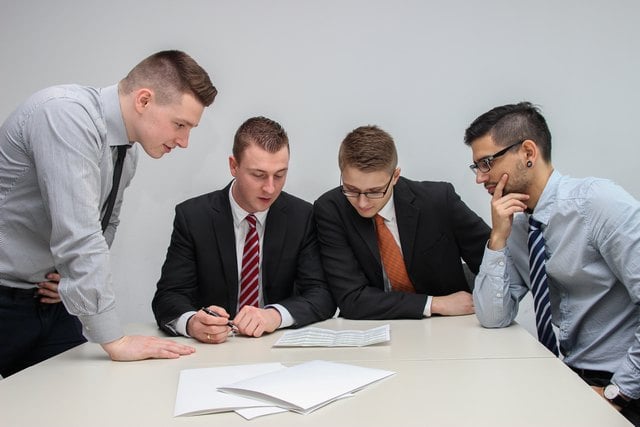 SMS records will compose the vast majority of your SMS documentation, especially as your SMS ages. SMS records documentation includes:
All reported safety issues;
All actions taken on each issue (such as risk assessments, analysis, corrective and preventive actions created, etc.);
Investigations;
Reasons why actions were taken on each safety issue;
All risk controls in company;
All identified hazards;
All identified risk scenarios;
Employee training and qualification records;
SMS audits will generally investigate much further into your SMS records than any other area of documentation. Most findings occur in their area of documentation as well. The best practices for good SMS documents are:
Automate as much as possible;
Use aviation SMS software; and
Use an SMS database.
Systems that follow these points will have nearly all of their SMS records managed automatically. An SMS database is undoubtedly a good investment and reduces risk to your SMS. If you don't have an SMS database and are relying on spreadsheets, you should talk to the accountable executive and communicate the risk to the aviation SMS.
If you belong to a very small company or are only interested in "checking the box" and having a "paper SMS," then it does not make good business sense to invest in an SMS database. Don't judge too hastily those who only want to check the box. Occasionally, this makes complete sense, but usually not for those who expect to be operating within the same environment for more than three to five years.
Related Aviation SMS Database Articles
Final Thoughts on SMS Documentation
One of the biggest challenges faced by safety teams is to organize SMS documentation for later use. "Later use" may mean:
pulling data to determine bottlenecks in your risk management processes;
collating data to generate trend analysis reports;
producing list of risk management activities for selected safety issues;
sending SMS documentation for regulatory agencies and documenting these activities; or
reviewing expired training for planning purposes.
I'm sure you can think of other cases where you may be called upon to demonstrate:
continuous improvement of the SMS;
safety performance monitoring and measurement;
hazard identification activities; or
history of safety communication.
There are many SMS documentation requirements that must be managed properly or your SMS will suffer audit findings. Take your time and review these documentation requirements before you proceed too far in your SMS. After reviewing these requirements, you may want to reconsider your SMS data management strategies.
If you are starting an aviation SMS, one of the first tasks as a safety manager is to determine how you will manage all this data. As you know, your accountable executive is responsible for ensuring the SMS is properly implemented and performed in all areas of the organization. Properly implemented also means "properly documented."
You may have heard that "if it isn't documented, it didn't happen." This is very true when it comes time to face SMS auditors.
Do you want your accountable executive to rely on paper and spreadsheets to manage all the SMS requirements? I believe that if accountable executives REALLY understood how much documentation an aviation SMS generates, then there would be less resistance to adopting SMS database tools to properly account for all this required documentation. This should be one of your talking points when you seek adequate budget support for the SMS.
---
See in person how SMS documentation requirements are fulfilled using an SMS database.
Prefer to Watch Demo Videos Instead
Last updated November 2023.