What Are the Top 5 KPIs in Aviation Safety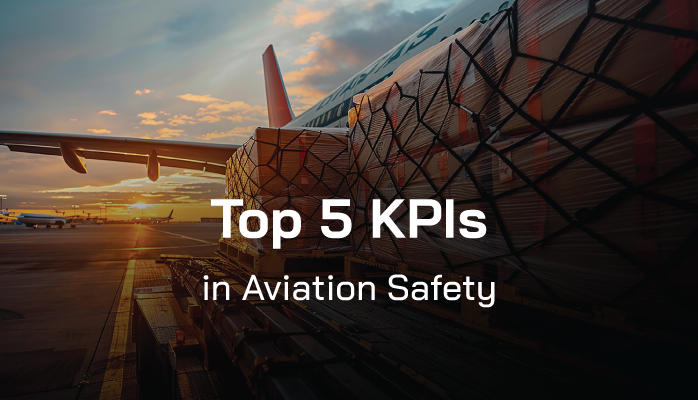 We recently analyzed the key performance indicators (KPIs) of hundreds of aviation service providers around the globe, and used our data to assess what the most common KPI concerns are for the aviation industry.
The top 5 KPIs in aviation safety based on our data are KPIs related to:
Death;
Processes not followed;
Bird/wildlife strike;
Bodily injury (such as a cut, puncture, bruise, etc.); and
Missing information.
This means that the top concerns of most aviation service providers fall into these kinds of safety incidents. See the following for the full list of 50 top KPIs in aviation based on our analysis.
Let's look at each of these KPIs in more detail.
Key Performance Indicator: Death
Ultimately, the primary goal of safety above all else is to keep people from dying because:
A human life is not replaceable;
People will recover from injuries; and
Equipment is replaceable.
It makes sense then that aviation service providers would want to closely monitor issues that are classified as involving death.
A KPI revolving around death should include:
Issues where a customer died;
Issues where an employee died; and
Issues where vendors/contractors died.
Key Performance Indicator: Process Not Followed
Processes not followed are another important KPI. This KPI is used to monitor how many issues arise on account of employees not following prescribed:
System processes, such as hazard reporting process;
Safety policies, such as mandatory reporting policy; and
Jobs task checklists.
The design of your SMS should be the most dependable part of your aviation SMS. Safety culture and other similar aspects of safety performance can be erratic. So, at the very least, you need to ensure that employees are following the prescriptions of the SMS.
It is critically important and clearly aligns with many aviation service providers' safety objectives.
Related Articles for Aviation SMS KPIs
Key Performance Indicator: Bird/Wildlife Strike
Anyone in the aviation industry knows the importance of bird and other wildlife strikes.
They can cause significant financial and structural damage to aircraft;
They can cause significant injury or death to pilots and passengers; and
Many aviation regulatory agencies require these reports to be filed.
Avoiding these types of incidents is thus important on all fronts:
Regulatorily;
Financially;
Reputationally; and
Operationally.
No one should be surprised to see this as a most common key performance indicator in aviation. Some organizations may only have a KPI for bird strikes, whereas other organizations group different types of wildlife strikes as a KPI.
Key Performance Indicator: Bodily Harm (Cut, Puncture, Bruise...)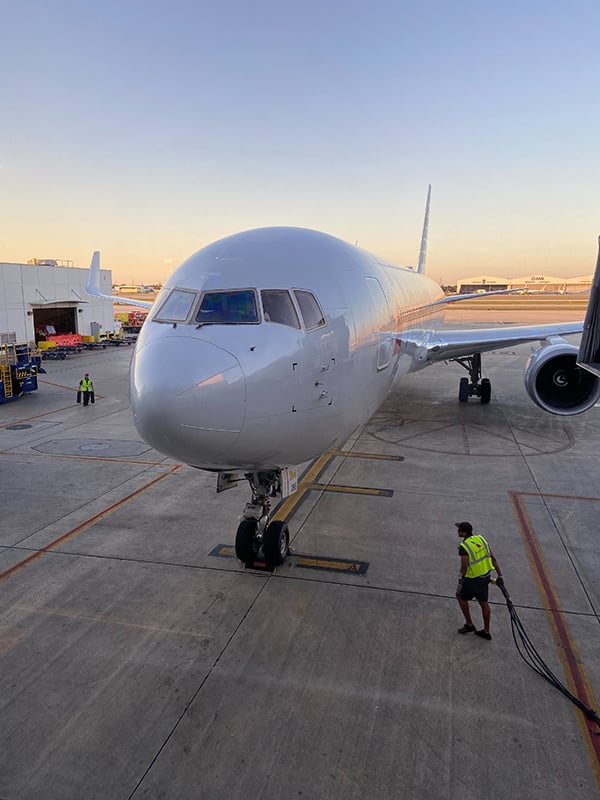 The amount of injuries on the job is a hallmark of aviation safety performance, especially because injuries are vastly more common than death.
Whereas even unsafe aviation service providers may see few deaths, there may be a significant difference in the amount of injuries between service providers with good SMS and safety culture, and operators with bad SMS and safety culture.
Bodily harm can include injuries like:
Cuts;
Puncture;
Bruises/contusions;
Fractures; and
Lacerations.
As bodily harm indicates baseline safety performance – are or aren't employees safe on the job – it makes a fantastic KPI for any aviation provider.
Key Performance Indicator: Information Missing
Information missing initially seems like an odd choice to be a top aviation KPI. It indicates that an issue resulted from employees missing critical information. This could be things like:
Employee not having trained for a particular process;
A non-existent procedure or policy for a given aspect of safety, such as a missing element of an emergency response plan; or
Employees not being apprised of critical safety information.
Why is this a top KPI in aviation safety? For one, missing information should be completely preventable via:
Good communication processes;
Access to reported safety information; and/or
Thorough SMS processes/procedures/checklists.
When issues are associated with missing information, it indicates that the SMS design needs to be updated. Missing information is not something auditors will overlook. As such, the KPI of missing information is essential to any objectives regarding the Safety Risk Management pillar of SMS.
Last updated in September 2023.