Inadequate Safety Performance Compels Aviation SMS Implementation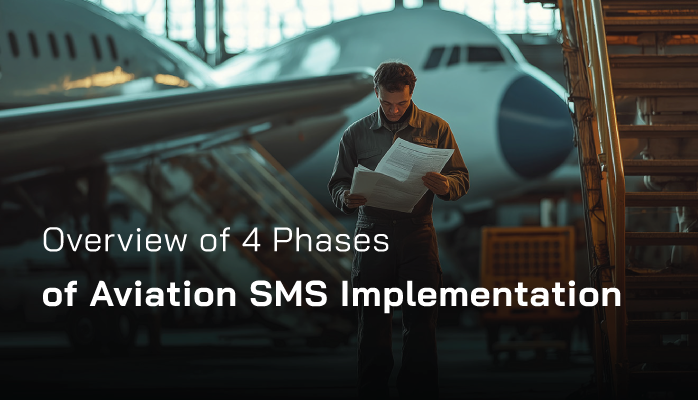 The level of measurable aviation safety performance is not the same across the world, country-to-country, or airline-to-airline. Some countries are notorious for having substandard aviation safety records and some do not follow international standards, including Bangladesh, Haiti, Honduras, and more.
Even within countries that have accepted and actively practice international aviation safety standards, the level of safety performance within the industry remains unequal. Some operators have excellent safety performance records, while other airlines have serious safety concerns, which is evidenced by high numbers of airlines being blacklisted from operating in Europe.
One reason ICAO mandated aviation safety management systems (SMS) in November 2006 was due to this obvious disparity of safety assurance within the aviation industry. In support of this mandate, ICAO provided the 4 Phases of aviation SMS implementation, These four phases have proven to become one of the great contributions ICAO has made to aviation service providers for the development of their aviation SMS.
Four Phases Provides Intuitive Framework
The 4 Phases of implementation provide a framework and road map service providers can follow to build a highly functioning safety program that meets regulatory SMS requirements.
A basic description of each of the Phases of SMS implementation is:
Phase 1, Getting a high-level view of the current state of safety in the organization;
Phase 2, Defining, clarifying, and documenting many of the elements in Phase 1;
Phase 3, Establishing resources for many functionalities in the SMS; and
Phase 4, Carrying out the use and monitoring of resources implemented in Phase 3.
Following this framework keeps SMS implementation manageable. Without a structured plan, such as this, implementation of the SMS is:
Scary;
Impossible to understand SMS requirements;
Frustrating to accountable executives and upper management;
Hard to manage; and
Easily sidetracked, stalled, or aborted.
Below is an overview of each of the 4 Phases of ICAO-compliant SMS implementation. Why do we focus on ICAO compliance? All ICAO member countries have agreed to abide by ICAO SMS standards and recommended practices (SARPS).
Related Aviation SMS Implementation Articles
SMS Implementation Phase 1 – Get Grounded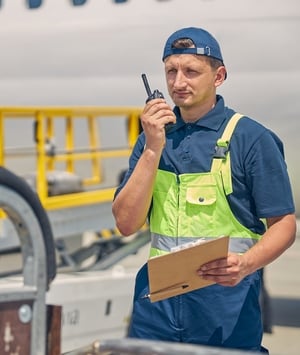 SMS Implementation Phase 1 high revolves around simply:
getting grounded in the current state of the SMS;
designing an ICAO regulatory compliant SMS; and
Preparing the organization for a big change to managing safety (in most cases).
The six primary activities (recommended by ICAO) are used to answer the questions:
How are we currently managing safety?
How do we ultimately want to manage safety?
How are we going to get there?
Phase 1 of aviation SMS implementation establishes a large-scale answer to these questions, with the following requirements for completing Phase 1:
Identify accountable executive and other important stakeholders;
Establish the implementation team (i.e., roles in the company and individual people);
Develop an implementation plan;
Establish a timeline or board for coordinating various implementation elements; and
Develop required documentation (i.e., required by oversight agency).
Phase 1 is listed as taking about a year to fully develop, though it can be longer or faster depending on, mainly, management oversight and existing safety culture.
Related Articles for Phase 1 SMS Implementation
Are you in phase 1 of an SMS implementation? How do you know where you are? Here is a quick survey to determine whether your Phase 1 SMS implementation activities have been fulfilled:
SMS Implementation Phase 2 – Establish Baseline Elements
Many elements in Phase 2 of aviation SMS implementation build, clarify and specify activities that were covered in Phase 1. The elements of Phase 2 are:
Identify, define, and document safety responsibilities and accountabilities (i.e., see #1 from Phase 1);
Define and document safety policy and objectives;
Establish process for accident investigation;
Document circumstances for penalties;
Provide resources for safety oversight, such as aviation safety management system software; and
Provide training resources.
Phase 2 generally should take about 12 months, like Phase 1. Oftentimes, Phase 2 and Phase 1 may be completed in conjunction as they are closely related in several of their elements.
Related Articles for Phase 2 SMS Implementation
Have you completed the second phase of your SMS implementation? Here is another quick survey to determine whether your Phase 2 SMS implementation activities have been adequately satisfied:
SMS Implementation Phase 3 – Provide Resources
Phase 3 of SMS implementation is considered the first major "hump," or "road-block" of all the phases. It marks the transition point from:
Accounting for and documenting safety elements; to
Providing resources that actually influence safety elements.
Unfortunately, Phase 3 is also where many programs run into "box-checking." This is basically accounting for a level of implementation on paper that does not actually exist in the operational environment.
Why does this happen in Phase 3? Because as said, Phase 3 requires the dispensing of resources – a dispensing which many SMS may not have the resources, management commitment, or energy to actually perform. The elements of Phase 3 are:
Establish process/resources for managing safety issues;
Define Acceptable Level of Safety, withstanding which the SMS should intervene with further safety measures;
Provide resources with a confidential method of reporting issues;
Provide means for sharing relevant safety data, such as Lessons Learned;
Provide a hazard reporting (and other data acquisition) system; and
Establish safety performance indicators (i.e., KPIs).
Full implementation of Phase 3 is time and energy intensive and generally takes about 2 years.
Related Articles for Phase 3 SMS Implementation
Have you completed your third phase of an SMS implementation? Use this quick survey to evaluate whether your Phase 3 SMS implementation requirements have been adequately satisfied:
SMS Implementation Phase 4 – Implement Reliability Measures
Getting over Phase 3 is a major accomplishment for SMS programs, and Phase 4 of aviation SMS implementation will simply continue many of the establishments of Phase 3. The activities include:
Review, agree upon, and monitor safety performance indicators;
Implement confidential reporting system;
Establish and monitor other safety performance indicators (i.e., that aren't "key" performance indicators);
Promote and distribute safety information, and exchange it with other service providers;
Inspect and audit SMS based on analysis of safety data; and
Create a process for internal review of the SMS program, and follow through with it.
To put it simply, much of Phase 4 simply involves following through with resources provided in Phase 3. Implementing full use of these resources will be time-consuming, though less energy intensive than Phase 3.
Related Articles for Phase 4 SMS Implementation
Have you completed the final phase of your SMS implementation? How do you know for sure? Here is the final SMS implementation survey to determine whether your Phase 4 SMS implementation activities are complete:
---
For more information about SMS implementation, these implementation plan resources should prove very useful:
SMS implementations have potentially massive amounts of SMS documentation requirements. Based on over a dozen years of empirical evidence, aviation service providers who implement commercial aviation SMS databases early on in their SMS implementations have fewer audit findings than operators who use spreadsheets or in-house tools.
Reduce your risk. Start your SMS implementation with higher chances of success. Let us help with SMS database tools built specifically to address SMS requirements.
Not ready for a live demo? Watch these SMS demo videos instead.
Last updated August 2023.