Definition of Acceptable Level of Safety in Aviation SMS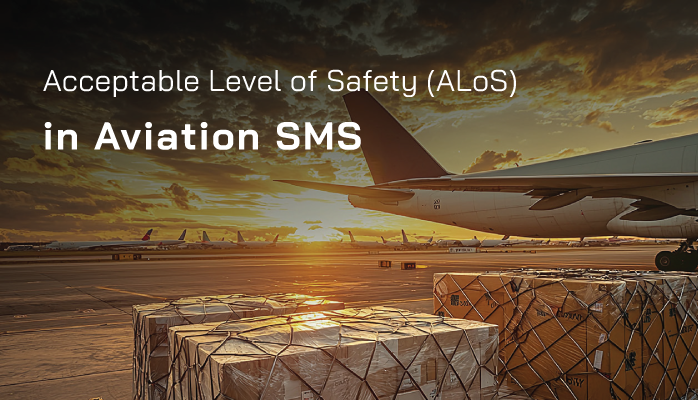 Acceptable Level of Safety (ALoS) in Aviation SMS is how you define the maximum level of risk you are willing to accept as "reasonable."
When I say "you," I'm actually referring to the person who has the authority to accept risk for a particular area of operations. This may include:
Accountable executive;
Department heads;
Safety officers; or
Line managers.
What "Acceptable" means is that no further mitigatory actions are required for the safety concern in question. What "Level of Safety" means is simply the level of exposure a safety issue poses. The valuation of ALoS will be made on safety concerns as they are identified and reviewed.
Why ALoS Is Important to Aviation SMS
Reaching absolute safety is impossible. Aviation service providers need to be able to define and take on some level of risk. Acceptable Level of Risk provides service providers with this opportunity.
Without this opportunity, service providers would have to practice a type of continuous improvement that aims to eliminate all risks. This practice would be frustrating, costly, and lead to poor aviation safety culture.
ALoS is also important because it acts as a risk mitigation strategy, called Risk Acceptance. In order for ALoS to be a risk mitigation strategy, your organization needs to define ALoS and defend your reason for identifying what is and isn't acceptable.
How ALoS Relates to Risk Assessment
Identifying Acceptable Level of Safety and unacceptable level of safety is a matter of identifying which risk assessments are and aren't acceptable. In order to define ALoS, your organization must:
Document the risk matrix that your organization will use, including matrix colors and grid size;
Define what each level of Likelihood is in your risk matrix; and
Define what each level of Severity is in your risk matrix.
In other words, the risk matrix:
Is your tool for quantifying acceptability/unacceptability;
Ensures consistent assessment of acceptability/unacceptability; and
Sets benchmarks for residual assessments and exposure.
Once all of the above points have been analyzed, you can define an Acceptable Level of Safety.
Related Aviation Risk Assessment Articles
How to Define Acceptable Level of Safety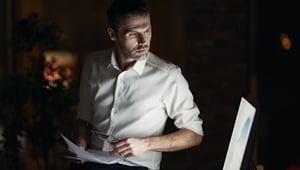 Airline SMS programs, Airport SMS programs, and other service providers need to define their own criteria for severity and probability. In turn, different service providers will define ALoS differently.
This is because:
Differing willingness to take on more risk as being acceptable; and
Different defining criteria for severity and probability.
Your organization should document which composites of likelihood-severity are acceptable, and which aren't. This documentation should be communicated to all relevant employees/managers who are involved in the risk assessment processes.
Justifying Your Definition of ALoS
As mentioned, your organization should aggressively defend your established criteria for ALoS. Justifying acceptability involves using the following to show that your definition of ALoS provides for a safe operational environment:
Key performance indicators; and
Residual risk assessments.
These important safety tools are delivered through:
Safety data, such as from an aviation safety database;
Safety charts and metrics; and
Demonstration of "acceptable" issue safety performance.
A good way to do this is to use:
KPIs related to risk assessments;
Leading indicators related to risk assessments; or
Custom graphs that show hazard classifications based on risk assessments.
Last updated April 2023.