Changes Are Delicate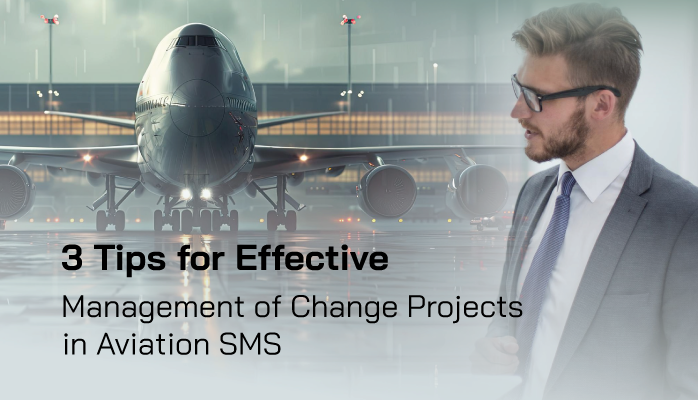 The systems, procedures, and regulations of aviation service providers are as multifaceted as just about any industry in the world. We can imagine it as a house of cards, where all of the various elements lean on each other to form what we know as the aviation industry.
The aviation industry has matured significantly in the past one hundred years since the first scheduled airline flight in 1914. Change is inevitable.
With the advent of formal aviation safety management systems (SMS), change management has taken a more structured approach.
Related Aviation SMS Management of Change Articles
SMS Management of Change Requires Significant Documentation
Aviation service providers with implemented SMS have a high hurdle to leap that was not required before the SMS requirement. Documentation is required for changing risk controls or when considering new routes. These documentation requirements have operators scratching their heads in confusion.
What is required?
How big of a change requires change management documentation?
What is the process of performing and properly documenting the management of a change project?
How does one conduct a hazard analysis and safety risk analysis in change management?
What triggers should I look for when considering the initiation of a change management project?
There are a lot of questions that a new safety manager may have. But don't feel bad. Even the more experienced safety managers are puzzled as to what standards must they abide by?
Safety professionals are familiar with SMS regulatory guidance. They recognize the term "according to the size and complexity of your operation" when considering how much effort to apply to a particular SMS requirement. This phrase really leaves safety managers around the world "scratching their heads" and wondering "how much is good enough?" when they consider change management documentation.
This is a great question. Luckily, I've worked with many aviation service providers on this topic. We also provide a tool to manage change management projects in an integrated SMS database.
Templates take the guesswork out of the management of change projects. Having an online tool helps to
initiate and manage the change;
collaborate on the change among the safety team, operational managers, and subject matter experts;
review hazards, risks, and risk controls affected by the change;
document the change;
monitor the change; and
adjust the change when necessary.
When operators have implemented aviation SMS, they can no longer decide to implement a change without going through a "process." What does this look like?
Related Aviation SMS Management of Change Articles
What Is Management of Change in Aviation SMS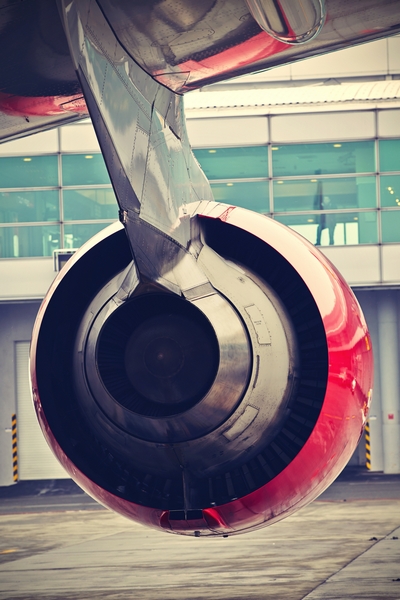 Aviation safety management of change is the formal, documented process describing the processes, strategies, and risks associated with the change. Many triggers can indicate you should initiate a management of change (MOC) project. They are not trivial changes, but changes that could potentially introduce unmitigated risk into operations.
Triggering conditions have been listed by many regulatory agencies where a formal MOC project must be considered, including:
Ineffective risk controls;
Changes in fleet size and/or composition
Service to a new location
New operational procedure
Changing existing operational procedures
New regulatory guidance that affects operations
Changes in scheduled routes or expansions
Operational environment change
Change of client requirements
New training programs to mitigate identified risk
One doesn't need to be an operational expert to recognize that all of these changes can become as complex as switching out a new card in that house of cards. There are many factors involved, including:
Personnel;
Equipment;
Facilities;
Operating environment; and
Regulatory environment.
The change process is delicate and fraught with hazards that may often go undetected in an informal change management approach. As you can imagine, anything dealing with hazards and SMS requires a proactive hazard identification and safety risk analysis process to be performed by:
Safety team;
Operational department heads;
External stakeholders affected by the change; and
Subject matter experts.
Related Aviation Hazard Identification Articles
As we are beginning to see, management of change is not a trivial exercise in aviation SMS.
Auditors love to trip up mid-sized to larger operators with the management of change process reviews. From their viewpoint, aviation SMS change management is an essential part of SMS' risk management processes. And they are correct.
Management of change is important to ensure the "system design" remains logically sound after considering the effects that the proposed change introduces to operations, but before the change is implemented. Management of change belongs to the Safety Risk Management (SRM) component, which is the system design. Once the change is implemented, operations will be monitored to determine whether the change is adversely affecting operations. These monitoring activities will be done using Safety Assurance (SA) activities, most commonly:
employee monitoring followed by safety reporting when anomalies are detected;
auditing the system and processes; and
other company-specific systems that detect anomalies.
See the image below depicting SRM and SA interactions. Again, management of change activities belongs to the SMS' SRM processes.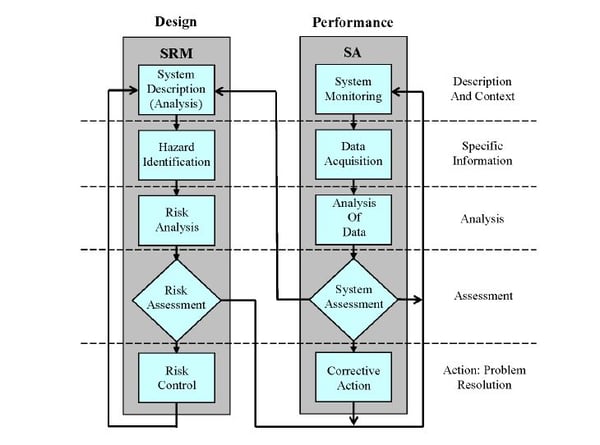 How Can Very Small Operators Demonstrate Management of Change?
Very small operators don't have much regulatory pressure regarding their MOC activities; however, you should have processes in place to demonstrate compliance. Whether you will ever initiate your MOC process remains to be seen.
In recent years, I've seen four very small operators with fewer than 50 employees be asked to demonstrate their MOC processes during regulatory audits and audits from standards bodies. Many of these operators never needed to develop a MOC project since they first implemented their SMS. When these smaller operators were asked to demonstrate their MOC processes, they were a bit apprehensive and didn't know what the auditors expected.
What happened?
In every case, the operator took the auditor to their Management of Change module in their SMS database. There were no projects. There was no documentation for auditors to review. There was a very comprehensive and robust tool, but no MOC projects were listed. And I know this because I manage their SMS databases.
In these operators' SMS manuals, they had written that change management was to be performed according to the processes used by the Management of Change tools in their SMS database. Although the operators never needed (at that time) to document an MOC project, they had the processes and tools ready should one of the triggering events require an MOC.
The SMS database saved these operators again. Choosing the right SMS database will save your company many times when the SMS auditors come.
Related Aviation SMS Database Articles
Besides having an SMS database to cover your six, here are three more tips to be more effective in working on your MOC projects.
1- Remember MOC Is Reflective and Projective
The most obvious goal of change management is to effect the change in the safest way possible while ensuring all hazards have been accounted for and mitigated. In other words, no accidents related to the introduced change.
But it's deeper than that. The question of "how to manage change" is a process – not simply an action or preventative measure – and one that aims to be:
Well defined
Stable
Repeatable
Documented
It's important to keep these in mind because the process of management of change is both a reflective and projective process.
When managing change, one must react according to the context.
Is this a new change?
Are we changing existing processes or risk controls?
Based on these two questions, a MOC management team must
review the past performance (if changing a process);
list alternatives to improve past performance;
select an alternative and design an implementation plan;
review the environment to determine whether hazards will be accounted for;
integrate those improvements into the current system (or new system); and
monitor the system to ensure adequate safety performance.
Eventually, such a process creates stability in the process and comprehensive hazard and risk assessment.
As the safety team reviews the proposed change, they must identify and evaluate both existing and new:
Hazards;
Risks and
Risk controls.
This task becomes easier to accomplish with an SMS database that integrates collected data from the organization's SRM and SA data management processes. Safety teams spend considerably less time analyzing hazards and risks when this data is easily accessible and integrated into their MOC documentation tools.
When operators use spreadsheets to manage their hazard register and safety reports, the MOC process becomes a nightmare. Data becomes too difficult to review to add significant decision-making value to the MOC team.
In order to engage in effective, fact-based decision-making, the MOC team needs fast access to historical hazard and event data. For example, how does the MOC review team know that the existing control measures are effective? What fact-based evidence is available to justify their decision to keep the risk control or to replace the risk control? An SMS database is a real-time saver when it comes to managing MOC projects.
Related Articles on Monitoring Effectiveness of Risk Controls
2 - Ask Creative Questions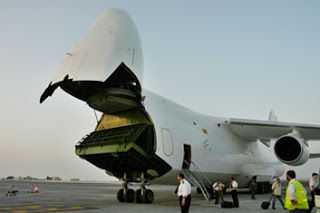 Every change can manifest hazards in ingenious ways. For a management plan to be comprehensive and well-defined, a safety officer needs to ask creative questions about the change.
What do I mean by creative?
Asking creative questions is really a shorter way of saying: brainstorm and try and address risks that aren't obvious in the "what-if" questions.
Think outside the box.
These questions should be aimed at possible risks and hazards within an operational environment as well as in the physical/external environment.
Things such as:
What kinds of weather may have an effect on this change?
How does this change affect employees?
How are customers or tenants affected by the change?
Does this change affect other systems?
How do we recover or roll back this change should it introduce unforeseen, unmitigated risk?
Can this change be affected by unmanned aircraft systems?
What if the financial health of the economy collapses?
Answering such questions may reveal highly relevant hazards that should be accounted for in the SMS change management process. Structured MOC methodology becomes a useful tool when you are repeatedly
going through new hazard identification processes;
developing strategies to mitigate risk; as well as
monitoring the system after implementation.
3 - Don't Review with Hindsight Bias
This is tough and far too many managers audit on the basis of being reactive. Here's the difference. If, during the management of change a small problem occurs, the reactive analysis review simply says
Problem X happened, so next time, we need to incorporate measures to mitigate X risk.
This approach only addresses the symptom. Granted, it may fix the problem too. But if X problem happened because of a deeper-rooted cause in the management of change process, then it is likely to become a problem again in future MOC projects.
A better approach would be:
What leads up to problem X? How could we have initially accounted for it in our plan?
Starting with a question and looking at what leads up to the problem, rather than simply providing solutions, is a good way to review without hindsight bias.
Final Thoughts on Management of Change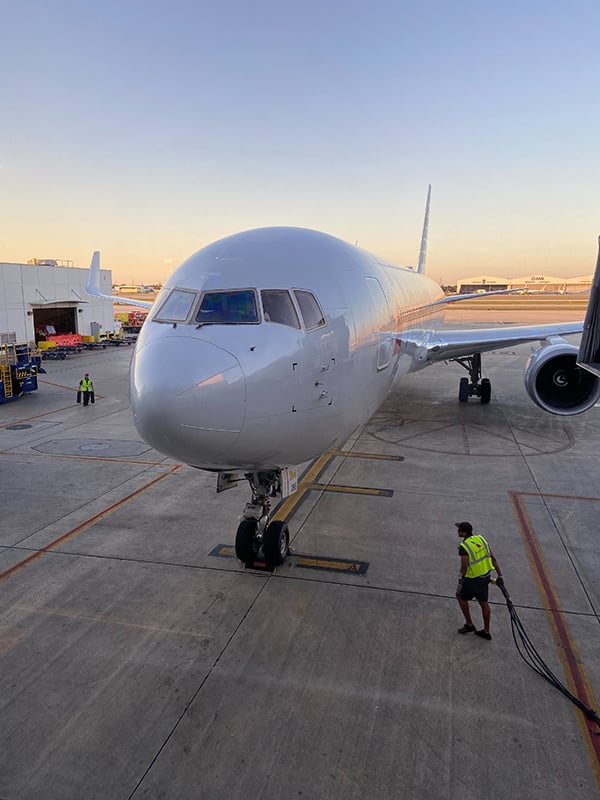 Change management in SMS can be extremely complex and a full treatment of the MOC process is beyond the scope of a single article.
Creating stable, efficient processes for managing change in the aviation SMS takes time. Don't feel as if you have to have perfect processes from the very start. The same applies to all SMS documentation. There will always be room for improvement, so change is expected.
Working on MOC projects also takes some imagination and a good deal of objective analysis without hindsight bias. SMS database tools that already have embedded, industry-accepted MOC processes will save you considerable time and energy documenting each MOC project. Furthermore, you need to consider subsequent risk-monitoring processes that are related to your MOC project. Operators with low-cost tools confidently breeze through audits that focus on MOC.
The biggest challenges we see with operators working with MOCs are reviewing and documenting the
system description;
system review activities;
proactive hazard identification; and
safety risk analysis.
This also takes the most time, especially when hazard, risk, and risk control documentation is stored in separate, disconnected systems, or stored on a shared drive "somewhere."
We repeatedly see operators that don't have all their SMS data in one location. In these cases, the MOC process takes five times longer than it should. The extra time is spent researching disparate data sources and collecting relevant hazard and risk data. This is a nightmare that safety teams don't want to revisit. Consequently, MOC documentation suffers and audit findings are the result.
Related Aviation Hazard Identification Articles
Technologies – in the form of computers, robots, drones, etc – are changing at an exponentially faster rate. The aviation industry, with all its many different aspects, will have to keep up.
Change is inevitable.
You may only have 100 employees this year, but maybe your company will grow to 300 employees within five years. These are common scenarios. MOC projects will afford management the opportunity to identify hazards before haphazardly injecting change into their existing operations.
As SMS matures, I have a feeling that aviation change management will increasingly become more important for:
smaller operators who are growing their operations;
fast-paced technology-based companies (like manufacturers and drone operators); and
operators who never previously accounted for or required change management oversight.
There will be some growing pains. But if you run into problems, we may be able to help.
SMS Pro has been developing and supporting aviation SMS' management of change projects since 2008. This is a full-service SMS database. Industry-accepted processes come with your SMS database. Therefore, if your risk management processes need help, give us a try.
---
Below are some short demo videos. If you need MOC tools or any other tools related to SMS, check us out.
Live SMS Pro Demo
Have questions? Ready to get started using SMS Pro? Want to see the system live? Sign up for a live demo.
Last updated November 2023.