What Are Key Performance Indicators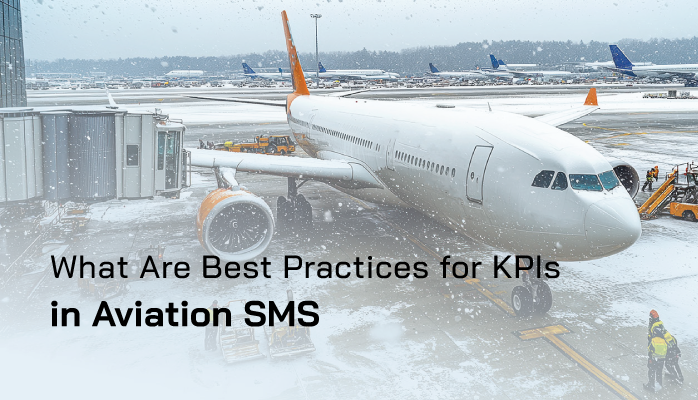 Key performance indicators in aviation SMS measure the core safety concerns of your organization. They help you evaluate your success at reaching important safety targets.
KPIs are NOT used to evaluate:
Overall safety performance of the entire SMS

KPIs are for only the most important areas of performance;

All aspects of organizational effectiveness

KPIs are concerned only with the effectiveness of safety objectives

One part of your SMS

KPIs are a specific measurement that may or may not currently evaluate one area of your SMS
KPIs can be:
Data metrics; or
Classifications.
For more information, see the list of KPI educational resources.
We receive many questions about how to manage KPIs, including how to create them, monitor them, and other best practices. Here are the best practices for key performance indicators in aviation SMS.
Know What KPIs Are Used For
KPIs are created in response to your safety objectives or are mandated to be tracked by your civil aviation authority.
Each of your objectives should have a corresponding KPI/SPI that allows you to quantitatively evaluate it. For example:
With an objective of "Increase safety reporting culture," you might have a KPI:
That is monitors classifications for proactive issues;
That is a data metric monitoring percentage of increase/decrease of a number of reported hazards over the previous year.
How Often Should KPIs Be Updated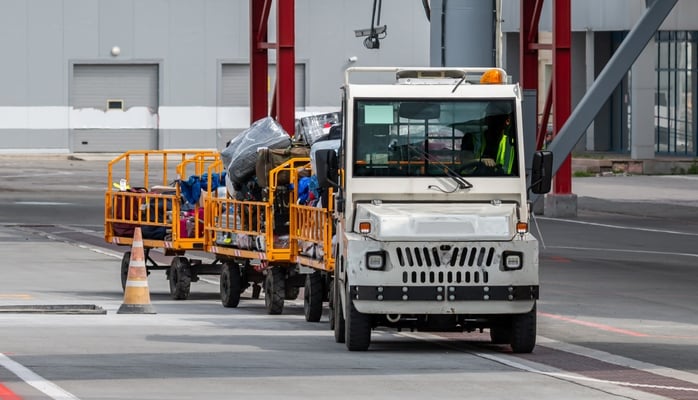 Since key performance indicators are tied to your safety objectives, they should be updated when your objectives are updated. Most commonly, KPIs are updated every 1-2 years, as per an organization's policies regarding updating goals/objectives.
An easy way of looking at it is that each KPI should always be in sync with its respective objective.
How to Develop KPIs
We often get the most questions about how to develop KPIs. What this question shows is a fundamental lack of knowledge about what KPIs are.
Remember, KPIs are:
With this knowledge in mind, the process for developing KPIs is fairly straightforward:
Create high level, unchanging company goals;
Based on high-level goals, set current safety objectives;
For each safety objective, choose a classification or data metric that represents that objective; and
Make sure each KPI is SMART (see next section).
For example, if one of your current objectives is to improve wildlife safety around your aircraft, you might:
Set your wildlife strike classification as a KPI and assign a goal that is 15% fewer classifications than the previous year; or
Set a data metric to decrease the number of wildlife strikes by 15% under the previous year.
Whenever you get lost on how to create KPIs, always return to your safety objectives! If you don't have safety objectives, you need to develop them before you can create KPIs in aviation.
Related Articles for Aviation SMS Key Performance Indicators
SMART Aviation Key Performance Indicators
SMART is a very important acronym you must know for setting KPIs. SMART KPIs are one that:
Specific – make sure your KPI metric/classification monitors one thing;
Measurable – make sure your KPI is quantitative;
Attainable – make sure reaching your KPI goal is realistic;
Relevant – make sure your KPI directly reflects its respective safety target;
Timely – make sure your KPI has a time frame, such as by comparing your metric to the previous year.
Review each of your KPIs and ensure that they are SMART. If a KPI is not SMART, it should be revised.
Ensuring that each KPI is closely tied to its respective safety objective is a good way to naturally create SMART KPIs.
How to Review and Monitor KPI Performance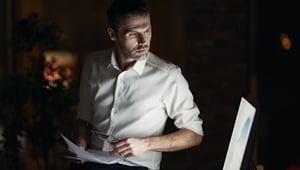 When it comes to reviewing and monitoring KPIs, here are some important points:
KPIs should always be set in a form that you can quantitatively monitor, which simply means you can express it as a number;
KPIs may be reviewed and monitored by one manager in smaller organizations, and by a safety team or delegated to subject matter experts in larger organizations;
KPIs can be monitored via a data metric like a leading indicator, or via a classification system;
KPI goals work well when compared to the previous year of operations to ensure continuous improvement; and
You can use aviation safety software to automatically monitor KPI performance.
If you are having difficulty monitoring or reviewing the performance of a KPI, it indicates that the KPI probably is not an ideal, SMART metric, and should be updated.
How Many KPIs Should Your Company Have
More KPIs do not mean better. You should have a list of KPIs with a length that is commiserated with your list of safety objectives. If you have 12 safety objectives for the current year, you might have a list of KPIs that is 10-15 metrics or classifications.
Too many KPIs dilute the effectiveness and defeat the purpose of key performance indicators. Too few KPIs and you are probably not monitoring an area of the critical safety performance of your SMS.
Large organizations may have more KPIs, and smaller organizations may have fewer. But again, the key point here is that your number of KPIs should be on par with your number of current safety targets/objectives.
Last updated May 2023.