Management Distancing Themselves from Aviation SMS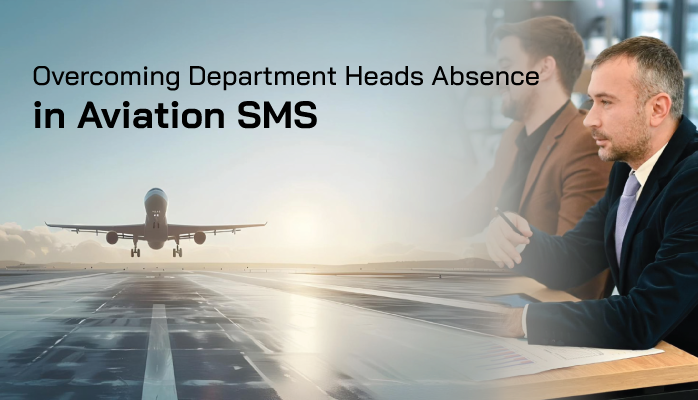 A common misperception in the aviation industry regarding safety management is that it is primarily a responsibility of the safety manager to work on all safety related matters.
The reality is actually different; paradoxically the safety manager is the one who should be doing the least: s/he should be working only as a facilitator of safety processes.
The real proactive work should be done at the level of each division with each divisional head (e.g. the flight operations manager) heavily involved in risk assessment and safety-sensitive development or updating of operating practices.
Why Department Heads Don't Stay Involved in SMS
A possible reason and perhaps the most common one, why this misperception exists is that the point as to the responsibility of the divisional heads with regard to safety was not stressed strongly enough during the first series of SMS training that was undergone by organizations needing to update with new safety management requirements.
Furthermore, when training was over, the urge to attend to the day-to-day challenges of managing operations has made safety management efforts less of a priority and easily dischargeable to the emerging figure of the safety manager.
Have You Read
Safety & Quality Departments Face Similar Challenges
Indeed, especially in small organizations, a similar misperception still exists with regard to quality management systems: it is not uncommon that quality management departments are often tasked to put their hands into the documentation and revise it to the required standard (which as quality auditors, they should know); the fact is that they should only limit themselves to audit or inspect the documentation and identify issues for rectification as part of continuous process improvement.
However, the rectification per se should be implemented by the functional division.
This same phenomenon is being experienced now with regard to safety management. Safety departments may end up doing the 'dirty work' as divisional managers deal with operational matters only, but by doing so a significant potential for improvement ends up not being fully exploited.
In fact the heads of divisions and their direct reports can be likened to living databases of safety information, they may well have recorded the whole operational history of the company and because of experience they can easily recognize what is safe from what is not.
Department heads' knowledge and expertise are indispensable for safety performance improvement. Department heads should work in full cooperation with safety departments who are the experts in safety management, some sort of soft skill, but can do little with it if their skill is not conjugated with the hard skill of divisional heads, their operational knowledge.
Related Aviation SMS Safety Articles
Fixing Universal Problem with Aviation Safety Management Systems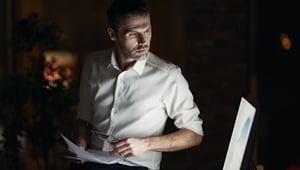 Changing this status quo may not be an easy exercise. One should start first and foremost by acknowledging that a change is needed because managing safety without a strong contribution by the operational divisions is simply not sustainable.
The following step is to seek inputs from the division by incentivizing them. The divisions may not be fully contributing for reasons ranging on a continuum between a not full realization and a blatant disregard for their responsibilities.
When the issue is more that they do not know their responsibilities, raising their awareness should probably do it.
When the issue is that they do not wish to cooperate – for whichever reason –then the only chance safety departments have is to bring the matter to the attention of the accountable executives who, as the ultimate owners of the aviation SMS program, are the only ones in a position to readdress the course of actions.
Establishing and maintaining accountability is very difficult to sustain without good aviation safety tools.
Have You Read
Final Thoughts on Dept Head's Responsibility
Over the years, we have seen a wide range of activities performed by aviation managers in their SMS. Without a doubt, the most effective companies implementing SMS have considerable participation from department heads.
Department heads are operational subject-matter experts.
Safety managers are SMS subject-matter experts.
Both groups must work together to guarantee that the SMS remains compliant with SMS regulatory requirements.
---
Do you need SMS collaboration tools that can be used by both department heads and safety managers? The best solution would be a single set of tools that documents all safety activities in the organization. A centralized database reduces the risk to SMS regulatory compliance.
Monitoring employee safety performance does not have to be limited to line-level employees. When department heads know their safety activities are transparent, they will be more apt to cooperate with the accountable executive's safety program.
Last updated November 2023.