Auditing Compels Operators to Adopt Better Aviation SMS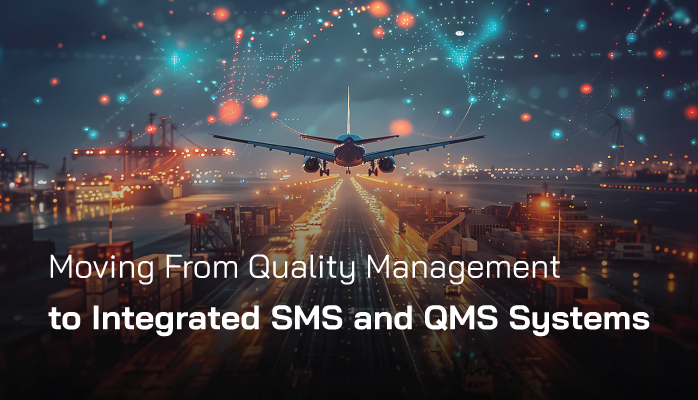 Aviation quality and compliance auditors use auditing software to measure compliance and to track corrective actions. IATA's IOSA program is a very good program to steer airlines toward an ICAO compliant safety management systems (SMS).
Quality, safety, and environmental management systems share many common elements and requirements. In fact, requirements for safety management systems have evolved from the quality management systems (QMS).
Looking at the two systems, one cannot but agree that SMS didn't evolve independently, but the framework was modeled after quality management systems.
Related Articles on Integrated Safety & Quality Management Systems
Separate Data Management Systems for Safety and Quality
Many medium to large-size aviation service providers emphasize the quality side of their businesses. I believe it is easier for managers to estimate greater financial value from QMS than SMS. This is perhaps why aviation-specific auditing software continues to be very popular.
Many aviation service providers have separate software tools for both quality and safety requirements. This can be seen as extravagance as full-featured SMS tools contain functionality to also manage QMS requirements. Alternatively, larger operators may already have complex databases to manage QMS requirements and can benefit by restructuring their QMS databases to accommodate SMS requirements.
In this article, we discuss how to migrate from a pure quality management system with limited abilities to a more robust software system designed to manage both QMS and SMS requirements. Integrated SMS and QMS systems make good business sense and save aviation service providers money in most cases.
While integrating QMS and SMS, managers need to be careful. One tendency is to adapt a rigid QMS solution to fit SMS requirements. Please be careful. Some considerations must be accounted for before jumping into the fray too quickly. If this QMS and SMS integration fails, management will sour on the idea of spending more money to "do it right the next time."
Operators Suffer Considerably before Switching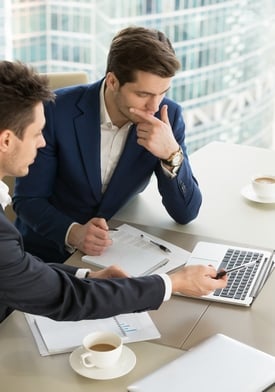 A wise safety manager once told me an interesting point about aviation service providers. She said: "Airlines that have adopted poor software systems will suffer for years before pulling the plug." Changing from one software system to another can be painful.
One needs to consider:
Additional costs of the new system;
Training employees on the new system;
Changing operations and safety manuals;
Acquiring necessary regulatory approvals (if necessary);
Migrating historical data from the legacy system to the new system;
Setting up custom auditing forms in the new system; and
Managing employees' resistance to change.
Additional Costs May Not Be Significant
Aviation auditing solutions are not inexpensive. They commonly run approximately $750 monthly for five users. Auditing solutions are not designed to be used by entire organizations.
Integrated aviation quality and safety management systems (QSMS) may cost a few hundred dollars extra per month, but the number of user accounts will be significantly higher. For example, SMS Pro offers 100 user accounts for approximately $1,000 monthly.
When one considers that an integrated QSMS solution satisfies the needs of both the safety and quality departments, the additional price seems like a bargain.
Related Articles on Integrated Safety & Quality Management
Aviation Auditors Don't Like to Read Documentation
Modern aviation auditing software is highly intuitive and very powerful. Training employees on the new system can be performed rather quickly with the aid of online videos and documentation. Online audit training videos are important because most auditors don't like to read, except for the questions in the checklists.
Online audit training videos are great because they can be accessed on demand. Training can be supplied at any time and anywhere there is an Internet connection.
Migrating from a QMS Database to Integrated SMS & QMS Programs
There are no two exact database systems. All modern aviation safety and quality management solutions have tools to export data, usually in the form of CSV (comma or tab-delimited files). These data exports allow safety and quality teams to migrate legacy data into new systems. We have seen a few airlines and airports that don't have databases, but merely PDF and Word files. They may also have a few spreadsheets.
Since every new system has a distinct data model, data analysis will be required to map database fields from the old system to the new system. Based on historical performance, data migrations typically take between 10 to 16 hours of labor. More complex systems may require up to 40 hours.
Needless to say, not all database fields map over perfectly to new systems. This does not mean that you will lose the data, but the data may be aggregated and shifted into other database fields, like comments or general descriptions.
Creating Custom Auditing Forms
Integrated quality and safety management systems have the ability to quickly create custom auditing forms. Audit checklists with approximately 25 questions may take about 15 minutes to create. These forms naturally integrate into audit scheduling functionality.
The aviation industry has several standardized auditing forms recognized internationally, such as ISAGO, IOSA, and BARS. These forms usually come prepackaged with modern integrated QMS and SMS programs. If your software provider doesn't have common auditing forms that are used internationally, then they will probably add them at no extra charge.
Managing Employees' Resistance to Change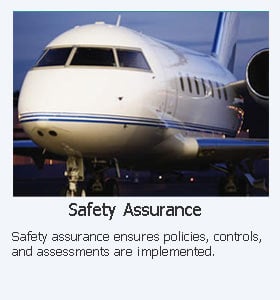 Let's face it. Most of us don't like to change the way we have been performing a task. We learn what works and to change it up requires additional "up-front work." Change is also very difficult to accept if we are already working at full capacity and have little time to learn new tricks. Safety cultures that trust management have less resistance to change. Companies that maintain a constant adversarial relationship between employees and management will require longer time intervals to overcome employees' resistance.
To combat employees' resistance to new aviation auditing software, there are a few techniques to consider.
Explain the benefits;
The new system integrates into the safety program, thereby reducing work;
Reduced software costs involving more users allow budgets to be spent elsewhere;
Enhanced functionality saves time on task;
Reduced time to manage both auditing and safety programs; and
Makes the company more competitive.
Send Out Incremental Warning Orders
Nobody likes to come to work one day to find their world turned upside down. Therefore, don't just dump the new system onto the employees' laps and say, take it or leave.
Give the employees a few weeks to become accustomed to the idea that a new, improved system is coming. Explain why the company is adopting a new system. Stress the benefits to the employees and not simply benefits to the company. Many employees don't care about how the company benefits.
Incremental warning orders can be sent out two or three weeks before initial training. The second may come a week before the initial software training. And finally, the last notice should come the day before their initial training.
Related Aviation SMS Training Articles
Involve the Employees When Moving to Another System
Employees are less resistant to change when they feel they are involved in the decision-making process. This is all a matter of perception.
Ask pertinent employees what they value or which features they would find most helpful in a new system. When employees participate in the early stages, acceptance of new software will increase and friction is reduced. Again, it is a matter of perception.
Final Thoughts about Moving from Q* to Integrated Quality and Safety Program
Changing to a new software program requires planning and attention to detail.
Auditors that don't have existing tools to effectively manage their audits will benefit from these modern systems. Benefits from these modern auditing systems include:
Managing multiple versions of auditing forms;
Scheduling audits and sending notifications to auditing teams;
Performing the audit (online or offline);
Documenting findings and concerns;
Managing corrective actions online;
Tracking corrective actions with notifications of overdue items;
Aggregating reports; and
Identifying repeated findings and trends.
If your company is considering acquiring auditing tools, you should also engage the safety team. There is more value for an organization when acquiring an integrated QSMS program that satisfies both the quality and safety departments.
---
SMS Pro provides an SMS database with auditing tools, or you can get the auditing system independently. Some QA departments don't want to include the safety team in their activities. In this case, we recommend the following audit management system.
SMS Pro's Safety-Quality Assurance Solution will help your company to mature from reactive risk management processes to predictive risk management. This solution includes all tools necessary for an ICAO-compliant SMS.
If you are wanting tools to manage both SMS and QA department needs, I recommend that you watch these short demo videos.
Live SMS Pro Demo
Like what you see? We'd like to become your SMS Partner. If you have questions or would like to get started, sign up for a live SMS Pro demo.
Last updated June 2023.