Making Decisions about QMS and SMS in Aviation Safety Management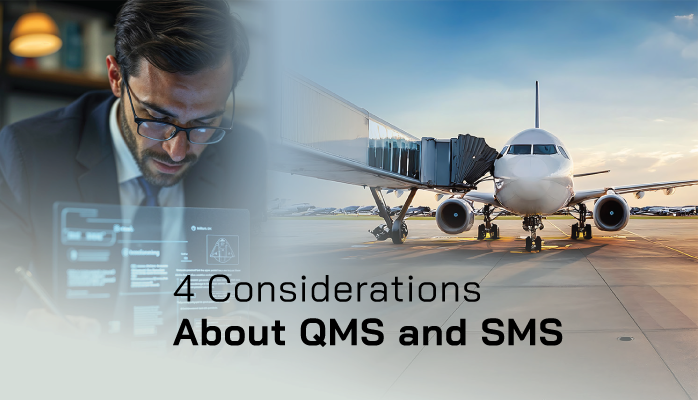 Recently, there has been a significant rise in the interest in reducing data management complexity and increasing synergies by integrating quality management systems (QMS) and safety management systems (SMS) in the aviation industry. This is probably because many aviation service providers have already begun or have well-developed SMS implementations.
Alternatively, the interest may result from the overwhelming number of data management systems that modern aviation service providers use to manage operations. Operators recognize that aviation SMS compliance is dependent on the collection, storage, and retrieval of SMS data that spans many years. In many cases, operational quality data will intersect SMS data, thereby causing management to realize that there may be some opportunities to improve operational efficiency and reduce data management burdens.
Related Articles on Integrated Aviation SMS and QMS
Deciding to Integrate Aviation SMS and QMS
At a certain point, continuous improvement will either plateau, or data from safety operations will conflict with quality-control operations.
When these things happen to aviation SMS implementations, it's time to start making some decisions about:
Restructuring the aviation SMS;
Changing QMS operations to better accommodate the SMS requirements; or
Integrating QMS and SMS.
Companies who have implemented an aviation SMS will eventually consider the above points as they attempt to continue improvements in safety performance. To make an educated, well-informed assessment of these points, safety management teams need to understand:
What QMS and SMS are;
How they overlap and are different; and
How to integrate quality and safety operations.
Here are 4 things to understand about QMS and SMS in aviation risk management.
1 – Defining QMS and SMS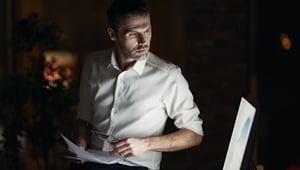 Quality management systems (QMS) are focused primarily on:
customers;
operational quality; and
business objectives.
For a QMS to reach its objectives, it naturally needs to clarify:
A company's structure;
Operational policies and procedures;
Planning and scheduling operations;
How resources will be allocated; and
How the business will manage the quality of service.
In short, QMS programs are focused on making an organization efficient and maximizing its integrity in terms of providing quality services/products to customers at the lowest cost. QMS programs' main focus is inward...with the aim of continuous improvement of operational processes to deliver the product or service that defines the organization's mission.
A safety management system in aviation commonly refers to a set of processes and tools to formally manage a structured safety program. Most aviation service providers have processes in place to mitigate risk to an acceptable level (ALoS).
While every operator has a "safety program," when we refer to SMS we are talking about the formal processes and methodologies to manage safety. This modern aviation SMS goes beyond the scope of traditional safety programs in that management is held accountable for the implementation and continued operation of the SMS.
Aviation SMS implementations are built on ICAO standards. Guidelines for managing safety programs are found in the "SMS Bible," ICAO Document 9859. You might hear safety professionals refer to this document as "9859" or "Doc 9859." At the time of writing, there have been four versions.
Related Articles on Integrating Aviation SMS and QMS
2 – Where QMS and SMS Overlap
As said, QMS and SMS are very similar on the surface. They rely on the following:
Creating policies and procedures;
Clarifying organizational structure;
Continuous monitoring of the environment;
System data for fact-based decision making;
Continuous improvement; and
Creating a system to rely on as a means of integrity rather than a person/people to rely on.
Both QMS and SMS use the same kind of organizational structure for reaching their respective objectives. The system/structure is simply the creation of a "formal," documentable framework for an organization to rely on.
This approach makes great sense. For example, during employee turnover or management changes, a company does not necessarily suffer because, ideally, additional employees and/or management can simply step in and lean on the system. Also, both SMS and QMS demonstrate a documentable commitment to an organization's concern and integrity.
The best way to understand how they overlap is that, while they sometimes have opposing objectives, their method and framework for achieving those objectives are similar, if not the same.
3 – How QMS and SMS Are Different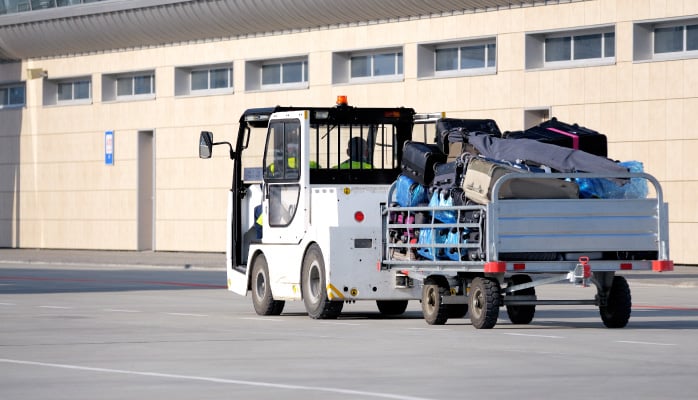 The primary difference between QMS and SMS is their primary objectives. QMS has a primary concern that is business-goal oriented. SMS implementations are primarily concerned with delivering products and services while not losing sight of continuously improving safety using structured and documented risk management processes.
To illustrate the difference in several examples, consider these several situations.
Both QMS and SMS will have organization charts. The responsibilities and flow of business-related information will be most efficiently dealt with in a way that is much different from the flow of safety-related information;
If safety-related information were to travel through the same channels as a QMS's org chart, the aviation SMS would suffer because many people in that information channel would be irrelevant; and
QMS systems may have goals and objectives that conflict with a safety program's standards of safety, such as dealing with employees' work hours and allocation of resources.
Such examples will come up repeatedly. While their methods are similar, the goals of SMS and QMS can often come into conflict if they are not integrated. Too often, operational department heads devote the bulk of their energies to delivering quality products and services while unconsciously neglecting SMS principles. The benefits of the QMS are more easily measured in terms of:
miles flown;
seats sold;
pax processed through airport;
parts manufactured;
aircraft serviced; etc.
Quantifying the value of the aviation SMS becomes more difficult. This is an inherent problem that managers confront as they reconcile the value of the aviation SMS as compared to the QMS. After all, how does one place a financial value on an accident that never happened due to the implementation of the aviation SMS?
Related Articles on Benefits of Aviation SMS
4 – How to Integrate QMS and SMS in Aviation Safety Programs
Integrating QMS and SMS can prove to be extremely beneficial to aviation service providers. Combined QMS and SMS are usually called:
Quality-safety management systems (QSMS);
Safety-quality management systems (SQMS); or
Integrated management systems.
All of the above points amount to the same thing: combined quality and safety operations. Combing QMS and SMS operations involve 5 general steps:
Ensure upper management support;
Redesign policies and procedures to incorporate QMS and SMS;
Create goals that combine SMS and QMS objectives;
Combine and/or coordinate QMS and SMS resources; and
QSMS performance monitoring.
Depending on the organization, there can be more or fewer steps, but the above points cover the critical elements needed to combine them. QSMS systems feature better use of resources and significantly reduced conflict of interest between performance vs preparedness.
Challenges to Integrating QMS and Aviation SMS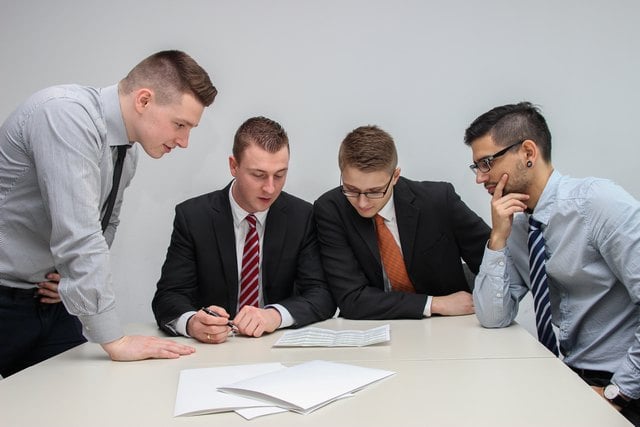 More aviation service providers don't integrate quality and safety operations because it requires:
Significant financial and physical support;
Time and planning;
Migration from prescriptive implementation to performance-based SMS implementation; and
Commitment from safety and executive management.
As operators expand on the scope of their SMS implementations, they must be prepared to justify their SMS-QMS design to regulatory authorities who are not educated in these principles. SMS regulatory auditors are trained to look for certain elements to determine compliance. When auditors become confused or are made to think outside the box, they may become unsure and ask for clarification.
In the early phases of SMS implementation, safety teams are seldom confident that their maturing SMS is compliant. They become very subservient to SMS auditor demands and simply wish for the auditors to "go away." In these cases, the unsure safety manager is not ready for "this SMS-QMS integration battle" with the regulators. Almost always, the safety manager will acquiesce to auditors' demands, even when it may not be in the best interests of the company. This is not always a bad thing. A smart safety manager will know "which battles to fight."
Larger aviation service providers benefit most from an integrated SMS-QMS. Most large operators already have most of the components of a QMS, so it makes sense that they extend the QMS to include the SMS elements. Small operators seldom integrate QMS and SMS because they simply don't have the resources or the volume to justify the integration.
We are seeing a shift in the thinking of the mid-sized airlines that implemented their aviation SMS ten or twelve years ago. Their safety cultures have improved and they are ready to capitalize on the risk management processes that they were forced to adopt with their SMS implementations. For me, it becomes very satisfying to see these mid-sized airlines extend the scope of their SMS implementations to include operational quality.
Extending the SMS to include QMS for mid-sized operators appears to be a natural evolution for forward-thinking managers. Their SMS risk management processes are effective and make great sense. From a management perspective, it makes little sense to waste great risk management tools and processes only on the safety initiative. As more mid-level and upper-level managers realize that there is a true, untapped opportunity waiting for them to unlock, I expect to see considerably more integrated SMS and QMS programs from mid-sized operators.
Related Articles on Quality Management Systems
Next Steps to Integrate Aviation SMS and QMS
Management buy-in is important to successfully integrate QMS features into an existing SMS implementation. Since very small operators are not typically concerned with an integrated QMS and SMS, let's focus on the mid-sized operator.
There are still many mid-sized operators that manage their SMS implementation using spreadsheets and paper. I'm sorry to break the bad news, but you will need a database to manage an integrated SMS-QMS as there will be simply too much data to manage. Actually, this may be good news if you are using spreadsheets. This will give you a solid business case to move to an SMS database.
Luckily, there are a couple of low-cost, commercially available SMS databases that can support multiple types of concerns. By "type of concern," I am referring to systems that are related but can share the same data management strategy as the SMS. For example, SMS Pro can manage multiple "types of concerns," such as:
Safety;
Quality;
Security;
Environmental; and
Compliance.
This list can be extended, of course, but these are the main types of systems that SMS Pro was designed to accommodate. It makes little sense to needlessly duplicate data management systems when one system will suffice. And this is what large operators are doing when they integrate their SMS into their QMS. Except with SMS Pro, operators are integrating their QMS elements with their SMS elements.
If your SMS implementation is mature, you may be ready to take your SMS to the next level. If you don't have adequate tools to manage an integrated SMS and QMS, I recommend that you review SMS Pro.
---
The following short demo videos will demonstrate the benefits of SMS Pro. As you consider the features, think about how you can manage operational quality using these same tried and tested risk management processes.
Good luck with your SMS.
Safety performance monitoring is an essential component of beginning to integrate SMS and QMS. This free guide will show you how:
Last updated June 2023.