Frequent Requests for Aviation Safety Manager Advice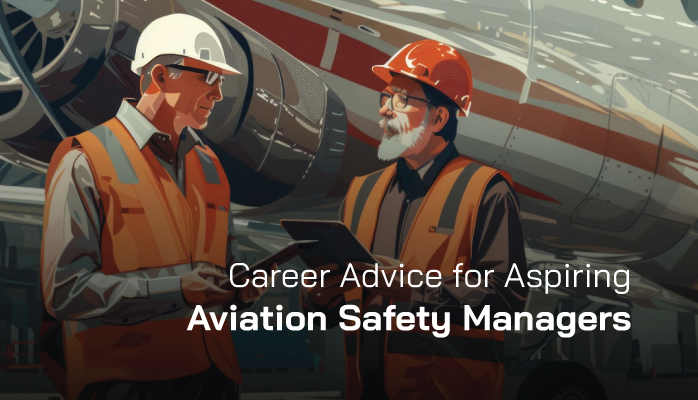 We often receive questions from aviation professionals who are interested in pursuing a career as a Safety Manager.
This article should help to answer some of the most common questions.
High-quality career advice from practicing safety professionals can help you:
Make better decisions;
Advance your career; and
Motivate you when things seem hopeless.
Why Do You Want to Be an Aviation Safety Manager?
There must be some motivation or impetus for you to want to get involved in this role. No doubt, you probably have a deep passion for safety and want to make a difference in an aviation organization. But keep in mind that while a Safety Manager can be a highly rewarding and prestigious management position, it does come with
loads of responsibility,
accountability,
a lot of hard work, and
most likely being on call 24/7.
Make sure you're in it for the right reason!
Related Aviation Safety Manager Articles
What Is a Safety Manager's Role?
The Safety Manager is the focal point for the overall safety of an organization. In many cases, this includes implementing and/or managing the organization's safety management system (SMS).
What Qualifications Do I Need to Be a Safety Manager?
From an academic standpoint, a college degree is important:
Bachelor degrees are great;
Master Degrees are even better.
If the degree is in an aviation discipline (especially safety) this will further increase your marketability and ease of transition into your practical career (if you are seeking your first Safety Manager job position).
From a practical standpoint, a Safety Manager should have some type of management experience and a solid understanding of safety-critical systems within the context of an organization. Due to the fact that the Safety Manager's job is "the management of safety," the following criteria would also apply to the Safety Manager's skill set:
Professional knowledge of the organization's specific operations and environment;
Analytical thinking and problem-solving abilities;
Inter and intra-organization project management skills;
People-oriented skills such as objectivity, trust, fairness, etc.;
Communication skills, both written and oral.
What Will Be My Role in the Organization's SMS?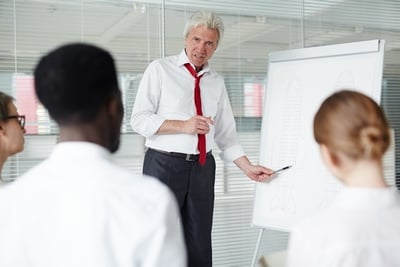 As a Safety Manager, you'll most likely be tasked with the implementation (or oversight) of the organization's SMS program. The Safety Manager is the focal point of the SMS; however, the Safety Manager may act more in the capacity of a "task assigner" to various departments in the organization. These tasks include corrective and preventive actions.
Using an American Football analogy, I like to think of the Safety Manager as the "Quarterback," and the various Department Heads as the "Receivers" and "Running Backs". That being said, the Safety Manager's role in the SMS (as the Quarterback) will include the following:
Promote safety awareness within the organization;
Ensure that safety management has the same or higher priority level throughout the organization as any other management and operational processes;
Manage all aspects of the organization's SMS, including:
Monitoring the effectiveness of the SMS;
Initiating corrective and preventive actions when necessary;
Providing safety reports on SMS performance on a periodic basis;
Providing safety advice to top management and proposing corrective actions on safety related-issues as needed;
Ensuring that safety-related documentation and records are available and up-to-date.
I have lots of passion and enthusiasm, but I am having a hard time getting my first safety-related job. What can I do?
If you're still attending college, or if you've already completed your degree, and are having a hard time "getting your foot in the door," you might consider an internship. Many colleges and universities offer internship programs with airlines and other types of aviation organizations. Even if you've been long graduated from school, you can still find excellent internship opportunities offered directly by aviation organizations on a global basis.
Although internships typically don't provide compensation (some do), practical work experience is invaluable. In some cases, the company will hire the intern, allowing the opportunity for advancement to higher-level positions, such as Safety Manager. I have seen this happen many times! Even if the company doesn't hire the intern, the experience will be a terrific resume enhancer for other opportunities.
Related Articles on Aviation Safety Manager
What Else Should I Know about Being a Safety Manager?
As an aspiring Safety Manager, you should have a passion for safety, not just an interest in safety! It can be a very demanding, but rewarding position. Learn as much as you can about safety; not so much from college textbooks, but rather from current, practical books and articles specific to aviation safety. ICAO Document 9859 is a good start. Knowledge is power.
I recommend reading Doc 9859 at least twice or until you have the "safety lingo" well understood and you can speak aviation safety and risk management like an authority.
Read everything and anything you can! Also:
Consider expanding your network of aviation safety professionals.
Create a LinkedIn® profile (if you haven't already done so).
Join "Aviation Safety Management Systems" LinkedIn Group and other aviation groups.
Attend some safety conferences and seminars.
Ensure that your resume is professional and up to date.
In many cases your resume will be the first impression of you, and if it's rife with grammar and punctuation errors, it will likely wind up in the wastebasket. Your resume says A LOT about you! The same thing goes for cover letters.
We Wish You Success, Aviation Safety Manager!
I hope this short Q&A article was helpful for all the aspiring Safety Managers out there!
Good luck in your new Safety Manager position, and please keep us in mind when you need safety training and consulting services at your organization. We specialize in SMS training and implementation on a worldwide basis.
---
Do you want to see what safety managers do daily, weekly, monthly...?
Do you need some one-on-one SMS consulting or human factors consulting?
Last updated March 2023.