Duties & Responsibilities Shape Behaviors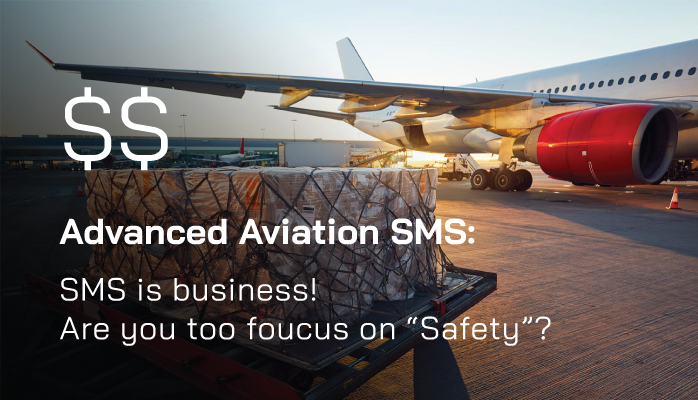 This is an exciting article. We share concrete tips and tricks to modify your aviation safety management system (SMS) in this Advanced Aviation SMS series. To date, this advanced series has been focused on a financial business theory supported by science and technology.
In this article, we discuss modifying employees' expected safety duties and responsibilities. Shifting from a pure safety focus has benefits. For example, this "safety-through-quality" change will provide both sufficient quantity and quality of inputs for your aviation SMS to prosper as designed. You may instantly think we're talking about safety reporting cultures and safety promotion. True, these are related, but let's not put the cart before the horse.
This article is not about elementary SMS implementation. However, elements of your SMS implementation will be reviewed and strengthened. Our goal is to support SMS as a core business function capable of returning significant financial benefits. You remember this, right? Isn't this what we were promised by ICAO in November 2006?
Employees do what they are told. At least, we hope they do. Otherwise, they get fired, transferred, and often, promoted.
Question: What do safety teams tell employees to become aware of during hazard identification training and safety promotion campaigns?
Answer: Safety hazards with uncontrolled risk.
This is standard SMS in most companies. The "focus" is on the safety hazard... However, SMS was designed for business, otherwise, we'd still be relying primarily upon engineered "system safety."
SMS is expected to generate positive financial benefits and let me tell you something: If you only focus on safety, you will only get safety.
Let's learn a few power tricks to amplify the effectiveness of your SMS!
SMS is Business! Are you focused too tightly on "Safety?"
Related Aviation SMS Articles
Background Information
This article continues to focus on the business aspect of your SMS implementation. Peter Gardiner, former president of Southern California Safety Institute (SCSI) told me in 2007 that the only way to get senior management to earnestly adopt SMS principles as a core business strategy was "to show them the business case."
Peter created SMS courses aimed at worldwide, senior-level business executives. Maybe you attended one of them, as SCSI's SMS for Executives courses appeared very popular in 2006-2008.
Thinking back on Peter, I'm reminded that safety managers are not business managers. Safety professionals typically don't have business backgrounds. Consequently, safety managers commonly implement SMS without fully understanding the big "business picture" while focused on the dauntingly complex "SMS framework."
Most SMS guidance literature focuses on implementing "safety management systems," with the emphasis necessarily on "safety." Consultants also naturally focus on safety, as that is their objective and purported specialty.
SMS professionals have unwittingly fenced themselves off from tremendous opportunity. But there is hope.
Related Aviation SMS Articles
SMS Evolved from Quality Management Systems
The SMS framework evolved from quality management systems (QMS), therefore, they share many common elements. Larger companies with more than 500 employees understood the SMS value proposition and could efficiently adapt existing QMS data management systems to support the additional SMS initiative.
Larger companies are better prepared logistically for SMS data management challenges. They enjoy staffed business analysts and intuitively understand the strong relationship between safety and quality. Sophisticated "safety data management" is no stranger to these larger operators, as "OSHA" and "system safety" had long become familiar, engrained processes managed deftly using existing complex database systems.
It is the smaller companies with 20-350 employees that I envision using these "Advanced Aviation SMS" strategies the most effectively. Quality management systems are practically unheard of in smaller companies... until now!
Implemented SMS components contain powerful QMS elements that must be exploited by smart business-focused safety professionals. SMS is business. There is a time and place for the flowery, politically correct lingo, but not here in these advanced business articles.
Focus: Safety Accountabilities under Safety Policy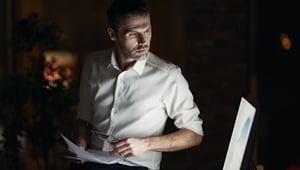 The ICAO-compliant aviation SMS framework consists of four main components, also called Pillars. Under the "Safety Policy" component, you will find the "Safety Accountabilities" element. To satisfy this element, operators:
Define lines of safety accountability throughout the organization, including direct accountability for safety on the part of senior management;
Identify accountabilities of all members of management, as well as of employees, with respect to safety performance in the SMS;
Document and communicate safety responsibilities, accountabilities and authorities; and
Define levels of management with authority to make decisions regarding safety risk tolerability.
These "SMS duties and responsibilities" are commonly taught/communicated to employees and managers during their initial SMS training session. Many organizations call this "SMS Induction," just as SMS Pro database users recognize the term. This "SMS Induction" process presents an opportunity. Do you see it?
These Advanced Aviation SMS topics can be used by any operator with automated tools, but SMS Pro database users will benefit most, as they already possess these business-focused, automated tools, thereby reducing burdensome, long-term management processes. If processes are not simple, they are not sustainable!
To continue, we are not discussing the purpose of safety accountabilities, but to modify employees' existing accountabilities. Many readers undoubtedly started their SMS' "safety accountabilities" from templates, such as those shown below. If so, your safety accountabilities descriptions require resonating "safety through quality" messages powerfully promoting your SMS to align with your business strategy. Our purported business strategy is to create value, however, it may fall into our laps.
Our safety-through-quality business strategy is communicated through the required "safety policy." Changing the safety policy was described in the previous article. We modified our safety policy to align with our business-focused narrative. I bring this up again to complete the logical thought process.
If your SMS is suffering, there is hope! You can do this! The safety accountabilities below are inadequate, but they can be modified easily to align with your business-focused strategy.
Realistic Hope for SMS Financial Benefits Even with Small Operators
A common, villain appeared within previous "Advanced Aviation SMS" articles in the form of under-performing SMS implementations. When the SMS focuses only on safety or is locked in "system safety" paralysis, the SMS will not deliver continuous financial benefits.
In SMS, the keyword is "system." All pieces are interdependent.
All SMS components and elements are interdependent and important. The SMS creators didn't add extraneous elements to needlessly burden the highly-interdependent system. The SMS framework is beautiful, robust, and scalable.
All aviation SMS elements are interdependent.
The SMS framework is sustainable only with automation except for the smallest companies.
Manually managing SMS data and documentation requirements are not a long-term option. This statement becomes doubly reinforced if you hope to demonstrate a trend that may deliver tremendous organizational value...more than once.
If you insist on manually managing SMS data using spreadsheets and paper, you should only strive to check the box and put no more effort into the SMS documentation as necessary. This is also a sound business strategy, albeit one that is not politically correct. How small? This is dependent on multiple factors, far too many to weigh here.
From my "expert systems' perspective," operators with groups as small as 5-10 employees can achieve financial benefits from their aviation SMS implementations. However, this financial benefit scenario for very small companies possesses a limiting condition, albeit not insurmountable.
Very small operators increase their chances of financial benefits only if they expand the adoption of the SMS risk management workflows and data management capabilities inherent in most automated, expert systems. By processing operational issues through their implemented SMS workflows and data management processes, opportunities will present themselves.
The preceding statement provides a vehicle for many smaller operators to financially succeed using SMS principles!
Related Aviation SMS Articles
Great Design - Misguided Execution Based on Imperfect Information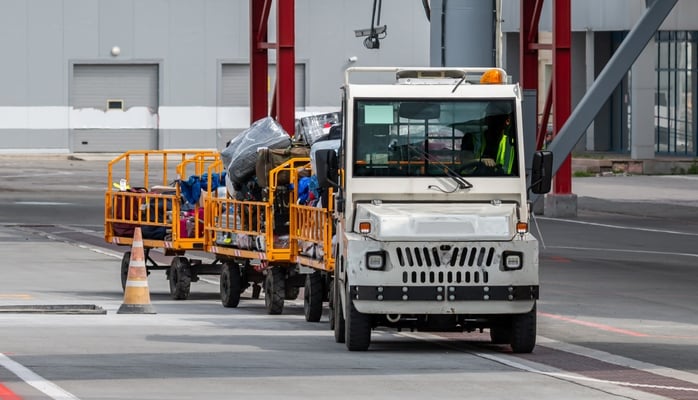 The SMS design is remarkably complete for a sustainable system focused on continuous improvement.
Due to the broad scope, SMS is not an easy system for everyone to understand operationally.
An SMS can become an alive, evolving, interconnected system that continuously provides organizational value. Alternatively, an SMS can become a company buzzword only heard when auditors approach.
In theory, the system appears logical.
Each individual element by itself poses no intellectual threat to understanding the element's value within the system.
Right from the beginning, managers appointed to implement SMS have intuitively understood the "safety element" and they understood that there is a "system" with multiple elements logically arrayed. However, a problem occurs with surprising commonness:
Operators implement the SMS with self-imposed limitations and forget that they are implementing a system within an existing "system," which is their company.
These limitations are illustrated by clear demarcations between the "safety department" or the "safety and quality department" from the rest of the organization. These organizational demarcations may also impose artificial mental demarcations regarding where value may be generated from within the company.
These self-imposed limitations are why so many SMS initiatives threaten companies with continued losses and/or stagnation. Threatened SMS implementations are locked in:
"system safety" mode; or
"check-the-box" mode; or
"I passed the audit and can rest" mode.
We obviously need more. One small step in our process is to modify duties and responsibilities to:
provide guidance;
demonstrate leadership;
offer hope; and
promote inclusiveness to generate singularity of shared mission ("working with the group").
Duties and responsibilities can be seen as an amplification of your safety policy.
Related Aviation SMS Articles
Safety Policy Needs Attention Before Duties
To continue, your safety policy has either already been changed or you are planning to reword the policy to stress the importance of safety through quality. Safety policy is very important. We cannot understate how a properly worded safety policy will shape culture and reduce barriers to sincere participation.
I purposely held myself back from offering a "Safety-Through-Quality" template. The policy must fit
the organization,
the environment and
the current point in time.
A well-crafted safety-through-quality policy also stresses challenges while offering hope that through cooperation, we can all mutually prosper while doing our part to deliver quality and safe transportation services.
For a more powerful effect, you can revise your safety policy annually or semi-annually. Promote safety policy tenets regularly using your SMS safety communication tools included in your automated, and hopefully integrated SMS data management system.
Besides expanding the business scope using the safety policy instrument, we have several other recommendations to align your SMS to core business operations! One thing at a time...
Safety-Through-Quality policy must fit your company!
Final Thoughts on Expanding Duties to Amplify Business Focus
When I started this article, I intended on delivering many valuable, concrete contributions.
I have failed.
In my next article, I shall not fail!
This article has grown too large for one sitting.
Next time, you will learn how to modify employee and managers' duties and responsibilities to influence the bottom line using your existing SMS implementation.
---
Financially Successful SMS Implementations Use Automation!
There is no argument that your SMS will fail to deliver expected financial benefits unless you use automated processes and technologies. SMS Pro has been developed to make money and satisfy SMS regulatory requirements.
If you are using the SMS Pro database, these Advanced Aviation SMS articles are for you!
If you want to learn more about how you can benefit from using SMS Pro database tools, watch these short demo videos.
Last updated in August 2023.