Aviation Safety Management Is Business!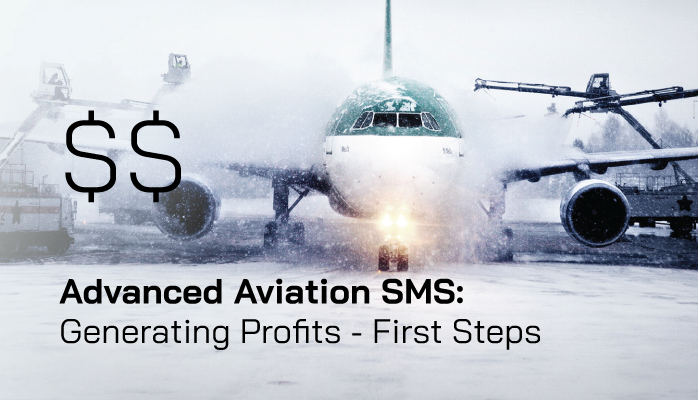 For most operators implementing regulatory compliant aviation safety management systems (SMS), their primary business goal was obviously regulatory compliance. Otherwise, thousands of aviation service providers would have initiated aviation SMS before ICAO's November 2006 mandate.
A small percentage of managers believe that their SMS may be able to save money "somehow." Others simply view SMS as a sunk cost and hope that maybe an accident may be prevented.
For senior managers, especially the "old-school managers," the mindset has been: "Pay the SMS fine and let's fly!" This ill-informed mindset overlooks obvious benefits and opportunities that constantly surface as the organization practices required SMS activities.
Besides boasting tried and tested risk management workflows, every aviation SMS implementation can be easily configured to:
Identify opportunities;
Encourage stakeholders to remain vigilant to opportunities; and
Execute on those opportunities!
But how?
Related Aviation SMS Articles
Significant Sums Concurrently Mined from Safety Processes
How can your aviation SMS generate significant financial returns?
In this advanced SMS series, I'll provide many tips and tricks to turn your aviation SMS into a money generator! I'm not talking about saving your company enough money to buy lunch for the safety team, but real, measurable returns. Are you interested?
You should be because most operators are missing out big time! Not all, but most!
If your aviation SMS is in shambles or is poorly structured, you should not focus on these advanced topics...yet! I recommend that your SMS activities become strong and regularly practiced to take advantage of these not-so-obvious financial boons.
For readers with weak SMS implementations, I encourage you to review and reinforce your SMS processes before focusing on financial benefits. Furthermore, your SMS should be in either the third or fourth implementation phase. Otherwise, your efforts will be significantly diluted with constant distractions, evermore pushing your organization away from realizing highly-valued financial benefits.
Business Case for Mining Revenues from Aviation SMS Activities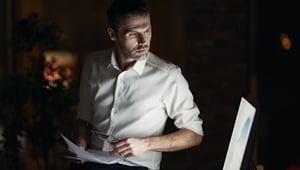 For most aviation service providers, implementing and maintaining an aviation SMS is not an option. Continuous improvement must be regularly demonstrated to regulatory auditors as civil aviation authorities provide routine safety oversight.
A strong argument exists for maximizing opportunities concurrently identified while performing obligated safety activities.
Ongoing maintenance of the organization's aviation SMS must be performed regardless of whether "safety activities" contribute to the financial success of the organization.
Here is the point that most aviation SMS implementations are missing! If your organization already possesses the technology to identify and execute opportunities, then why not exploit this opportunity?
Let's discover how!
Related Aviation SMS Implementation Articles
Establishing Priorities for Aviation SMS
Before we begin our exploratory dive, I assume that you participate in an active aviation SMS implementation and that you can influence your "system." By "influencing your system," you are either part of the safety/quality management team or a senior manager in another department. Perhaps you are the accountable executive. If so, this is where you should be.
To seek additional opportunities from an aviation SMS, we find that an active SMS remains highly important because "paper SMS," also known as "check-the-box-SMS," fails to excite.
What do I mean by "failing to excite?" Your aviation SMS must have efficient processes engaging motivated employees that willingly strive to improve "the business." Why are employees motivated to improve the business? Motivating employees is beyond the scope of this article. Seek to improve your safety culture if your employees are not engaged. Strong safety cultures identify the most opportunities.
Your SMS will always fail to deliver expected benefits whenever employees are not engaged. I'm not saying that you won't be able to generate profits from your aviation SMS implementation if your safety culture is "challenged." Toxic safety cultures are not an insurmountable hurdle, so don't give up hope.
Handicapped safety cultures languish for many reasons, including:
Lack of explicit top management support;
Senior management failing to serve as mentors/examples within the organization;
Management oblivious to potential opportunities arising from bolstering safety culture.
Top management support is critical. However, top management may not be aware of the latent power embedded within your SMS powerhouse. Top management must be cognizant that every aviation SMS holds powerful tools to strategically improve business operations and profitability.
But...
You will never realize profits from a paper SMS when employees are merely checking the box and overlooking opportunities.
Prioritize:
Top management support; and
Safety culture!
Automation Facilitates Sustainable Processes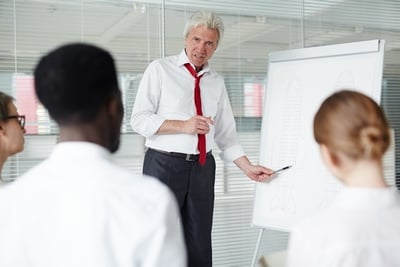 Repeatedly demonstrating visible, top-management support helps develop profit-seeking safety cultures.
A universal challenge faced by top management is providing appropriate resources to effectively manage all aviation SMS documentation requirements. In most modern countries, labor is the largest expense related to managing aviation SMS implementations.
Software tools significantly reduce labor expenditures, while also affording insights into opportunities that would have passed unnoticed.
Managing all SMS documentation requirements is NOT a low hurdle; however, for a profit-generating SMS, your SMS must have a well-grounded foundation supported by sustainable, automated processes. When employees are spending inordinate amounts of time managing SMS documentation requirements, they will fail to identify and exploit opportunities that constantly flitter through our environment.
Business Goals Outweigh Safety Goals
Top management, i.e., the accountable executive, controls the organization's financial resources. The accountable executive is responsible for ensuring the SMS is "properly implemented and functioning."
The phrase "properly implemented and functioning" can mean different things to different managers, depending on:
Organizational size and complexity;
Managers' education and experiences;
Aviation industry segment (airline, airport, AMO, flight school);
Regional safety culture (developed vs developing nations); and
Organizational business and safety goals.
Safety goals are subordinate to business goals. Consequently, safety goals must align with business goals.
Strong, profit-driven organizations often cut corners and eschew extraneous costs that don't directly contribute to the bottom line. If these organizations realized from the onset that aviation SMS implementations provide real, tangible profits, I'm certain these managers would be more focused on developing efficient, streamlined risk management processes heavily supported by automated technologies.
Aviation SMS databases purposely built to facilitate aviation SMS processes offer significant value. These databases have the potential to add value to both small and large operations.
Related Aviation SMS Database Articles
Advanced SMS Strategies Require Advanced SMS Databases
In this Advanced Aviation SMS series, I will discuss strategies to help managers reap financial value from their SMS implementations. These strategies will cover topics ranging from cost-saving tips to changing the organizational mindset toward safety.
My goal is not to sell you anything. This advanced series is written in a generic manner.
While this "Advanced Aviation SMS" series focuses primarily on the thousands of safety professionals around the globe using SMS Pro's database, aviation safety managers using other database systems may still benefit.
To determine whether your current aviation SMS data management strategy will be truly effective in generating revenue, your SMS will need functional:
Automated safety reporting system;
Automated alerts;
Efficient, streamlined risk management processes;
User-friendly, idiot-proof analytical tools;
Safety culture; and
Effective safety promotion framework to continuously develop and promote the "profit-seeking mindset."
Generating profits and continuous safety improvements are not mutually exclusive. If you remain unconvinced, I encourage you to follow this Advanced Aviation SMS series.
First Steps to Generating Profits from Aviation SMS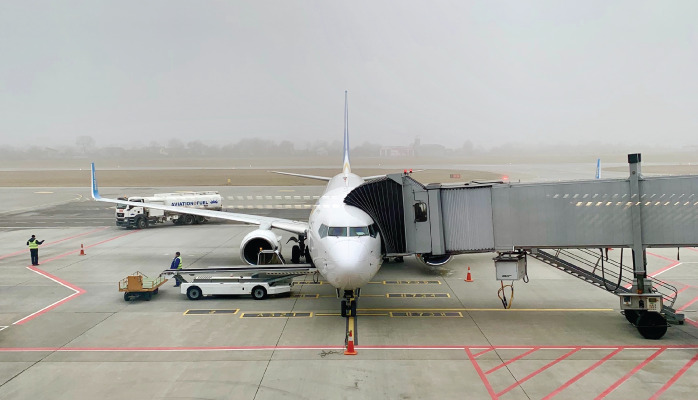 For managers who are eager to turn their aviation SMS into a profit generator, you will need preparation. For starters, you will need:
Top management support;
An active, maturing SMS that has minimally reached Phase 3;
Professional aviation SMS database (or integrated safety-quality management database); and
Time.
All four elements remain highly important.
If you have the first three elements, but lack time to identify and execute on availing opportunities, your success will be limited. However, this does not mean that you will never have time and you should simply ignore future opportunities. The strategies I'm highlighting will allow you to "identify and store opportunities" that may not be time sensitive.
There are many exciting, yet hidden opportunities in your organization. Together, we'll explore how your organization can exploit these opportunities.
Most Important Step to Exploit Aviation SMS
In the preceding section, I listed four critical steps necessary to sustainably identify and harvest opportunities using the tools available in almost every modern aviation SMS. If I were to select the single, most important element, it will always be "top management support."
Without top management support, the organization has no champion constantly encouraging employees to identify and report potential opportunities.
Since this is an "advanced SMS" topic, I will refrain from belaboring the obvious, academic arguments. We are all aware that the success of every SMS implementation is dependent on top management support.
You will learn in a future article why you will need top management support. For sustainable, income-generating opportunities, you will need to turn your organization's focus from simply safe operations to safe, profitable operations with a workforce that is hyper-vigilant to potential opportunities.
Related Aviation SMS Articles
Final Thoughts on Exploiting Aviation SMS Implementations
This topic of earning revenue from an aviation SMS implementation is not my original idea.
In 2007, Peter Gardiner, the former President of Southern California Safety Institute (SCSI), came to Anchorage to discuss opportunities stemming from ICAO's November 2006 mandate for formal aviation SMS implementations. SMS Pro was still incubating in the backs of our minds.
Peter continually stressed that the sincere adoption of aviation SMS implementations relied upon the perceptions of management toward the income-generating potential of this new mandatory, global safety initiative. From 2006 to 2007, Peter had been teaching "SMS Essentials" that actively involved top management.
Peter saw the tremendous financial opportunity as aviation service providers adopted universally recognized and tested, repeatable risk management processes. Peter was a financial thinker. Safety managers are typically not "financial thinkers" but "system safety" thinkers. There was an obvious disconnect between the safety managers' expectations for a safe workplace and executives' desire to maximize shareholder profits.
This "Advanced SMS" series will focus on making money. Peter would have liked this topic and I sincerely wish he were still here to educate us all. Since he is no longer on this earth, I will do my best.
I hope you will benefit from this Advanced SMS series.
Are Your SMS Risk Management Processes Effective?
One of the biggest challenges safety managers face is adopting a sustainable SMS data management strategy. Many safety managers choose "spreadsheets" because they know how to use them.
Unfortunately, spreadsheets are the wrong technology to manage ongoing SMS documentation requirements that span many years.
If you are using spreadsheets, or an ineffectual SMS database, like WBAT or another cheap SMS solution, you will not benefit much from this advanced series. If you are ready to take your SMS to the next level, consider SMS Pro.
These short demo videos highlight many features satisfying aviation service providers need to manage all SMS documentation requirements from within a centralized data management system.
Last updated in April 2023.