What Are Root Causes?
We generally understand a root cause as being the underlying heart of why a particular issue happens.
When aviation safety teams are reviewing, classifying, and investigating issues with root cause analysis, they are tasked with following the chain of "why" questions until they can reasonably assess why a safety issue occurred.
For example:
why did the plane crash →
why did the primary pilot ignore the concerns of the co-pilot →
why did the co-pilot fear to speak up more (i.e. "power distance") about his concerns?
Though a crude example, this is the process that management undertakes until they feel they have arrived at the "main cause" for reported safety issues.
Root Cause Analysis Is Reactive Risk Management
One thing to understand about root cause analysis is that while it attempts to delve into hidden causes and effects behind a particular event, it is nonetheless a reactive process.
Reactive actions are generally taken in novel or unique situations (i.e. unprepared for situations), whereas something like proactive action is taken in expectation and knowledge ahead of time. This is an important distinction to keep in mind because going through the root cause analysis (reactive) is a technique for developing a more proactive safety reporting culture.
In other words, performing root cause analysis is a process of growth.
Related Articles about Reactive, Proactive and Predictive Risk Management
Why Are Root Causes Important
Growing a root cause list in an aviation SMS database gives aviation safety officers the ability to take historical SMS data and:
Identify trends in core organizational problems;
Identify trends affecting Key Performance Indicators (KPIs), which allows a safety manager to make appropriate improvement;
Address the real reasons an organization is exposed to uncontrolled hazards, as opposed to the "symptoms" of a hazard.
Reasons vs symptoms are the same as proactive vs reactive risk management.
When Do Root Causes End?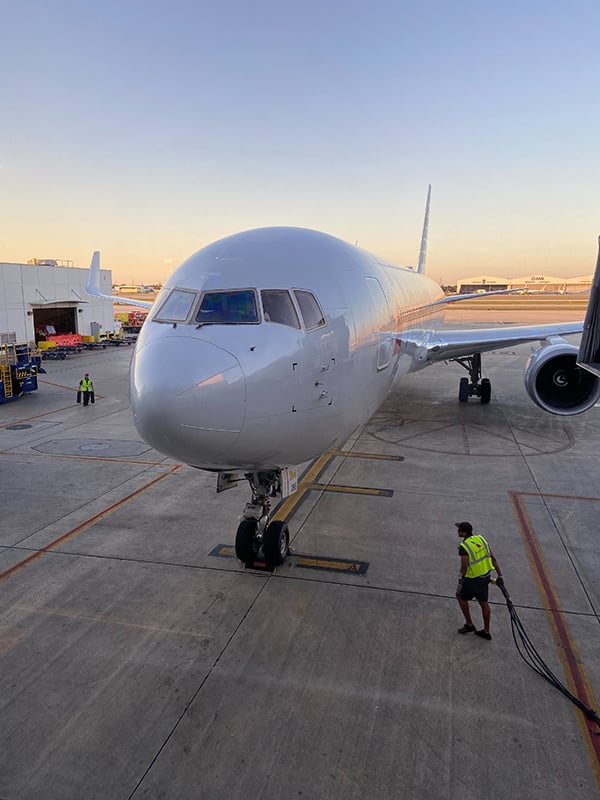 In general, root cause analysis has the appearance of objective, amoral calculation, but in reality, the final "root cause" decision is a rather objective one. This is because following the trail of "causes" in a safety incident involves asking: "why did X happen." This could essentially go on forever.
For example, in an excellent book called The Challenger Launch Decision, Diane Vaughan goes back and back in the continual analysis of how events led up to the fatal decision to launch the Challenger. Essentially, the book is an extremely thorough root cause analysis of the decision. One thing she alludes to in the novel is the fact that the process of "going back" could go on indefinitely.
Of course, at a certain point of following the "why" trail, reasons for a safety issue will seem disconnected – but the point is that the aviation safety officer or aviation safety management team has to decide when a cause is the "root" cause but not "disconnected."
Did Challenger explode because
management made a risky decision, or
someone failed to speak up about concerns, or
of social precedents of the management hierarchy at the time?
Root causes and root cause analysis in aviation safety is a partially subjective process.
Which is a good thing for the next discussed reason?
Root Concerns: Self Reflecting about Root Causes
Concerning root cause analysis, the aviation safety management team is likely to understand events and their organization much better than they did before the analysis. This leads me to believe that the process of root cause analysis is as important, if not more so than the final root cause(s) chosen. Regardless of the subjective elements, if a root cause analysis is performed thoroughly, the final choice(s) will probably be good ones.
However, the benefit of the subjectivity of root causes is that they reveal which hazards management emphasizes. Another way of saying it is that root causes reveal management's root concerns and attitudes.
So root causes are beneficial for various reasons, including
Insight into hazard tendencies of program
Insight into risky behavioral tendencies of program
Insight into root concerns of management
Of course, understanding what root safety concerns are for your aviation SMS also helps clarify where there might be bias in investigations. The entire process of understanding organizational behavior, management's concerns, and management's possible bias, is part of a larger process of better proactive risk management in aviation SMS.
Related Aviation SMS Root Cause Articles
Final Thought on Competitive Advantage – KPIs
Thorough and structured root cause analysis processes give aviation service providers a competitive advantage over companies that must create these reports manually or do not take them seriously enough.
As key performance indicators (KPI) are relative to the industry, focusing root cause analysis on KPIs and improving proactive and predictive safety analysis in those areas will naturally be very beneficial for SMS performance.
Aviation risk management software tailors root cause investigations to maximize usefulness and efficiency. An SMS database allows safety teams to collect, store and organize data to a point where they can capitalize on predictive risk management activities.
Safety committees should have a structured, repeatable process for performing a root cause analysis. There are several approaches to drilling down to the root cause, including the 5 Whys and TapRoot. An SMS database program can guide your safety team through the process of conducting a root cause analysis. This is a best practice, versus a "home-grown" process or simply documenting root causes in a spreadsheet.
---
To see such an aviation SMS database in action, please watch these short demo videos that cover the full scope of SMS data management activities.
Live SMS Pro Demo
Have questions? Want to see SMS Pro live? Sign up for a live demo.
KPIs are often part of an aviation service provider's root cause classification schema.
Last updated May 2023.