Four Pillars of Safety Management Systems (SMS)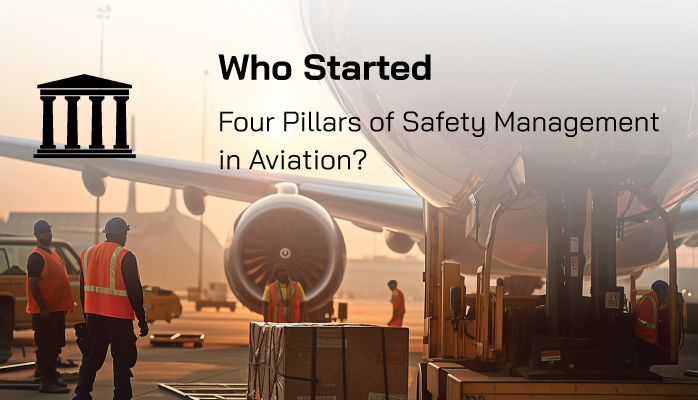 In 2006, International Civil Aviation Organization (ICAO) required safety management system (SMS) implementation for most commercial aviation service providers. The list of required service providers has been expanded in recent years to include:
Aircraft operators;
Aircraft maintenance organizations (AMOs or MROs);
Air navigation services providers;
Helicopter operators;
Approved training organizations (flight schools); and
Airport operators (certified aerodromes).
Since 2007, we've written about the four pillars of safety management innumerable times in:
Blog articles;
Safety training lessons; and
Product demos of aviation safety management software.
Related Articles on Four Pillars of Aviation SMS
After hearing and saying "four pillars" so many times, I am still bewildered when I ask aviation safety professionals about the four pillars or "four components" of aviation safety management systems (SMS). Many will nod, but many will appear confused when I mention the four pillars.
This article will explain the origin of the four pillars, which took considerable research.
Origin of the Four Pillars of Safety Management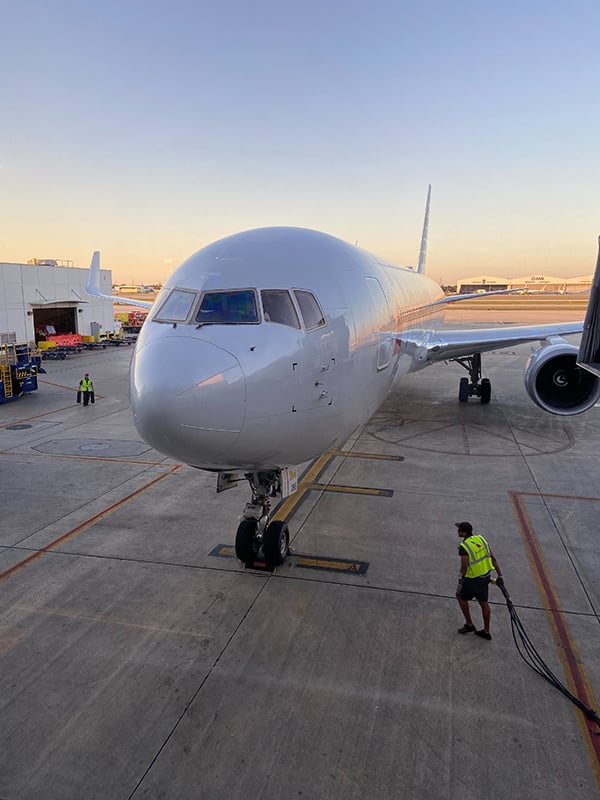 I had a hard time running down the origin of ICAO's four pillars concept. In the "Aviation Safety Management Systems" group on LinkedIn, I posted the question "Where did the Four Pillars Concept Originate?"
Steve Corrie offered a very detailed and credible response:
"The four pillars concept was originally developed by James P. Stewart, former Director General of System Safety for Transport Canada. It was further expanded after Jim and I joined ALPA, Int'l and in 2000 developed its SMS program.

In 2000 Transport Canada initially decided to require an SMS program for its airlines and later other providers. ALPA was at the forefront of SMS development at this time since it represented not only its US member pilots but Canadian member pilots as well.

I involved ALPA in the FAA Flight Standards Safety Focus Group effort where we shared our SMS development efforts, the training of our pilot safety volunteers, and field safety risk assessment activities. MITRE was a part of the Study Group efforts.

When the FAA JPDO formed its Safety Integrated Product Team (IPT), ALPA was invited to be a member and I served as co-chair of the SMS Working Group. We brought the Safety Focus Group on board since it made sense to collaborate and consolidate safety program efforts.

The SMS Working Group developed the SMS standard as a product of the JPDO Safety IPT. The FAA, MITRE, and ICAO adopted the four pillars concept from the work of ALPA, Int'l."
Steve Corrie, Tri-Logic Solutions, Int'l LLC
Final Thoughts on the Four Pillars
I find it interesting to learn the origin of concepts, such as words and phrases. Today, the four pillars are second nature to most aviation safety professionals. We see the four pillars mentioned in:
Quickly (and no peeking), what are the four pillars of an SMS?
---
Learn how to comply with safety risk management and safety assurance requirements. Here is a quick example.
Last updated in March 2023.